From our sponsors: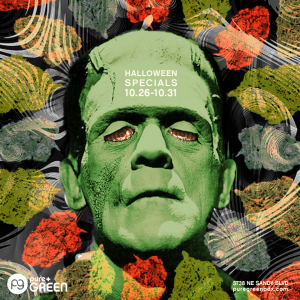 Pure Green Halloween Specials
October 26-31, 2018
21+
More info: puregreenpdx.com
Pure Green
3738 NE Sandy Blvd. Portland, OR
Happy Halloween! Come get your spooky on with Pure Green! We will have some great deals going on and our shelves will be stocked with all of your favorite products!! BOO!
10.26-10.31
Come in your costume and receive 30% off your entire purchase!
10.29-10.30
20% off the store!
10.31
25% off the store!