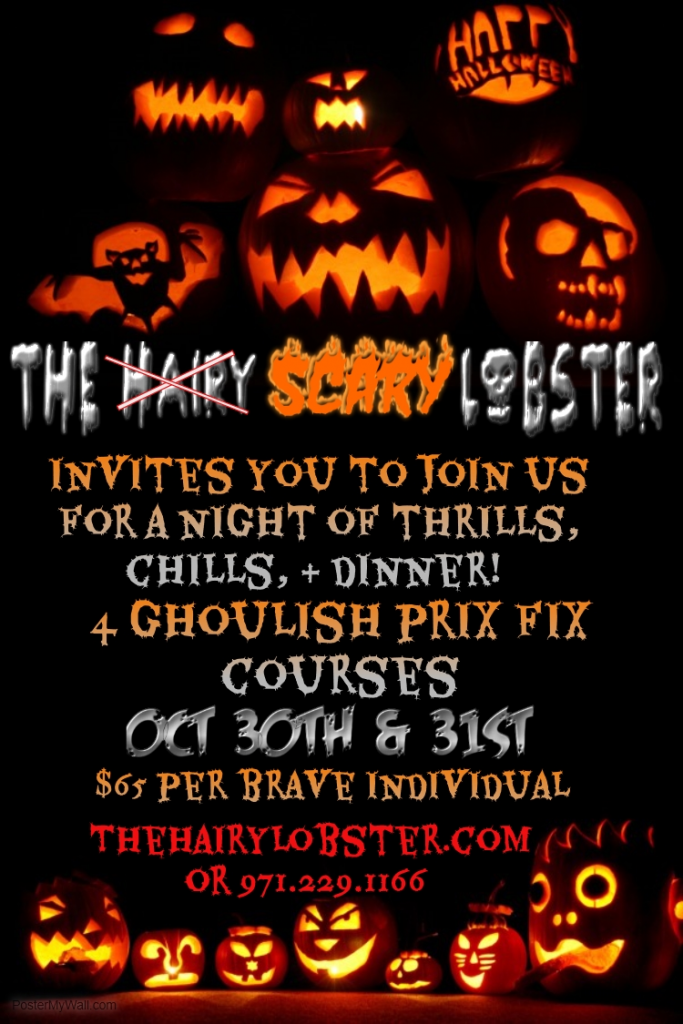 The Scary Lobster
October 30 & 31, 2018
5-9 p.m. | $65 per person | 10+
View Menu
More info: thehairylobster.com
The Hairy Lobster
900 NW 11th Ave, Portland, OR 97209
971-229-1166
The Hairy Lobster is being taken over on October 30th and October 31 and transformed into The Scary Lobster. We are taking a page from our spellbook to present to you 4 courses of spellbinding culinary creations in a world of thrills and chills.
$65 per person, and full table participation is part of the bargain. To secure a reservation go to our website @thehairylobster.com or call us at 971-229-1166. You can view the menu for our ghoulish feast at our website. The witches on their magic brooms, all warn with BOLD words, leave those under the age of 10 at home- the SCARES are too real and bright for such innocent minds tonight.
Don't miss the most epic Halloween dinner in all of PORTLAND!!!!!!!!