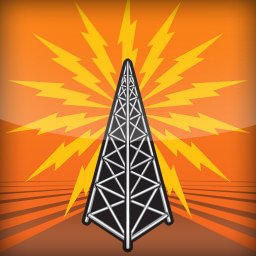 Pipeline is once again giving away many Portland event tickets this weekend including EmiSunshine, Video Dance Attack, The Alarm & more!

————————————
Win Tickets ($60): Portland's Newest Haunted Attraction – The Beneath | Three Massive & Terrifying Houses Including Ashwood Hospital, The Midnight House, Bloody Mary's Murderess Midway
The BENEATH is a brand new amazing haunted attraction in Portland featuring 3 terrifying haunted attractions located in the 40,000 square foot Veterans Memorial Coliseum Exhibit Hall. The Beneath is a place where the impossible is possible, and your worst nightmares roam free! To win, comment on this post here.
————————————
Win Tickets: Grateful Bluegrass Boys Play Workingman's Dead @ The Goodfoot | Bluegrass Versions of Classic Rock Favorites (October 18)
Grateful Bluegrass Boys is a string band that plays traditional bluegrass versions of classic rock favorites from bands such as the Grateful Dead, Bob Dylan, Van Morrison, The Eagles, Rolling Stones and more. To win, comment on this post here.
————————————
Win Tickets ($100+): Rose City Rollers @ Oaks Park | Guns N Rollers Vs. Camaro Harem; PNW Pile-Up w/ The Wreckers; & Juniors Double Header (October 19-21)
This weekend, Rose City Rollers have a pre-season home team (Guns N Rollers) game against a visiting team on Friday, an all-day round-robin tournament with the recreational Wreckers team and 6 visiting teams on Saturday, and a Junior Derby double-header on Sunday! To win, comment on this post here.
————————————
Win Tickets ($30): Album Release w/ The Quick and Easy Boys & Kung Fu @ The Goodfoot | Electro Fusion, Rock & Roll (October 20)
Proud to be firmly installed in the new-funk movement, KUNG FU is quickly popularizing their unique sonic contribution, blurring the line between intense electro-fusion, and blistering dance arrangements. Making fusion music "cool" again, the band draws on influences such as early Headhunters and Weather Report, and merges those ideas with a contemporary EDM informed sensibility. Imagine 70's funk-fusion meets a modern dance party! To win, comment on this post here.
————————————
Win Tickets ($60): Henry Rollins – Travel Slideshow Tour Early Show @ Aladdin Theater | Photographer Shares Intimate Photos & Stories From Around the World (October 21)
Rollins will present a special performance drawing on experiences and his vast archive of photographs. "For many years, I have documented my travels all over the world with a camera. Never easy but always worth it. The photos have stories behind them. I have selected several images, to show and talk about." To win, comment on this post here.
————————————
Win Tickets ($70): Songs From The Hymnal: An Evening With Brian Fallon and special guest Craig Finn @ Revolution Hall | Heavy R&B, Rock N Roll, Punk (October 22)
SLEEPWALKERS sees Brian Fallon once again pushing timeless rock 'n' roll into the modern era, recasting British Invasion rock, first generation UK punk and American pop and soul into a near irresistible sound he's dubbed "Heavy R&B." To win, comment on this post here.
————————————
Win Tickets ($50): Jeff Austin Band @ Aladdin Theater | w/ Special Guests Dead Winter Carpenters (October 25)
"When I'm writing a song, it's not about the hot licks, it's about the voice and how it can be showcased from song to song," says musician Jeff Austin. His focus is on transporting his audience by way of his vocal: "It's the direct communication with the crowd — not just asking them how they're feeling, but bringing something out of them." For Austin, the act of speaking to people through his art really means using his voice. To win, comment on this post here.
————————————
Win Tickets ($30): Whoopee! A Sex-Magic Variety Show @ The Bossanova Ballroom | Featuring a Spooky Sexy Line Up, Body Positivity, Burlesque, Fetish Performers (October 25)
Whoopee! returns to The Bossanova Ballroom in October with a spooky sexy line up and the theme of Sex Magic to celebrate Halloween season! There will be a raffle chock full of sex toys, wellness products, tickets to local events, and more. All VIP ticket holders will receive a gift bag worth over $100 and GA tix come with sponsor goodies and a free raffle ticket. To win, comment on this post here.
————————————
Win Tickets ($50): Video Dance Attack's 2-Floor Halloween Party @ Portland's Lola's Room & Crystal Ballroom | Costume Contest, Videos, Music, Dancing (October 26)
The 80s Video Dance Attack Halloween Party returns to haunt BOTH floors of the Crystal Ballroom! #80sVDA in the Crystal Ballroom features all your favorite 80s & videos (including plenty of Halloween-themed videos). To win, comment on this post here.
————————————
Win Tickets ($30): Portland Halloween Party Bollywood Horror XVI with DJ Anjali & The Incredible Kid @ No Vacancy Lounge | Costume Contest, Prizes (October 27)
The longest-running Bollywood Halloween party in the world is a Portland original, a wild dance party celebrating sixteen years of raucous costumed merriment hosted by DJ Anjali and The Incredible Kid. The centerpiece of every Bollywood Horror is the costume contest hosted by Anjali with fabulous prizes from rad local businesses for the best costumes. To win, comment on this post here.
————————————
Win Tickets ($90): Huge 2018 Portland Halloween Party Phantom PDX @ Melody Ballroom | Costume Contest, 4 Stages, 2 Party Buses, Silent Disco, 20 DJs, 2 Bands, Food Carts & More! (October 27)
PORTLAND! It's Halloween 2018 and we're once again transforming a massive 22,000 square foot venue and the surrounding block into a complete interactive Halloween experience. It's going to be spectacularly spooky, so come play with us! To win, comment on this post here.
————————————
Win Tickets ($104): Experience Theatre Project Presents The Rise of Houdini | A Horrifying Seance in a Haunted Lodge, Burlesque, Ghosts & More! (October 26-27)
Experience Theatre Project, Beaverton's immersive theatre company, proudly presents a horrifying immersive event that can only be described as a new kind of haunted house. To win, comment on this post here.
————————————
Win Tickets ($24): Portland Wine & Halloween Candy Pairing @ Hip Chicks Do Wine | Featuring 5 Wines, Port Pairing Available (October 26-28)
Halloween isn't just for the kids! In fact if we take them out trick or treating don't we get a cut of the candy? Stop by Hip Chicks do Wine this October 27th, 28th & 29th. We're pairing 5 of our wines with 5 different Halloween Candies. To win, comment on this post here.
————————————
Win Tickets ($90): Leo Kottke @ Aladdin Theater | American Folk, New Acoustic (October 28)
Acoustic guitarist Leo Kottke was born in Athens, Georgia, but left town after a year and a half. Raised in 12 different states, he absorbed a variety of musical influences as a child, flirting with both violin and trombone, before abandoning Stravinsky for the guitar at age 11. To win, comment on this post here.
————————————
Win Tickets ($50): EmiSunshine @ Mission Theater | Teen Music Prodigy, Roots, Bluegrass, Guitar, Ukulele (October 29)
The exceptional talents of critically-acclaimed teen music prodigy, EMISUNSHINE have captured the nation's attention. The singer, songwriter, and multi-instrumentalist has been hailed by outlets such as No Depression, Billboard and Rolling Stone: "Sounds like the spunky, intense little sister to artists Iris DeMent, Natalie Maines, Nanci Griffith and Janis Joplin." To win, comment on this post here.
————————————
Win Tickets ($60): The Alarm @ Aladdin Theater | 2018 Portland Halloween, Alt Rock, New Wave (October 31)
Before assembling material for The Alarm's first album of new music in eight years, Mike Peters paused to take stock. To move forward, he first had to look back and acknowledge the back-story of a group whose songs of defiance have traditionally been fuelled by an almost umbilical bond between band and audience. To win, comment on this post here.
————————————
Win Tickets ($36): LA LUZ @ Aladdin Theater | Surf, Doo-wop, w/ Indie Band Shy Boys (November 1)
For most, a brush with death would be cause for retreat, reflection, and reluctance, but Seattle band La Luz found something different in it: resilience. Having survived a high-speed highway collision shortly after releasing their 2013 debut LP It's Alive, La Luz, despite lasting trauma, returned to touring with a frequency and tirelessness that put their peers to shame. To win, comment on this post here.
————————————
Win Tickets ($40): Billy Strings @ Revolution Hall | Folk, Bluegrass (November 1)
Billy Strings plays hard and he lives hard, picking so fast and intensely that he's known to break multiple strings per song, and basing the songs he writes on the hard lives he grew up around in the abandoned rural communities of America. To win, comment on this post here.
————————————
Win Tickets ($40): Portland Story Theater Presents Urban Tellers Special Edition – Immigrant & Refugee @ The Old Church Concert Hall | Real, True Stories of the People of Portland (November 2)
The stories that people tell at Portland Story Theater's Urban Tellers® are personal narratives shaped by the truth of the present moment. We are thrilled to be creating another special edition of Urban Tellers® on November 2nd that features the real, true stories of immigrants and refugees now living in Portland, Oregon. To win, comment on this post here.
————————————
Win Tickets ($50): Pete Holmes Live @ Aladdin Theater | Nationally Touring Standup Comedian, Actos & Writer, HBO's "Faces & Sounds" (November 2)
Pete is a nationally touring standup comedian, actor, and writer. His latest special, FACES AND SOUNDS aired on HBO in 2016. Pete's scripted series, CRASHING premiered on HBO in February 2017 and will return in 2019 for its third season. To win, comment on this post here.
————————————
Win Tickets ($40): Los Campesinos! @ Revolution Hall | Indie Pop, Emo, Pop Punk, w/ Illuminati Hotties (November 3)
We, the band Los Campesinos!, are between biographies at the moment, but essentially we invented and rejected indiepop in 2006, have released 5 albums, sold a lot of beer and are your ex-girlfriend's favourite band. To win, comment on this post here.
————————————
Win Tickets ($130): Rufus Wainwright – All These Poses Anniversary Tour 2018 @ Aladdin Theater | Composer, Songwriter, Vocalist, Pop, Classical (November 12)
Rufus Wainwright, one of the great male vocalists, composers, and songwriters of his generation, has released eight studio albums, three DVDs, and three live albums. He has collaborated with artists ranging from Elton John, David Byrne, RobbieWilliams Mark Ronson, Joni Mitchell to Burt Bacharach. His album DzRufus Does Judydz recorded at Carnegie Hall in 2006 was nominated for a Grammy. To win, comment on this post here.
————————————
Win Tickets ($58): Tom Segura – Take It Down Tour @ Keller Auditorium | Actor, Comedian, Writer, Netflix, Late Shows (May 2)
Actor/Comedian/Writer Tom Segura has quickly become one of Hollywood's most in demand and highly regarded talents. He is best known for his three Netflix specials, Disgraceful (2018), Mostly Stories (2016), and Completely Normal (2014). Paste Magazine described him as, "…having a natural and capable storytelling ability, one that lifts his narratives out of average anecdote fare and plants them firmly in hilarious ground." Additionally, his hit podcast Your Mom's House which he co-hosts with his wife, comedian Christina Pazsitzky, was a finalist for Best Comedy Podcast at the Stitcher Awards and profiled by VICE. To win, comment on this post here.
————————————
Note: People who enter our contests are subscribed to our weekly Thursday events newsletter. You can unsubscribe any time. We do not give your email or info to any third party unless needed to collect tickets or prizes when you have won a contest.
————————————
Our Portland Events App for PDX Pipeline is now available for iPhones, Android phones and iPads!
Now, you can have all of the great Portland events from our website in the palm of your hand when you're out on the town.
Download the App for iPhone here
Download the App for Android here
–————————————
—————————————————–