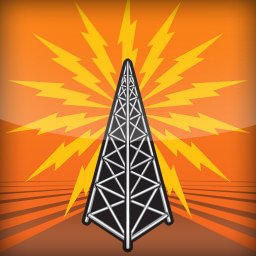 Pipeline is once again giving away many Portland event tickets this weekend including EmiSunshine, Lee Scratch Perry, Stuff You Missed in History Class & more!

————————————
Win Tickets: Dodgy Mountain Men @ The Goodfoot | w/ Troubled Minds (YMSB Tribute), Bluegrass, Stompgrass (October 11)
Dodgy Mountain Men sling a home-brewed Montana stompgrass that goes down smooth but packs a bite, mixing the rhythms of bluegrass, the soul of the blues and the energy of rock 'n' roll with a plethora of other musical traditions to create a unique electro-acoustic experience. To win, comment on this post here.
————————————
Win Tickets ($20): Garcia Birthday Band @ The Goodfoot | Grateful Dead Cover Band, Tight Arrangements, Harmonies (October 13)
Garcia Birthday Band (GBB), is a group of veteran musicians interpreting and celebrating the vast repertoire of the late Jerry Garcia and The Grateful Dead. But this isn't a "tribute band!" To win, comment on this post here.
————————————
Win Tickets ($40): Miz Kitty's Parlour @ Mission Theater | Variety Show w/ Libertine Belles, Tiare Tashnick & More! (October 13)
Please join us for a Splendid Evening of Bewitching Music, Dance, Comedy, Juggling, Puppetry, Comedy, Theater, Door Prizes, Magic, Surprises and FUN! To win, comment on this post here.
————————————
Win Tickets ($44): Lee Scratch Perry and Subatomic Sound System @ Aladdin Theater | 45th Anniversary of Blackboard Jungle Dub, Reggae, w/ Alter Echo (October 14)
Celebrating the 45th anniversary of Grammy winning dub & reggae pioneer Lee "Scratch" Perry's landmark 1973 album "Blackboard Jungle Dub", the world's first dub album, Scratch, now 82 years young, will embark on a tour across North America performing his studio masterpiece live in its entirety for the first time, aided by the technology of NYC's Subatomic Sound System, his hybrid band of new school electronics and veteran Jamaican musicians from the Black Ark era recordings. To win, comment on this post here.
————————————
Win Tickets ($60): Stuff You Missed in History Class Live Podcast @ Aladdin Theater | Hosted by Holly Frey and Tracy V. Wilson (October 16)
The show is hosted by Holly Frey and Tracy V. Wilson, two ladies who learned to love history as they realized just how much the modern world was shaped by lesser-known people and events in the past. To win, comment on this post here.
————————————
Win Tickets ($90): Edie Brickell & New Bohemians @ Crystal Ballroom | Alternative Rock, Folk, Jam (October 16)
Thirty years ago, Edie Brickell and New Bohemians exploded out of Dallas and became an international sensation with their double-platinum debut album, Shooting Rubberbands at the Stars, featuring the Top Ten hit, "What I Am." The follow-up, 1990's Ghost of a Dog, came quickly, but the NewBos didn't put out an album until Stranger Things in 2006. Now, the group returns with Rocket, their first new music in a dozen years-and as the title indicates, they remain a propulsive and unclassifiable force, a whirlwind of musical ideas and styles. To win, comment on this post here.
————————————
Win Tickets ($270): Corporate Philanthropy Awards Luncheon @ Hilton Hotel | Recognizing the Companies Who Are Making a Difference in our Communities (October 17)
The Portland Business Journal's annual Corporate Philanthropy Awards presented by the Cambia Health Foundation is a celebration of community service and corporate giving. We honor the top 10 companies in four different revenue categories who are displaying exemplary philanthropic practices and developing an innovative and unique partnership between companies and non-profits. To win, comment on this post here.
————————————
Win Tickets ($80): Untold Stories of Women and Minority-Owned Businesses @ Wieden + Kennedy | Learn From Leaders About Navigating the Challenges in Today's Business Atmosphere (October 19)
How do you make an impact? How do you create change? You start by surrounding yourself with people who want to do the same. Join us for the Untold Stories event in the creative space of Wieden + Kennedy where we'll dive deep into the challenges, accomplishments and strategies of navigating today's business atmosphere as a woman and/or minority. To win, comment on this post here.
————————————
Win Tickets ($34): Windhand @ Aladdin Theater | Doom Metal, Occult Rock, w/ Satan's Satyrs (October 19)
For a band who traffic in measured, unhurried riffage, Richmond's WINDHAND have moved awfully quickly over the last few years. Founded in 2009, the VA quintet have been making waves since the release of their 2010 practice space demo, a two-track CD that garnered the band comparisons to artists like Electric Wizard, The Devil's Blood, and Black Sabbath. That auspicious start was further realized in March 2012 when the band released their self-titled debut, which quickly became an underground hit and sold out of multiple vinyl presses in a matter of months. To win, comment on this post here.
————————————
Win Tickets ($60): The Greatest Generation @ Mission Theater | Star Trek Themed Podcast, A Little Nerdy, A Lot Filthy (October 19)
A "Star Trek" podcast from two guys who are a bit embarrassed to have a "Star Trek" podcast, "The Greatest Generation" is beloved by both superfans who are fluent in Klingon and by those who have never seen a episode. To win, comment on this post here.
————————————
Win Tickets ($70): Songs From The Hymnal: An Evening With Brian Fallon and special guest Craig Finn @ Revolution Hall | Heavy R&B, Rock N Roll, Punk (October 22)
SLEEPWALKERS sees Brian Fallon once again pushing timeless rock 'n' roll into the modern era, recasting British Invasion rock, first generation UK punk and American pop and soul into a near irresistible sound he's dubbed "Heavy R&B." To win, comment on this post here.
————————————
Win Tickets ($60): Ty Segall (Solo Acoustic) @ Aladdin Theater | Garage Rock, Lo-fi, Psychedelic (October 24)
Ty Segall has made whole records that wrestle with realities – fighting against some, pulling mightily to bring others into being. To win, comment on this post here.
————————————
Win Tickets ($50): Jeff Austin Band @ Aladdin Theater | w/ Special Guests Dead Winter Carpenters (October 25)
"When I'm writing a song, it's not about the hot licks, it's about the voice and how it can be showcased from song to song," says musician Jeff Austin. His focus is on transporting his audience by way of his vocal: "It's the direct communication with the crowd — not just asking them how they're feeling, but bringing something out of them." For Austin, the act of speaking to people through his art really means using his voice. To win, comment on this post here.
————————————
Win Tickets ($50): Video Dance Attack's 2-Floor Halloween Party @ Portland's Lola's Room & Crystal Ballroom | Costume Contest, Videos, Music, Dancing (October 26)
The 80s Video Dance Attack Halloween Party returns to haunt BOTH floors of the Crystal Ballroom! #80sVDA in the Crystal Ballroom features all your favorite 80s & videos (including plenty of Halloween-themed videos). To win, comment on this post here.
————————————
Win Tickets ($24): Portland Wine & Halloween Candy Pairing @ Hip Chicks Do Wine | Featuring 5 Wines, Port Pairing Available (October 26-28)
Halloween isn't just for the kids! In fact if we take them out trick or treating don't we get a cut of the candy? Stop by Hip Chicks do Wine this October 27th, 28th & 29th. We're pairing 5 of our wines with 5 different Halloween Candies. To win, comment on this post here.
————————————
Win Tickets ($50): EmiSunshine @ Mission Theater | Teen Music Prodigy, Roots, Bluegrass, Guitar, Ukulele (October 29)
The exceptional talents of critically-acclaimed teen music prodigy, EMISUNSHINE have captured the nation's attention. The singer, songwriter, and multi-instrumentalist has been hailed by outlets such as No Depression, Billboard and Rolling Stone: "Sounds like the spunky, intense little sister to artists Iris DeMent, Natalie Maines, Nanci Griffith and Janis Joplin." To win, comment on this post here.
————————————
Win Tickets ($58): Tom Segura – Take It Down Tour @ Keller Auditorium | Actor, Comedian, Writer, Netflix, Late Shows (May 2)
Actor/Comedian/Writer Tom Segura has quickly become one of Hollywood's most in demand and highly regarded talents. He is best known for his three Netflix specials, Disgraceful (2018), Mostly Stories (2016), and Completely Normal (2014). Paste Magazine described him as, "…having a natural and capable storytelling ability, one that lifts his narratives out of average anecdote fare and plants them firmly in hilarious ground." Additionally, his hit podcast Your Mom's House which he co-hosts with his wife, comedian Christina Pazsitzky, was a finalist for Best Comedy Podcast at the Stitcher Awards and profiled by VICE. To win, comment on this post here.
————————————
Note: People who enter our contests are subscribed to our weekly Thursday events newsletter. You can unsubscribe any time. We do not give your email or info to any third party unless needed to collect tickets or prizes when you have won a contest.
————————————
Our Portland Events App for PDX Pipeline is now available for iPhones, Android phones and iPads!
Now, you can have all of the great Portland events from our website in the palm of your hand when you're out on the town.
Download the App for iPhone here
Download the App for Android here
–————————————
—————————————————–