From our sponsors: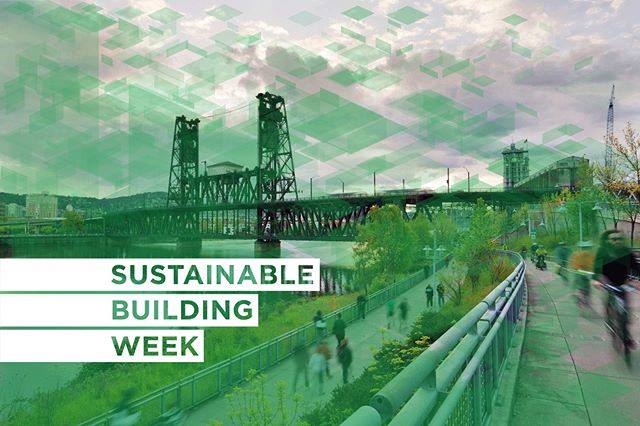 2018 Portland Sustainable Building Week
October 8-14, 2018
All Ages
More info: http://sustainablebuildingweek.com
Kick off the first annual Sustainable Building Week (SBW) an event-filled week from a cross section of Portland's design professional organizations. The week will bring the best and brightest building professional organizations together to educate, connect and foster opportunities for future collaboration to Keep Portland Green.
With 14 planned educational events plus partner open houses and happy hours, SBW will increase the profile of sustainable building issues through outreach, advocacy and education. A collaborative group of volunteer professional organizations and academic institutions has come together to provide a truly compelling program.
Attendees have the flexibility to choose which activities fit their interests and schedule then sign up for each organizations' event – there's no commitment to attend all events. For more information on the upcoming events please visit: www.sustainablebuildingweek.org
Why does this event exist?
We aim to Keep Portland Green. Over the years we've watched our beautiful city fall from a leadership position in the green building industry. We plan to change that and remind the local industry that we must reclaim the throne and show the world what sustainability really is!