From our sponsors: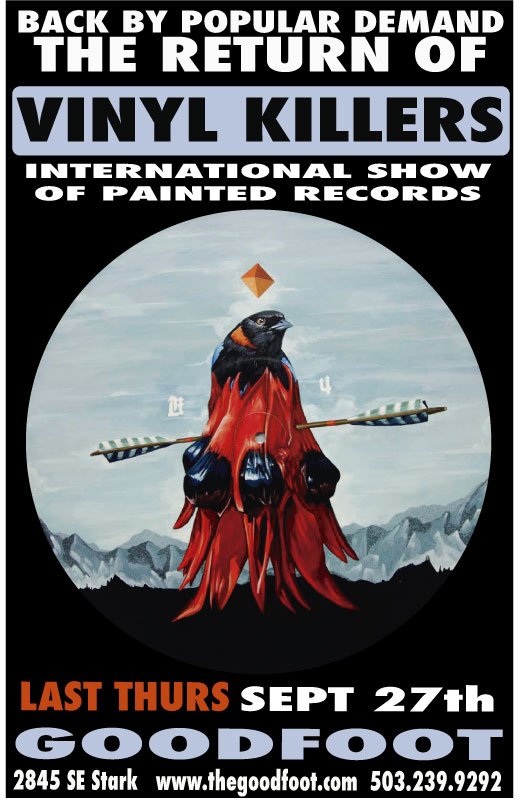 Last Thursday w/ The Return of Vinyl Killers
September 27, 2018
5 p.m. – 2 a.m. | Free | 21+
More info: thegoodfoot.com
The Goodfoot
2845 SE Stark Street, Portland
The Goodfoot will have an art opening on last Thurs Sept 27th from 5pm – 2 am.
This months show is a huge international group show of painted records
15 years ago in the spring of 2003 Portland artist Klutch started painting old records. Not many folks remember but the genre of vinyl painting was born here in Portland, within months it blew up and other artists worldwide started painting their own records.
In November 2003 Klutch presented the first international exhibition of painted vinyl featuring over 50 artists from 10 countries. It was a HUGE success inspiring him to organize 4 more shows in Portland plus one in SF. After the 4th VK show Klutch passed the curation to Jason Brown at The Goodfoot so that he could explore other endeavors. Jason then went on to curate 3 more shows at The Goodfoot.
Since then vinyl shows have become a genre unto themselves occurring worldwide and continuing to this day. This year is the 15th anniversary of the first show and as a tribute the Goodfoot is presenting a collection of many of Portland's best artists with their interpretations on vinyl.