From our sponsors: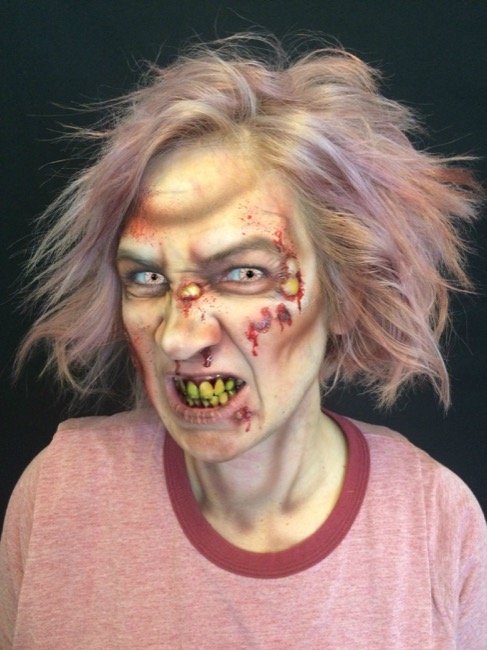 Halloween Themed Makeup Workshops at The Art of Makeup School
September 29 & October 20, 2018
Sign up at artofmakeup.com
Enter Discount Code "PDX25" for $25 Off!
Art of Makeup School
11830 Kerr Pkwy #211, Lake Oswego, OR 97035
503-244-1558 | More info: info@artofmakeup.com
The Art of Makeup School provides professional career training for beauty, fashion, special effects, film, TV and theater.
Halloween is slowly creeping around the bend and many horror fans are looking for a fun way to celebrate the season. The Art of Makeup School is offering 2 workshops to feed your horror hungry souls.
Halloween Horror Makeup Workshop
September 29, 2018
10am-5pm (model needed from 11am-5pm)
Recommended for ages 12+ | $100 includes supplies and photo shoot of both looks
Create a variety of creepy, spooky looks with face painting and 2-dimensional techniques. You'll get hands-on practice with inexpensive materials that you can recreate for Halloween. Living dolls and mad clowns bring to life the horrors that haunt your dreams. A photo shoot is included.
Zombie Night! Makeup After Dark Workshop
October 20, 2018
3pm-10pm (model needed from 4pm-10pm)
Recommended for ages 12+ | $100 includes supplies and night photo shoot in the nearby woods
You'll be creating 2 gory Zombie looks using 3-dimensional makeup applications. Voodoo zombie witches and Walking Dead style zombies will walk and crawl through the night! Materials include latex, gelatin, blood, fake eyeballs and more! A photo shoot is included.
Instructor Linda Wong has worked as lead makeup artist in the haunted house industry for several years and is also an instructor at the Art of Makeup School. She has experience with fast and easy special effects techniques using materials you can easily find in your kitchen and at your local Halloween shop.