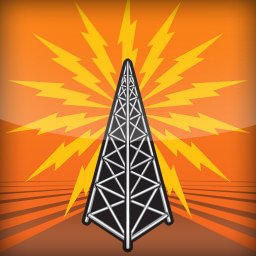 Pipeline is once again giving away many Portland event tickets this weekend including The Roaring 20s, 80s Video Dance Attack, The Wailers & more!

————————————
Win Tickets: Farnell Newton and The Othership Connection @ The Goodfoot | Jazz, Funk, Hip Hop (September 13)
We're happy to have Farnell Newton and OC return to the stage. The band features current or former members of Jill Scott, Bootsy Collins, The Doo Doo Funk All-Stars, Liv Warfield, Juno What?! and more. To win, comment on this post here.
————————————
Win Tickets ($40): 80s Video Dance Attack at Crystal Ballroom | VJ Kittyrox, Giant Video Screens,Sound & Light Show (September 14)
Find out why Portland's longest-running weekly dance party is still going strong! Wear your favorite 80s outfit and dance to VJ Kittyrox's mix of music videos from MTV's greatest era onto giant video screens with a massive sound & light show. To win, comment on this post here.
————————————
Win Tickets: Brazilian Night w/ Pyata and The Rhythm @ The Goodfoot | World, Reggae, Rock (September 15)
Pyatã & The Rhythm play a variety of Brazilian driven music styles, mixing elements of reggae, funk, rock and World. The five piece band is comprised of an eclectic mix of talented multi-instrumentalists from different parts of the world creating a unique fusion of sounds and styles. To win, comment on this post here.
————————————
Win Tickets ($140): The Roaring 20s: Putting on the Ritz @ Adrianna Hill Ballroom | Gatsby-Style Party, Dancing, Live Band, Cocktails, Costumes (September 15)
You are invited to step back into the roaring 20's and celebrate in the life style of the Great Gatsby and the end of prohibition. Featuring – For your dancing and romancing pleasure…….. Karen Lovely & The Cats Pajamas! To win, comment on this post here.
————————————
Win Tickets ($48): Murder By Death @ Wonder Ballroom | Rock, Indie, Americana (September 15)
On the surface, Murder By Death is a Bloomington, IN quintet with a wry, ominous name. But behind the geography and moniker is a band of meticulous and literary songwriters matched by a specific brand of brooding, anthem-riding balladry and orchestral indie rock. To win, comment on this post here.
————————————
Win Tickets ($40): Time To Go Back To School With Mortified Portland Live @ Alberta Rose Theatre | True Stories of Childhood Angst (September 15-16)
Come see the show that will make you laugh, cry and cringe! An amazing cast of Portlanders are ready to share their shame on stage in the live show featured in The Mortified Podcast and the Netflix documentary Mortified Nation. To win, comment on this post here.
————————————
Win Tickets ($100): O.A.R. Just Like Paradise Tour @ Crystal Ballroom | Special Guest Matt Nathanson, Rock (September 16)
O.A.R. first began to develop their unique sound while in high school in Rockville, Maryland. With three albums under their belt before they finished college, the band began pursuing their musical dreams full time in the summer of 2001. By the end of 2008, the band had released six studio albums and three live double disc CDs. To win, comment on this post here.
————————————
Win Tickets ($98): Madeleine Peyroux @ Revolution Hall | Singer, Songwriter, Jazz, Blues, Pop (September 16)
Eight albums and 22 years since her debut Dreamland, Peyroux continues to challenge the confines of jazz, venturing into the fertile fields of contemporary music with unfading curiosity. To win, comment on this post here.
————————————
Win Tickets ($70): The Zombies @ Revolution Hall | Iconic British Psychedelic Pop Legends, w/ Liz Brasher (September 17)
Iconic British psychedelic pop legends The Zombies have returned to celebrate the release of their latest Billboard -charting album, Still Got That Hunger, lead by founding and current members, vocalist Colin Blunstone and keyboardist Rod Argent, alongside Steve Rodford on drums, and renowned session guitarist Tom Toomey . New member, Søren Koch , joined the band following the untimely passing of The Zombies' beloved bassist Jim Rodford (formerly of ARGENT and The Kinks ) in early 2018. To win, comment on this post here.
————————————
Win Tickets ($90): Emmy Winner Craig Ferguson "Hobo Fabulous Tour" @ Revolution Hall | Late Night Comedy (September 18)
Craig Ferguson entered the world of late night comedy following a diverse and eclectic career that encompasses film, television and the stage. In December 2014, Ferguson concluded his ten-year run as the host of CBS's "The Late Late Show with Craig Ferguson," which set all-time viewer records, earned him a Primetime Emmy nomination and the 2009 Peabody Award for Excellence in Broadcasting for his interview with Archbishop Desmond Tutu. To win, comment on this post here.
————————————
Win Tickets ($90): Al Di Meola Opus Tour 2018 @ Aladdin Theater | w/ Special Guest Jordan Rudess (September 19)
A bona fide guitar hero and perennial poll-winner, Al Di Meola has been recognized internationally over the past four decades as a virtuoso of the highest order. A prolific composer and prodigious six-string talent, Di Meola has amassed over 20 albums as a leader while collaborating on a dozen or so others. To win, comment on this post here.
————————————
Win Tickets ($60): The Wailers @ Aladdin Theater | World, Reggae, Roots, Rock (September 20)
The legendary Wailers band is carrying its revolutionary sound and message to loyal fans around the world. Steered by famed bassist and founder Aston "Familyman" Barrett, and joined in solidarity with original Wailers' band members, The Wailers are on the brink of musical history! To win, comment on this post here.
————————————
Win Tickets ($310): Health Care of the Future & Health Care Innovation Awards @ Hilton Hotel | The Intersection of Technology & Health, Exploration of Population Health (September 20)
The most informative Health Care event in the Northwest, the Business Journal brings together futurists who will discuss and share the continuing intersection of technology and health care. We'll dive deep into population health dissecting how to improve consumer's access to health care, health options and access to technological advancements. To win, comment on this post here.
————————————
Win Tickets ($110): Dave Mason & Steve Cropper Rock & Soul Revue @ Revolution Hall | Founding Members of Traffic, Blues Brothers, Booker T & the MGs, Introducing Gretchen Rhodes (September 20)
Rock and Roll Hall of Fame Guitar Greats Dave mason and Steve Cropper to share stage together this summer, performing their greatest hits and personal favorites! To win, comment on this post here.
————————————
Win Tickets ($45): Bartenders Ball @ Leftbank Annex | Drinks, Food Trucks, Raffle (September 21)
The North West Bartender's Association is proud to invite you to their first annual Bartender's Ball! The NWBA has partnered with with Harbor of Hope and ALL event proceeds will go the this local charity as they fight to create safe harbors and a path to stability for Oregon's homeless population. To win, comment on this post here.
————————————
Win Tickets ($40): Petty Theft @ Crystal Ballroom | San Francisco Tribute to Tom Petty and the Heartbreakers (September 21)
At the forefront of classic and contemporary American Rock and Roll you are sure to find Tom Petty and the Heartbreakers. If you're a fan of Tom Petty's amazing song catalog then you're sure to like Petty Theft. To win, comment on this post here.
————————————
Win Tickets ($90): Aaron Neville Duo @ Revolution Hall | R&B, Soul, Country, Jazz (September 21)
Until now, it's been easy to separate Aaron Neville's career into two separate but equal strains: the funky stuff he's favored when working with his esteemed band of brothers, and the angelic balladry you associate with him when he's punching his own time card as a solo artist. Casual fans might admit they don't know much — to borrow a phrase — about Neville's musical center, but they've perceived a certain split in his career. To win, comment on this post here.
————————————
Win Tickets ($120): Heartbeat Silent Disco Presents ~CONEXUS~ Near Washougal | Music, Camping, Vendors, Healers, Workshops, Overnight Party! (September 21-23)
End your summer with 3 nights of music, camping, and community at CONEXUS Festival 2018. We will have amplified during the day and Silent Disco all night! Whether you've been to a bunch of our events over the years or this is your first one, we want to welcome you to our community! This is a family friendly event.. So we'd love for you to bring your whole crew. To win, comment on this post here.
————————————
Win Tickets ($55): Johnny Marr @ Roseland Theater | English musician, Songwriter and Singer, Legendary Guitar Player, w/ Belle Game (September 22)
That date finally came during the early summer of 1982 when Marr, just 18 years-old, formed The Smiths after seeking out the reclusive and elusive Stretford poet, Morrissey. Musically, the sound of The Smiths was a guitar noise nostalgically familiar yet equally dumbfounding in its pristine newness. To win, comment on this post here.
————————————
Win Tickets ($90): September Power Breakfast @ Sentinel Hotel | Featuring Dave Chen, Chairman, Equilibrium (September 27)
Dave is a principal at Equilibrium, which builds and operates portfolios of sustainably driven real assets for institutional investors. For Equilibrium, he oversees new product development and guides the firm's growth. To win, comment on this post here.
————————————
Win Tickets ($24): Weener (Ween Tribute Band) @ Mission Theater | Alternative Rock (September 28)
Weener is one of the longest running Ween tributes in the country. A five piece band from Seattle, Washington just like the real deal, Weener channels the music of Ween, no holds barred from any stage they take. To win, comment on this post here.
————————————
Win Tickets ($36): Oktoberfest @ Oregon Zoo | Beer Samples, Live Music, Live Animal Meet & Greet, Elephant Ears, German Food & more! (September 29)
Local vendors will be stationed around the concert lawn offering free samples of Oregon beers for the grown-ups, and family activities include live music, dancing, lawn games and fun crafts for kids. To win, comment on this post here.
————————————
Win Tickets ($36): Walking Tour of Portland's Sinful Past: Shanghaiers, Saloons and Skullduggery | Downtown Portland, w/ Kick A** Oregon History Historian Doug Kenck-Crispin (September 29)
Join Historian Doug Kenck-Crispin as we visit locations of famous saloons, bars and bordellos, card rooms and gambling dens, some of which are still in operation today! The tour will "end" outside of Mary's Club, one of Portland's most hallowed strip clubs*. At the conclusion of the tour, you can join Doug inside for an adult beverage! To win, comment on this post here.
————————————
Win Tickets ($40): Portland Story Theater Presents Urban Tellers @ The Old Church | Real, True Stories of the People of Portland (October 5)
Want to know what Portland is really like? Listen to its stories. Urban Tellers shows give people an inside look into the heart and soul of Portland.Every live storytelling show creates a sense of community – an extraordinarily rare experience in this digital age. To win, comment on this post here.
————————————
Win Tickets ($80): Rescheduled 3rd annual Kriekfest @ Hood River Waterfront Park | 30+ Sour Cherry Beers, + Ciders, Wine, Marketplace, Treats, Family Friendly (October 6)
Kriekfest returns for its third annual inception, harvesting an even bigger basket of cherry beers (and ciders and a sparkling cherry wine). Hood Valley's abundance of cherry orchards serves as the inspiration for the largest celebration devoted exclusively to barrel-aged cherry beverages that will take place at Waterfront Park directly on the Columbia River. To win, comment on this post here.
————————————
Note: People who enter our contests are subscribed to our weekly Thursday events newsletter. You can unsubscribe any time. We do not give your email or info to any third party unless needed to collect tickets or prizes when you have won a contest.
————————————
Our Portland Events App for PDX Pipeline is now available for iPhones, Android phones and iPads!
Now, you can have all of the great Portland events from our website in the palm of your hand when you're out on the town.
Download the App for iPhone here
Download the App for Android here
–————————————
—————————————————–