From our sponsors: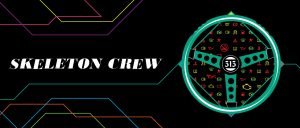 Skeleton Crew 
September 12, 2018 – September 30, 2018 (No show 17, 18, 24)
All Ages | $10- $30
More info: artistsrep.org
Artists Repertory Theatre: Morrison Stage
1515 SW Morrison, Portland
It's 2008, and one of the last auto plants in Detroit is dying on the vine. The factory workers that remain are living paycheck-to-paycheck but amidst the backbreaking work and brutally long shifts, they have somehow shaped themselves into a makeshift family.Faye, a factory lifer, is the glue that holds everything together. But with less than six months before she can retire with a full pension, Faye learns that management has a plan that could threaten her whole existence, leaving her torn between loyalty to her coworkers or her own survival. Heartbreakingly tense with moments of ethereal beauty, Skeleton Crew reveals the struggle to stay relevant in a society that constantly changes.
Awards for Dominique Morisseau: 2016 OBIE Award (for Skeleton Crew)
"A deeply moral and deeply American play, with a loving compassion for those trapped in a system that makes sins, spiritual or societal, and self-betrayal almost inevitable." -Ben Brantly, The New York Times
"A deep vulnerable blend of frustration, conversation, and denial." -Chris Jones, Chicago Tribune