We are giving away a pair of tickets to Johnny Marr @ Roseland Theater on September 22. To win, comment on this post why you'd like to attend. Winner will be drawn and emailed Monday, September 17.
———————————————
From our sponsors: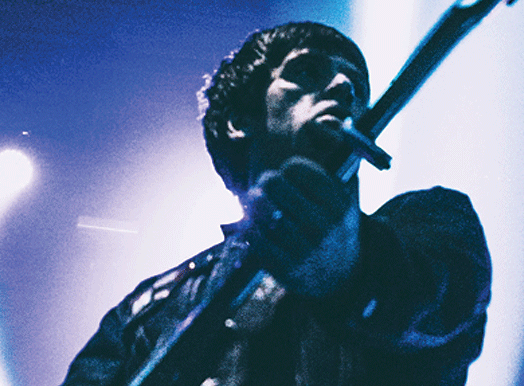 True West Presents:
Johnny Marr
September 22, 2018
All Ages General Admission Floor | 21 & Over Reserved Seating Balcony
$27.50 – $50 | 8 p.m. Show
Tickets: cascadetickets.com
Roseland Theater
8 Northwest 6th Avenue, Portland, OR
The early 1980s weren't the best of times to be an aspiring guitar player. Twenty years earlier, the head of Decca records, Dick Rowe, had made the biggest A&R gaff in pop history with the legendary clanger "Guitar groups are on their way out, Mr Epstein". But in 1982, Rowe's apocalyptic prophecy suddenly sounded frighteningly real. After the initial roar and storm of punk, British pop music had succumbed to a synthesizer-driven pursuit of new waves and new romanticisms. In an age of Vienna's, Tainted Love's and Too Shy's, the pure sound of six-stringed, melodic pop – be it as amorous as The Beatles, as lascivious as The Stones or as giddy as T.Rex – was fast becoming a lost cause with few willing to fight its corner.
That all changed with Johnny Marr.
Born in Manchester on Halloween 1963, of Irish heritage, Marr's earliest musical memories are the get-togethers of his extended family, perhaps – as his early guitar idol Marc Bolan would sing – dancing himself out of the womb to the traditional strains of Black Velvet Band. As a child he'd be spellbound by his parents' record collection: the forlorn dramas of Del Shannon, the prison doldrums of Johnny Cash and the heart-popping bliss of his mother's Four Tops singles. All these influences would linger at the back of the boy Marr's brain, waiting for the command to attack his finger tips at a later date.
That date finally came during the early summer of 1982 when Marr, just 18 years-old, formed The Smiths after seeking out the reclusive and elusive Stretford poet, Morrissey. Musically, the sound of The Smiths was a guitar noise nostalgically familiar yet equally dumbfounding in its pristine newness. The tunes were giant, euphoric and instantaneous but woven together with such nimble flair it appeared as if the guitar was playing Marr instead of the other way round. Lost for words, early critics of the day undersold him with the words "jingle" and "jangle" when, had they tried, they might better have described the sound of Johnny Marr as that of Van Gogh's Starry Night in angry animation. Or the echo of diamonds raining down upon zinc-plated cobblestones. Or the sound of kitchen cutlery bouncing off a gaffer-taped Telecaster (which, ridiculous as it sounds, is how Marr achieved some of the resonant clangs in This Charming Man.)