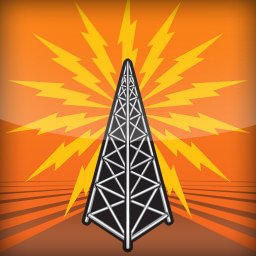 Pipeline is once again giving away many Portland event tickets this weekend including Angel Olsen, Frank Turner, Craig Ferguson & more!

————————————
Win Tickets: Co.Lo.So., Zuhg, Conscious Nest @ The Goodfoot | West Coast Reggae, Island Reggae, Pop (August 23)
Co.Lo.So., Collection of Lone Souljahs, is a West Coast Reggae band from Vancouver, Washington. The band was formed in 2013 by ukulele guy/vocalist/lyricist Kevin Coloso. Kevin left his hometown in Maui, HI and moved to the Pacific Northwest to pursue a degree at WSU. It was after college that Kevin's musical talent became impossible to ignore and he began to pursue music with the same fervor and passion with which he attacks all of his projects.To win, comment on this post here.
————————————
Win Tickets ($24): Scott Law and Ross James' Cosmic Twang @ The Goodfoot | Psychedelic Country Rock n' roll (August 25)
Scott Law & Ross James first met at Phil Lesh's Terrapin Crossroads in San Rafael, and have been blazing a trail through their own blend of psychedelic country rock n' roll music ever since. They share a passion for pushing musical boundaries, and have an amazing sense of improvisation and connection.To win, comment on this post here.
————————————
Win Tickets ($70): Blind Melon @ Crystal Ballroom | American Rock (August 29)
In recent years, the tale of Blind Melon has taken a dramatic turn – from an abrupt and tragic end, to a rebirth and reconnection with their legions of dedicated fans. No matter how you slice it, the group was responsible for some of the most memorable and pure- sounding rock music of the '90s, and with their reformation in 2007 with singer Travis Warren, Blind Melon have picked up with their fans, exactly where they left off. To win, comment on this post here.
————————————
Win Tickets ($40): Funhouse Lounge Presents Back to the Future, the Musical Parody! | Featuring 14 Original Songs (August 30-September 29)
Return with us to Hill Valley to find out how things really unfolded on that fateful week back in 1955 when Marty McFly accidentally prevented his parents' first meeting, thus threatening his own existence! To win, comment on this post here.
————————————
Win Tickets ($30): Portland Storyteller's Guild Presents JOURNEYS @ Clinton Street Theater | Featuring Stories by Shay Knorr, Juliana Person and Eric Foxman (September 1)
The Portland Storytellers' Guild, Oregon's oldest organization of its kind, opens its 33rd season Saturday evening, September 1 at the historic Clinton Street Theater in southeast Portland with "Journeys," a program of stories by Shay Knorr, Juliana Person and Eric Foxman. To win, comment on this post here.
————————————
Win Tickets ($49): Happy Hour @ The Zoo: Party for Aquatic Animals! | Meet the Keepers, Lawn Games, Photo Ops, Drinks (September 5)
Having cocktails at the zoo isn't just fun, it helps raise awareness and support for the zoo's mission of creating a better future for wildlife. Visitors who are 21+ can enjoy a zoo experience with a date, friends or family at an adults-only event. To win, comment on this post here.
————————————
Win Tickets ($60): Frank Turner & The Sleeping Souls @ Crystal Ballroom | Be More Kind World Tour 2018, Folk, Punk, Alternative, Country (September 6)
Frank Turner has announced details of his forthcoming seventh studio album entitled Be More Kind available on May 4th via Xtra Mile Recordings/Polydor UK /Interscope Records. The album is available for pre-order HERE and those who pre-order will receive instant downloads of "1933" and the previously released track "There She Is" from the 2017 release Songbook. To win, comment on this post here.
————————————
Win Tickets ($40): RISK! @ Revolution Hall | Real People Telling True Stories They Never Thought They'd Dare to Share (September 6)
RISK! is a live show and podcast where people tell true stories they never thought they'd dare to share. Founded in 2009 by Kevin Allison of MTV's legendary sketch comedy show, The State, RISK! has been downloaded tens of millions of times and has featured incredible true stories from Sarah Silverman, Kevin Nealon, Dan Savage, Margaret Cho, Andy Dick, Michael Ian Black, and regular folks from around the world. Slate calls RISK! "jaw-dropping, hilarious and just plain touching." RISK! also puts on live shows for sold out crowds internationally. To win, comment on this post here.
————————————
Win Tickets ($50): Andrew W.K. @ Revolution Hall | Singer, Songwriter, Motivational Speaker, Punk, Rock (September 7)
As an artist, he seemed to have emerged out of nowhere, fully-formed right out of the box, with an image, a style, and a sense of purpose that set him far apart from his peers. If that seemed to good to be true, then maybe it was. Andrew W.K., the critics opined, was either the savior of music or its biggest fraud. To win, comment on this post here.
————————————
Win Tickets ($62): Angel Olsen @ Newmark Theatre | Singer/Songwriter, Indie Folk, Rock, Alt Country (September 12-13)
Anyone reckless enough to have typecast Angel Olsen according to 2013's Burn Your Fire For No Witness is in for a sizeable surprise with her third album, MY WOMAN. To win, comment on this post here.
————————————
Win Tickets ($36): Oregon Zoo's End of Summer Party | Wildlife Meet and Greet, Beer, Cider, Foot Carts, Bands, Lawn Games & More! (September 15)
The summer is winding down so the Oregon Zoo has decided to throw a festival. Families can enjoy a Wildlife Live! meet and greet, popular local food carts, live bands, lawn games and kids craft activities. And even the Unipiper will be roaming around all afternoon! To win, comment on this post here.
————————————
Win Tickets ($60): W. Kamau Bell Late Show @ Aladdin Theater | Sociopolitical Comedian, Host of Emmy Award winning CNN docu-series "United Shades of America" (September 15)
W. Kamau Bell is a sociopolitical comedian and the host of the Emmy Award winning CNN docu-series United Shades of America with W. Kamau Bell. Kamau has a book with the easy-to-remember title The Awkward Thoughts of W. Kamau Bell: Tales of a 6′ 4″, African American, Heterosexual, Cisgender, Left-Leaning, Asthmatic, Black and Proud Blerd, Mama's Boy, Dad, and Stand-Up Comedian. To win, comment on this post here.
————————————
Win Tickets ($90): Emmy Winner Craig Ferguson "Hobo Fabulous Tour" @ Revolution Hall | Late Night Comedy (September 18)
Craig Ferguson entered the world of late night comedy following a diverse and eclectic career that encompasses film, television and the stage. In December 2014, Ferguson concluded his ten-year run as the host of CBS's "The Late Late Show with Craig Ferguson," which set all-time viewer records, earned him a Primetime Emmy nomination and the 2009 Peabody Award for Excellence in Broadcasting for his interview with Archbishop Desmond Tutu. To win, comment on this post here.
————————————
Win Tickets ($120): Heartbeat Silent Disco Presents ~CONEXUS~ Near Washougal | Music, Camping, Vendors, Healers, Workshops, Overnight Party! (September 21-23)
End your summer with 3 nights of music, camping, and community at CONEXUS Festival 2018. We will have amplified during the day and Silent Disco all night! Whether you've been to a bunch of our events over the years or this is your first one, we want to welcome you to our community! This is a family friendly event.. So we'd love for you to bring your whole crew. To win, comment on this post here.
————————————
Win Tickets ($80): Rescheduled 3rd annual Kriekfest @ Hood River Waterfront Park | 30+ Sour Cherry Beers, + Ciders, Wine, Marketplace, Treats, Family Friendly (October 6)
Kriekfest returns for its third annual inception, harvesting an even bigger basket of cherry beers (and ciders and a sparkling cherry wine). Hood Valley's abundance of cherry orchards serves as the inspiration for the largest celebration devoted exclusively to barrel-aged cherry beverages that will take place at Waterfront Park directly on the Columbia River. To win, comment on this post here.
————————————
Note: People who enter our contests are subscribed to our weekly Thursday events newsletter. You can unsubscribe any time. We do not give your email or info to any third party unless needed to collect tickets or prizes when you have won a contest.
————————————
Our Portland Events App for PDX Pipeline is now available for iPhones, Android phones and iPads!
Now, you can have all of the great Portland events from our website in the palm of your hand when you're out on the town.
Download the App for iPhone here
Download the App for Android here
–————————————
—————————————————–