From our sponsors: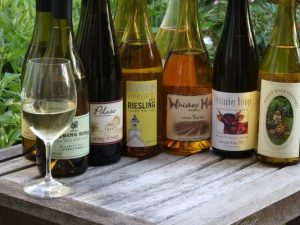 Hands on Harvest
September & October 2018
Tour Book $39
More info: cascadefoothillswines.com
Have you always wanted to know more about making wine… but didn't know who — or what! — to ask?
During September and October, the 15 winemaking and grapegrowihg families of the Cascade Foothills Winegrowers invite you to Hands on Harvest. How does it work?
1. Go to cascadefoothillswines.com and purchase your HoH Tourbook for $39 — good for two people! (Tasting included!)
2. Each weekend in September and October, pick a few wineries to visit. You'll be able to taste wine at each… find out how they make wine… and be prompted to ask some insider questions.
3. Like the wine? Each winery has some special deals so you can take home a bottle or two!
So come get the lowdown on fermentation and learn the groovy side of grapes. The uncrowded tasting rooms and beautiful backroads of the Cascade Foothills await!
2 months
15 wineries
$39 for two people
All just minutes away from Portland and Salem.
Cascadefoothillswines.com