From our sponsors: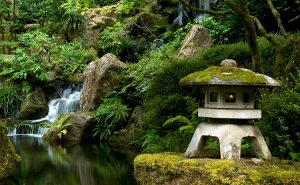 Portland Japanese Garden Offers Teachers Some Back to School Serenity
August and September, 2018
Daily 5pm-7pm. (Last admission at 6:30pm)
Discount: Public School employees get the student rate of $13.50 ($3.45 off adult price)
More info: japanesegarden.org
Portland Japanese Garden
611 SW Kingston Ave, Portland, OR 97205
We know back to school can be a hurried and stressful time for teachers and school employees. That's why now through September 30, we're pleased to announce that Portland Japanese Garden is offering current Portland-metro area public school employees their Student Ticket price after 5pm.
Simply show your Public School employee ID for some Back to School serenity, courtesy of one of Portland's favorite sights.
Nestled in the West Hills of Portland, Oregon, Portland Japanese Garden provides a tranquil, urban oasis for locals and travelers alike. Designed in 1963 and expanded in 2017, it encompasses 12 acres with eight separate garden styles, and includes an authentic Japanese Tea House, meandering streams, intimate walkways, and a spectacular view of Mt. Hood. The Garden is a place to discard worldly thoughts and see oneself as a small but integral part of the universe.
The Portland Japanese Garden is a private 501(c)(3) charitable, not-for-profit organization that receives essential funding from gate admissions, retail sales, and the tax-deductible contributions of its members and donors.