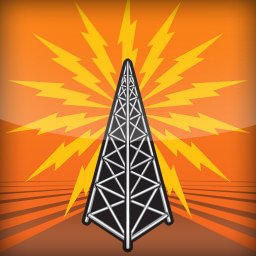 Pipeline is once again giving away many Portland event tickets this weekend including Angel Olsen, 7 Deadly Sins, SEMpdx Networking Party & more!

————————————
Win Tickets ($40): Portland NW Natural Street of Dreams | Featuring the Latest in Building Tech & Design, Vendage at The Reserve in South Hillsboro
Whether you are looking for your dream home, wanting to build a new home or getting ready to remodel or redecorate your current home, you will find your inspiration at this year's NW Natural Street of Dreams. To win, comment on this post here.
————————————
Win Tickets: Lost Ox @ The Goodfoot | Part Whiskey Blues Soul Grass, Two Parts Neo-funk Groove (August 9)
Formed in early 2017, and quickly gaining traction around Portland, Lost Ox is part rapidfire rambling lyrics, part whiskey blues soul grass, two parts neo-funk groove; all with an extra helping of electro-psychedelic heat. The prog-blues-folk quartet bring their own brand of inventive playfulness to performances; weaving dark, murderous yarns in the same stride as delightfully groovy jive numbers, saturated richly with improvisation and interplay. To win, comment on this post here.
————————————
Win Tickets ($30): River Whyless @ Aladdin Theater | Baroque Folk, Americana, w/ Adam Torres (August 11)
For many bands, and especially those who've been together for several years, recognizing maturation, progress or palpable evolution is a daunting task. Is it continued creative accomplishment that signals progression? Or perhaps it's profitable commercial endeavors? The answer is often quite unclear. To win, comment on this post here.
————————————
Win Tickets ($75+): Polo Noir | 2 Live Matches, Music, Wine, Food, Family Activities, Featuring Premier Player Nacho Figueras (August 11)
The day features two incredible polo matches with professional players followed by an incredible outdoor concert. The championship match will showcase global icon, NACHO, the "David Beckham of Polo" playing. The polo field then turns into an amphitheater where the Youth Music Project will open up for The Head and the Heart. To win, enter here.
————————————
Win Tickets: Get on up w/ Takimba & Friends @ The Goodfoot | P-Funk Remixed, Mashups & Remixes (August 11)
Join us as we pay tribute to funk legends in the form of Mashups & Remixes and more of all your favorite Funk refreaked with House, Breaks, Bass, Hip-Hop and Reggae. We'll be doing it all night long keeping it nostalgic but fresh w live musicians sitting in throughout the night. ooping and mixing up originals and rarities blended with favorites like in the form of Hip-Hop, House, G-funk and Originals. To win, comment on this post here.
————————————
Win Tickets ($198): HR Summit & Healthiest Employers of Oregon @ Hilton Hotel | Make Positive Change, Exhibitor Booths, HR Sessions, Awards & More! (August 16)
Corporate wellness continues to be a prevalent topic in companies across the globe. With constant changes in technology, research and the industry one way to stay up to date is to attend the Portland Business Journal's HR Summit & Healthiest Employers of Oregon event! To win, comment on this post here.
————————————
Win Tickets ($20+): SEMpdx 10th Annual Summer Networking Party @ Pioneer Courthouse Square | Meet With Portland's Top Marketing Professionals, DJ, Drinks, Appetizers (August 16)
Join us for some old school networking in Portland's living room, Pioneer Courthouse Square. Previously this was called the Rooftop Networking Party, but we renamed it this year since we're no longer able to host it on a rooftop. Enjoy good food, drinks and conversation as DJ Chad Smith spins tunes. Don't miss the best networking event of the summer! To win, comment on this post here.
————————————
Win Tickets ($100): Jawbreaker w/ Swearin', Hurry Up @ Crystal Ballroom | Punk Rock (August 17-18)
Independently minded and adhering to the old-school D.I.Y. punk mentality, West Coast punk-pop trio Jawbreaker's street-smart — yet poetic — lyrics, spirited musicality, and marathon live shows put them a cut above contemporaries like Green Day and blink-182. After a series of EPs and singles, guitarist/singer Blake Schwarzenbach, bassist Chris Bauermeister, and drummer Adam Pfahler released the band's debut album, Unfun, in 1989. To win, comment on this post here.
————————————
Win Tickets ($79): Oregon Zoo Summer Concerts Presents Punch Brothers and Andrew Bird | Progressive Bluegrass, Classical, Acoustic (August 18)
All Ashore, Punch Brothers' fifth album and the first to be self-produced by the quintet, is both ambitious and easygoing, a lot like the "ridiculously eclectic" combo, as London's Guardian once called the band. The work has the feel of a nine-song suite, one that invites you to unravel the threads of its connected themes and stories over repeated listening. To win, comment on this post here.
————————————
Win Tickets ($36): 7 Deadly Sins: Crime & Punishment @ McMenamins Mission Theater | Adult Storytelling Show, Prizes, Games (August 23)
It's true that the Devil has all the best lines. And we have the storytellers to prove it. The 7 Deadly Sins Show features true stories told live on stage from artists, comedians, authors, celebrities, religious leaders, and every other kind of sinner imaginable. To win, comment on this post here.
————————————
Win Tickets ($90): August Power Breakfast @ Portland's Sentinel Hotel | Women in Leadership Panel (August 23)
Hear from three incredible women leaders in our community as we discuss what it means to make a difference and how to leave a legacy. Meet the women behind Kaiser Permanente, PacStar and Paulson Investment Company! Prepare for a morning of empowerment! To win, comment on this post here.
————————————
Win Tickets ($88): Maryhill Winery Summer Concerts Presents Ben Harper and Charlie Musselwhite | Electric Blues, Rock, Country, Folk (August 25)
There's a moment in the title song of the new Ben Harper and Charlie Musselwhite album called No Mercy In This Land. A mere few seconds that powerfully capture the friendship and unique collaboration between the two storied musicians. To win, comment on this post here.
————————————
Win Tickets ($75): Oregon Zoo Summer Concerts Presents Pink Martini with Special Guest Ari Shapiro | Pop, Classical, Jazz (August 25-26)
Pink Martini is a rollicking around-the-world musical adventure… if the United Nations had a house band in 1962, hopefully we'd be that band. To win, comment on this post here.
————————————
Win Tickets ($70): Grammy Winner Midge Ure + Paul Young @ Aladdin Theater | 80s UK Rock Icons, Synthpop, New Wave (August 26)
An artist who has received Ivor Novello, Grammy, BASCAP awards along with a flotilla of gold and platinum records, really needs very little introduction. Musical success is seldom measured in time spans of more than a few years, if not Andy Warhol's often quoted "fifteen minutes", so the fact that by the time Midge's single "If I Was" went to No1 in 1985 he had already crammed several musical lifetimes into a 10 year professional career speaks volumes – Slik, The Rich Kids, Thin Lizzy, Visage, Ultravox and of course the most famous one off group in musical history Band Aid had by then all had the guiding hand of his musical navigation. To win, comment on this post here.
————————————
Win Tickets ($70): Blind Melon @ Crystal Ballroom | American Rock (August 29)
In recent years, the tale of Blind Melon has taken a dramatic turn – from an abrupt and tragic end, to a rebirth and reconnection with their legions of dedicated fans. No matter how you slice it, the group was responsible for some of the most memorable and pure- sounding rock music of the '90s, and with their reformation in 2007 with singer Travis Warren, Blind Melon have picked up with their fans, exactly where they left off. To win, comment on this post here.
————————————
Win Tickets ($40): Funhouse Lounge Presents Back to the Future, the Musical Parody! | Featuring 14 Original Songs (August 30-September 29)
Return with us to Hill Valley to find out how things really unfolded on that fateful week back in 1955 when Marty McFly accidentally prevented his parents' first meeting, thus threatening his own existence! To win, comment on this post here.
————————————
Win Tickets ($49): Happy Hour @ The Zoo: Party for Aquatic Animals! | Meet the Keepers, Lawn Games, Photo Ops, Drinks (September 5)
Having cocktails at the zoo isn't just fun, it helps raise awareness and support for the zoo's mission of creating a better future for wildlife. Visitors who are 21+ can enjoy a zoo experience with a date, friends or family at an adults-only event. To win, comment on this post here.
————————————
Win Tickets ($60): Frank Turner & The Sleeping Souls @ Crystal Ballroom | Be More Kind World Tour 2018, Folk, Punk, Alternative, Country (September 6)
Frank Turner has announced details of his forthcoming seventh studio album entitled Be More Kind available on May 4th via Xtra Mile Recordings/Polydor UK /Interscope Records. The album is available for pre-order HERE and those who pre-order will receive instant downloads of "1933" and the previously released track "There She Is" from the 2017 release Songbook. To win, comment on this post here.
————————————
Win Tickets ($50): Andrew W.K. @ Revolution Hall | Singer, Songwriter, Motivational Speaker, Punk, Rock (September 7)
As an artist, he seemed to have emerged out of nowhere, fully-formed right out of the box, with an image, a style, and a sense of purpose that set him far apart from his peers. If that seemed to good to be true, then maybe it was. Andrew W.K., the critics opined, was either the savior of music or its biggest fraud. To win, comment on this post here.
————————————
Win Tickets ($62): Angel Olsen @ Newmark Theatre | Singer/Songwriter, Indie Folk, Rock, Alt Country (September 12-13)
Anyone reckless enough to have typecast Angel Olsen according to 2013's Burn Your Fire For No Witness is in for a sizeable surprise with her third album, MY WOMAN. To win, comment on this post here.
————————————
Note: People who enter our contests are subscribed to our weekly Thursday events newsletter. You can unsubscribe any time. We do not give your email or info to any third party unless needed to collect tickets or prizes when you have won a contest.
————————————
Our Portland Events App for PDX Pipeline is now available for iPhones, Android phones and iPads!
Now, you can have all of the great Portland events from our website in the palm of your hand when you're out on the town.
Download the App for iPhone here
Download the App for Android here
–————————————
—————————————————–