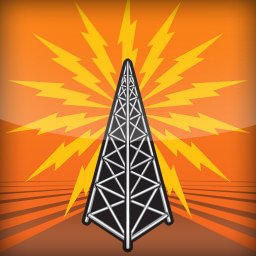 Pipeline is once again giving away many Portland event tickets this weekend including HR Summit, ANDAZ, Huge Water Balloon Fight & more!

————————————
Win Tickets: World Beat Night @ The Goodfoot Lounge | Featuring Portland's Best World Beat Artists (July 19)
Join us for the second amazing night of a new World Beat music series, project and showcase featuring Portland's best World Beat artists with Heyden Adama Bangura from Sierra Leone, members of Wambapdx, Katt and Roots Revolution, Dennis J Dove, Patrick Maano Seraya, Boinor Nartey, Jr. from Okropong Adam Carpinelli and many other special guests playing original music and some of your favorite reggae hits! To win, comment on this post here. To win, comment on this post here.
————————————
Win Tickets ($50): Grammy Nominee Shawn Mullins – Soul's Core Revival Tour @ Aladdin Theater | Singer Songwriter, Acoustic / Folk Rock / Americana (July 21)
After a series of indie record releases, Shawn Mullins's critical breakthrough came when 1998 Soul's Core album shot him to fame on the strength of its Grammy-nominated No. 1 hit, "Lullaby" followed by AAA/Americana No. 1 "Beautiful Wreck" from 2006's 9th Ward Pickin' Parlor. His song, "Shimmer," was used in promotion of the 2000 Summer Olympics in Sydney and was included on the Dawson's Creek soundtrack. To win, comment on this post here.
————————————
Win Tickets ($20): Brazilian & Latin Night @ The Goodfoot | Pyatã & The Rhythm, DJ Brother Charlie (July 21)
Pyatã & The Rhythm plays a variety of Brazilian driven music styles, mixing elements of Reggae, Funk, Rock and World. Based in Portland, OR, the five piece band is comprised of an eclectic mix of talented multi-instrumentalists from different parts of the world creating a unique fusion of sounds and styles. To win, comment on this post here.
————————————
Win Tickets ($50): Oregon Brewers Festival @ Tom McCall Waterfront Park | Featuring More than 80 Craft Beers From Around the US (July 26-29)
The OBF will serve 80 craft beers from small, traditional, and independent craft breweries located in 10 different states, as well as The Netherlands, and Baja, California. The northwestern Mexican state of Baja has defined itself as the country's largest contingent for "cerveza artesanal," and the festival is excited to present five breweries from that region. To win, enter your info here.
————————————
Win Tickets ($70): Oregon Zoo Summer Concerts presents The Psychedelic Furs with X | English Rock, New Wave, Post Punk (July 27)
If you were to dissect today's alternative rock music, you'll find that much of it pays homage to The Psychedelic Furs. Led by vocalist and songwriter Richard Butler, and his bass-wielding brother Tim, the Furs scored major hits with "Love My Way," "Pretty In Pink," "Heaven," "The Ghost In You," and "Heartbreak Beat" in all releasing seven studio albums, spawning several compilations, a boxed set, and a live concert DVD. To win, comment on this post here.
————————————
Win Tickets ($20): ANDAZ: A Bhangra/Bollywood/Desi Bass Dance Party 16th Anniversary Celebration! @ The Liquor Store | Featuring DJ Anjali and The Incredible Kid (July 27)
ANDAZ is the longest-running Bhangra & Bollywood dance party in the world, a transportive experience that has enraptured feverishly dancing Portland crowds for 16 years. 2018 also marks the twentieth anniversary of the release of Panjabi MC's "Mundian To Bach Ke," which became a top 40 hit for Jay-Z in 2003 as "Beware of the Boys." To win, comment on this post here.
————————————
Win Tickets ($90): Kriekfest @ Hood River Waterfront Park | 30+ Sour Cherry Beers, + Ciders, Wine, Marketplace, Treats, Family Friendly (July 28)
Kriekfest returns for its third annual inception, harvesting an even bigger basket of cherry beers (and ciders and a sparkling cherry wine). Hood Valley's abundance of cherry orchards serves as the inspiration for the largest celebration devoted exclusively to barrel-aged cherry beverages that will take place at Waterfront Park directly on the Columbia River. To win, comment on this post here.
————————————
Win Tickets ($60): Rhye @ Revolution Hall | R&B, Soul (July 29)
A mosaic of emotive piano keys, physical percussion, buzzing analog synths, and expansive vocals, RHYE find humanity in musicality. Shrouded in mystery, the group first surfaced setting the Internet abuzz with ambiguous imagery, sophisticatedly sensual music videos, and that distinctive falsetto. Following the runaway online success of two initial singles, the critically acclaimed debut album Woman (Loma Vista Recordings) was released in 2013 and lauded by critics from Pitchfork ("Best New Album") to The Guardian to New York Times. To win, comment on this post here.
————————————
Win Tickets ($50): Junior Brown @ Aladdin Theater | Americana, Texas Country (July 31)
Brown still prefers to refer to his favorite music as "Country and Western" as it was called when he began his career. More recently, however, with the exception of Classical, Modern Jazz and Rap, he has shown himself to be equally adept at virtually all styles of American music, leading many to dub him America's most versatile musician. To win, comment on this post here.
————————————
Win Tickets ($50): Sleeping With Sirens – Chill Out Summer Acoustic Tour @ Aladdin Theater | Rock, Featuring Special Guest The Rocket Summer (August 1)
Falling on the more melodic side of the post-hardcore world, Florida's Sleeping with Sirens create a whirlwind of emotion with their yearning and aggressive blend of metal and emo influences. Formed in 2009, Sleeping with Sirens — featuring vocalist Kellin Quinn, guitarists Jack Fowler and Jesse Lawson, bassist Justin Hills, and drummer Gabe Barham — quickly caught the attention of metalcore label Rise Records, which signed them and released their debut record, With Ears to See, And Eyes to Hear, in 2010. To win, comment on this post here.
————————————
Win Tickets ($90): Grammy Winner Robert Cray Band @ Aladdin Theater | Rock Blues Icon (August 2)
With 5 Grammy Awards, 15 nominations, millions of record sales worldwide, and thousands of sold out performances, rock blues icon Robert Cray is considered "one of the greatest guitarists of his generation." Rolling Stone Magazine in their April 2011 issue credits Cray with reinventing the blues with his "distinct razor sharp guitar playing" that "introduced a new generation of mainstream rock fans to the language and form of the blues" with the release of his Strong Persuader album in 1986. To win, comment on this post here.
————————————
Win Tickets ($70): Adam Ant: The Anthems Tour @ Oregon Zoo Summer Concerts | w/ The Fixx, New Wave, Post Punk, Alternative Rock (August 3)
It was on a Thursday night, 16th October 1980, when millions of living rooms across the UK, were set on fire by a blazing TV performance by Adam and the Ants. After 3 ferocious, minutes of 'Dog Eat Dog', on the weekly music show, Top of the Pops, the phenomenon rapidly began and they would go on to dominate the charts with extraordinary success. To win, comment on this post here.
————————————
Win Tickets ($79): Oregon Zoo Summer Concerts Presents Amos Lee | w/ Bailen, Folk, Rock, Soul (August 4)
Over the course of more than a dozen years and six studio albums, Amos Lee has continued to evolve, develop, and challenge himself as a musician. With SPIRIT, he makes his biggest creative leap yet. To win, comment on this post here.
————————————
Win Tickets ($70): SHOC Walk & Run for Ovarian Cancer | 5K, 10K, Beautiful Clackamas River Route (August 4)
oin over 700 runners and walkers for our annual SHOC Walk & Run, on Saturday, August 4th. Offering a timed 5K and 10K walk or run option, along with an untimed 1-Mile Family Fun Walk, the course offers a casual stroll or an invigorating run along the peaceful Clackamas River. To win, comment on this post here.
————————————
Win VIP Tickets ($200): Soulful Giving Blanket Concert | Shady Sandy River, Stone in Love, Dreams, Petty Fever, Dancehall Days & More! (August 4)
The Soulful Giving Foundation, Fred Meyer, and many other generous sponsors have teamed up to create the 8th Annual Soulful Giving Blanket Concert on Saturday, August 4th at the Yoshida Garden View Estate in Troutdale, Oregon. The 21 & over event features live music, gourmet food, live & silent auctions, raffles, yard games, art, shopping, and special guest appearances. To win, comment on this post here.
————————————
Win Tickets ($50): H2Ok – Oregon's Largest Water Balloon Fight! | 20,000+ Water Balloon, drinks, Live Music, Food Trucks, Raffles & Giveaways (August 4)
Welcome to H2OK, Oregon's Largest Water Balloon fight on record! Proudly presented by Jim BeamSponsored by iHeartRadio – Ninkasi Brewing – Canned Oregon To win, comment on this post here.
————————————
Win Tickets ($40): Corb Lund @ Mission Theater | Americana-meets-roots-meets-alt-country (August 5)
Corb Lund is an alt-country singer-songwriter from Alberta, Canada. He grew up in a ranching and rodeo family in the foothills of Southern Alberta, then spent the early years of his career writing songs and playing bass for the indie rock band "the smalls." To win, comment on this post here.
————————————
Win Tickets ($49): Happy Hour at the Zoo: Party for Elephants | Meet the Keepers, Lawn Games, Photo Ops, Drinks (August 8)
It's Happy Hour – at the zoo! Having cocktails at the zoo isn't just fun, it helps raise awareness and support for the zoo's mission of creating a better future for wildlife. Ticket includes zoo admission and a drink ticket, plus live entertainment, lawn games, photo ops and fun animal sightings. Some of the area's favorite local food carts will be there, along with great Oregon beer and wine. To win, comment on this post here.
————————————
Win Tickets ($198): HR Summit & Healthiest Employers of Oregon @ Hilton Hotel | Make Positive Change, Exhibitor Booths, HR Sessions, Awards & More! (August 16)
Corporate wellness continues to be a prevalent topic in companies across the globe. With constant changes in technology, research and the industry one way to stay up to date is to attend the Portland Business Journal's HR Summit & Healthiest Employers of Oregon event! To win, comment on this post here.
————————————
Win Tickets ($60): Iliza: Elder Millennial @ Revolution Hall | Comedian, Netflix, "Instant Family" (August 25)
Iliza is one of today's leading comedians with a fan base who show their loyalty by creating their own Iliza inspired swag to wear to her shows. She recently completed hosting her late night limited run talk show "Truth & Iliza," on Freeform (formerly ABC Family). To win, comment on this post here.
————————————
Win Tickets ($88): Maryhill Winery Summer Concerts Presents Ben Harper and Charlie Musselwhite | Electric Blues, Rock, Country, Folk (August 25)
There's a moment in the title song of the new Ben Harper and Charlie Musselwhite album called No Mercy In This Land. A mere few seconds that powerfully capture the friendship and unique collaboration between the two storied musicians. To win, comment on this post here.
————————————
Note: People who enter our contests are subscribed to our weekly Thursday events newsletter. You can unsubscribe any time. We do not give your email or info to any third party unless needed to collect tickets or prizes when you have won a contest.
————————————
Our Portland Events App for PDX Pipeline is now available for iPhones, Android phones and iPads!
Now, you can have all of the great Portland events from our website in the palm of your hand when you're out on the town.
Download the App for iPhone here
Download the App for Android here
–————————————
—————————————————–