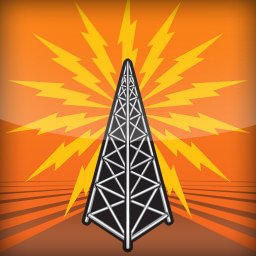 Pipeline is once again giving away many Portland event tickets this weekend including Adam Ant, Henry Kapono, Robot Film Festival & more!

————————————
Win Tickets: Soul Stew Night w/ DJ Aquaman & Friends @ The Goodfoot | Funk, Soul, Disco, Break Beats & More! (July 13)
Portland's longest running DJ Dance Night, Soul Stew delivers deep & delicious cuts of funk, soul, disco & break beats on vinyl 45s. DJ Aquaman (aka Eric Hedford, former member of The Dandy Warhols and 2014 Oregon Music Hall Of Fame Inductee) joins forces with DJ Brad Vachal and The Soul Mechanic to bring you Soul Stew. To win, comment on this post here.
————————————
Win Tickets ($30): Robot Film Festival @ Mission Theater | Screenings, Robot Dance Performance, Cocktail Party, Botskers Award Ceremony (July 14)
The Robot Film Festival was founded in New York City in 2011 with the mission of spreading positive storytelling about robotics. Since then, the Festival has expanded its influence with events in San Francisco, Pittsburgh, and Los Angeles. The event is produced by an interdisciplinary team of roboticists, filmmakers, and storytellers. To win, comment on this post here.
————————————
Win Tickets ($44): Back Fence PDX: Russian Roulette @ Curious Comedy Theater | Celebrating 10 Seasons of Live Storytelling, Spur of the Moment 5-minute Stories (July 14)
Storytellers have just 5 minutes to prepare and tell a true 5-minute story based on the prompt they land on — the audience votes for the winner! This show features TWO past winners, ONE past runner up, and THREE NEW challengers all vying to tell compelling funny/poignant/gross/sexy/mysterious on-the-spot stories. To win, comment on this post here.
————————————
Win Tickets ($20): McTuff w/ Skerik @ The Goodfoot | Joe Doria on the Hammond Organ, Fine Funky Soul Jazz (July 14)
Led by Joe Doria, an absolute beast on the Hammond organ and one the West's finest keyboardists, Seattle's McTuff embarks on an instrumental journey that's heavy on the funky grease and not afraid to push new boundaries. To win, comment on this post here.
————————————
Win Tickets ($40): Pinot, Pork and Port @Hip Chicks Do Wine | Pinot Gris, Pinot Noir & Limited Production Ports (July 14-15)
What goes better with Pinot than Pork??!! Join us for a fun pairing of Porky goodness with our Pinot Gris, Pinot Noir and our limited production Ports. To win, comment on this post here.
————————————
Win Tickets ($30): Control Yourself Comedy: Reunion Edition @ Clinton Street Theater | Back for One Night Only! Hosted by JoAnn Schinderle (July 15)
CONTROL YOURSELF: A Showcase of Funny is back for ONE NIGHT ONLY! One of Portland's favorite host, JOANN SCHINDERLE (Voted Willamette Week's Funniest Five Winner 2017, as seen on LaughsTV & VICE) brought you gifts of laughter from local new faces, seasoned comics, and national touring talent on a weekly basis in a small venue in NE PDX for over four years. To win, comment on this post here.
————————————
Win Tickets ($90): July Power Breakfast @ Sentinel Hotel | Featuring Scott Roth, CEO of Jama Software (July 19)
Scott Roth is the CEO of Jama Software where he is responsible for establishing and achieving the strategic vision for the company. Jama is one of Portland's leading enterprise software companies and is a Product Development Platform for organizations building complex products and mission-critical software systems. To win, comment on this post here.
————————————
Win Tickets ($60): Riders In The Sky – 40th Anniversary Tour @ Aladdin Theater | American Western Music & Comedy (July 19)
40 years. It seemed to go by in a blur, pounding the road, seeing the world, raising babies and sending them to college, mowing lawns, romances, marriages, high school drama, endless airports, the nights at the Hollywood Bowl, the night at the Red Barn in Louisville dodging various barroom projectiles, frozen diesel lines, blast furnace desert heat, hours of practice, late nights and early mornings, and lots and lots and lots of laughter. To win, comment on this post here.
————————————
Win Tickets ($50): Soul'd Out And Beloved Present Bombino @ Star Theater | Master of Tuareg Desert Blues (July 20)
Inspired by the sounds of Jimi Hendrix, Dire Straits, The Rolling Stones, and his own desert blues, 'Tuareggae' style, Bombino is now known as being emblematic of the next generation of Tuareg, a new voice of the Sahara and Sahel, fusing traditional Berber rhythms with the energy of rock and roll and songs about peace. Through these sounds, Bombino extols his audience to remember who they are, but also realize who they can be. To win, comment on this post here.
————————————
Win Tickets ($50): Grammy Nominee Shawn Mullins – Soul's Core Revival Tour @ Aladdin Theater | Singer Songwriter, Acoustic / Folk Rock / Americana (July 20)
After a series of indie record releases, Shawn Mullins's critical breakthrough came when 1998 Soul's Core album shot him to fame on the strength of its Grammy-nominated No. 1 hit, "Lullaby" followed by AAA/Americana No. 1 "Beautiful Wreck" from 2006's 9th Ward Pickin' Parlor. His song, "Shimmer," was used in promotion of the 2000 Summer Olympics in Sydney and was included on the Dawson's Creek soundtrack. To win, comment on this post here.
————————————
Win Tickets ($150): Oregon Croquet Classic @ Stoller Family Estate in Dayton | Wine, Gourmet BBQ Lunch, Live Music & More! (July 21)
Celebrate the bounty of summer with wine, food, friends and the classic game of croquet, all benefiting five nonprofit partners serving children and families. To win, comment on this post here.
————————————
Win Tickets ($50): Grammy Nominee Henry Kapono "Welcome 2 My Paradise!" @ Aladdin Theater | with Special Guest Johnny Valentine, Hawaiian (July 22)
Henry Kapono Ka'aihue is a performer who has it all – vocalist, guitarist, songwriter, composer, thrilling performer, audience favorite. He is an award-winning and Grammy-nominated singer/songwriter. He has taken home numerous Na Hoku Hano Hano Awards (Hawaii's "Grammy") including Male Vocalist of the Year, Song of the Year, Single of the Year, and Album of the Year. He is also the author of the award winning children's book, A Beautiful Hawaiian Day, has appeared in the films, and has made many television appearances. To win, comment on this post here.
————————————
Win Tickets ($70): Oregon Zoo Summer Concerts presents The Psychedelic Furs with X | English Rock, New Wave, Post Punk (July 27)
If you were to dissect today's alternative rock music, you'll find that much of it pays homage to The Psychedelic Furs. Led by vocalist and songwriter Richard Butler, and his bass-wielding brother Tim, the Furs scored major hits with "Love My Way," "Pretty In Pink," "Heaven," "The Ghost In You," and "Heartbreak Beat" in all releasing seven studio albums, spawning several compilations, a boxed set, and a live concert DVD. To win, comment on this post here.
————————————
Win Tickets ($90): Kriekfest @ Hood River Waterfront Park | 30+ Sour Cherry Beers, + Ciders, Wine, Marketplace, Treats, Family Friendly (July 28)
Kriekfest returns for its third annual inception, harvesting an even bigger basket of cherry beers (and ciders and a sparkling cherry wine). Hood Valley's abundance of cherry orchards serves as the inspiration for the largest celebration devoted exclusively to barrel-aged cherry beverages that will take place at Waterfront Park directly on the Columbia River. To win, comment on this post here.
————————————
Win Tickets ($70): Adam Ant: The Anthems Tour @ Oregon Zoo Summer Concerts | w/ The Fixx, New Wave, Post Punk, Alternative Rock (August 3)
It was on a Thursday night, 16th October 1980, when millions of living rooms across the UK, were set on fire by a blazing TV performance by Adam and the Ants. After 3 ferocious, minutes of 'Dog Eat Dog', on the weekly music show, Top of the Pops, the phenomenon rapidly began and they would go on to dominate the charts with extraordinary success. To win, comment on this post here.
————————————
Win Tickets ($79): Oregon Zoo Summer Concerts Presents Amos Lee | w/ Bailen, Folk, Rock, Soul (August 4)
Over the course of more than a dozen years and six studio albums, Amos Lee has continued to evolve, develop, and challenge himself as a musician. With SPIRIT, he makes his biggest creative leap yet. To win, comment on this post here.
————————————
Win Tickets ($49): Happy Hour at the Zoo: Party for Elephants | Meet the Keepers, Lawn Games, Photo Ops, Drinks (August 8)
It's Happy Hour – at the zoo! Having cocktails at the zoo isn't just fun, it helps raise awareness and support for the zoo's mission of creating a better future for wildlife. Ticket includes zoo admission and a drink ticket, plus live entertainment, lawn games, photo ops and fun animal sightings. Some of the area's favorite local food carts will be there, along with great Oregon beer and wine. To win, comment on this post here.
————————————
Win Tickets ($88): Maryhill Winery Summer Concerts Presents Ben Harper and Charlie Musselwhite | Electric Blues, Rock, Country, Folk (August 25)
There's a moment in the title song of the new Ben Harper and Charlie Musselwhite album called No Mercy In This Land. A mere few seconds that powerfully capture the friendship and unique collaboration between the two storied musicians. To win, comment on this post here.
————————————
Note: People who enter our contests are subscribed to our weekly Thursday events newsletter. You can unsubscribe any time. We do not give your email or info to any third party unless needed to collect tickets or prizes when you have won a contest.
————————————
Our Portland Events App for PDX Pipeline is now available for iPhones, Android phones and iPads!
Now, you can have all of the great Portland events from our website in the palm of your hand when you're out on the town.
Download the App for iPhone here
Download the App for Android here
–————————————
—————————————————–