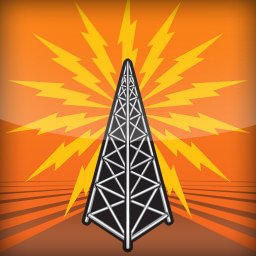 Pipeline is once again giving away many Portland event tickets this weekend including Estacada Timber Festival, The Last Podcast on the Left, Edgefield Brewfest & more!

————————————
Win Tickets ($60): Edgefield Brewfest On The Concerts Lawn | Live Music, 100 of Oregon & Washington's Best Breweries & Cideries (June 30)
This June, we're throwing the first-ever Edgefield Brewfest, and this is one you cannot miss! On the same lawn where Edgefield Concerts take place, we're bringing together more than 100 of Oregon and Washington's best breweries & cideries for a day full of merriment. To win, comment on this post here.
————————————
Win Tickets ($24): POPgoji, Brown Calculus, DJ Mafu @ The Goodfoot | American Pop/soul + Hot Afro-Brazilian dance rhythms, Jazz (June 30)
POPgoji is a mash up of American pop/soul and infectious Brazilian beats. Fine tuned vocal harmonies, layered percussion, and unique strings pay tribute to spiritual traditions of the African diaspora. Recreating the community energy of a Rio-style pagode jam session, POPgoji packs dance floors with hot Afro-Brazilian dance rhythms and familiar lyrics. To win, comment on this post here.
————————————
Win Tickets: Portland July 4th Estacada Timber Festival | County's Largest Firework Show, Live Music, Beer Garden & More! (July 4)
The Estacada Timber Festival will be celebrating Oregon's Timber heritage while having a blast this Fourth of July. We have a free kids area included with admission and a great fireworks show blasts off at 10pm. Vendors, live music, horse pull, timber competitions will fill the day with fun. To win, comment on this post here.
————————————
Win Tickets ($80): Waterfront Blues Festival Schedule & Info | 100+ Acts on 4 Stages, Fireworks, George Thorogood & the Destroyers, Beth Hart & More! (July 4-7)
Join blues legends, up-and-comers and regional favorites to mark the 31st Annual Waterfront Blues Festival July 4-7, 2018 at Tom McCall Waterfront Park. Passes are now on sale at early-bird prices. This year's festival will run four days and feature more than 100 acts on four stages. Festival proceeds help Oregon Food Bank fight hunger in Oregon and Clark County, Washington. To win, comment on this post here.
————————————
Win Tickets ($90): The Last Podcast On The Left @ Revolution Hall | 3 Comedians Share Spooky and Violent Events in History (July 6)
Last Podcast On The Left is a comedy podcast that covers all the horrors our world has to offer both imagined and real, from demons and aliens to cults and serial killers. Each week three comedians investigate spooky and violent events in history using gallows humor and detailed research and prove that the true crime community isnt just for "doctors" with "expertise" in their "field". To win, comment on this post here.
————————————
Win Tickets ($49): Happy Hour at the Zoo: Party for Birds | Meet the Keepers, Lawn Games, Photo Ops, Drinks (July 11)
Grab your friends, family, date or coworkers and head to our happy hour event for drinks, lawn games, local food carts, photo ops, wildlife sightings and other fun stuff. To win, comment on this post here.
————————————
Win Tickets ($79): Béla Fleck & The Flecktones @ Oregon Zoo Summer Concerts | w/ David Grisman Trio, The Jerry Douglas Band (July 14)
Groundbreaking banjoist/composer/bandleader Béla Fleck has reconvened the original 'Béla Fleck & The Flecktones', the extraordinary initial line-up of his incredible combo. Rocket Science marks the first recording by the first fab four Flecktones in almost two decades, with pianist/harmonica player Howard Levy back in the fold alongside Fleck, bassist Victor Wooten, and percussionist/ Drumitarist Roy "Futureman" Wooten. To win, comment on this post here.
————————————
Win Tickets ($79): Grammy Winner Melissa Etheridge – The Rock Show @ Oregon Zoo Summer Concerts | Rock, Pop, Country (July 15)
Melissa Etheridge stormed onto the American rock scene in 1988 with the release of her critically acclaimed self-titled debut album, which led to an appearance on the 1989 Grammy Awards show. For several years, her popularity grew around such memorable originals as "Bring Me Some Water," "No Souvenirs" and "Ain't It Heavy," for which she won a Grammy® in 1992. To win, comment on this post here.
————————————
Win Tickets ($90): July Power Breakfast @ Sentinel Hotel | Featuring Scott Roth, CEO of Jama Software (July 19)
Scott Roth is the CEO of Jama Software where he is responsible for establishing and achieving the strategic vision for the company. Jama is one of Portland's leading enterprise software companies and is a Product Development Platform for organizations building complex products and mission-critical software systems. To win, comment on this post here.
————————————
Win Tickets ($70): Oregon Zoo Summer Concerts presents The Psychedelic Furs with X | English Rock, New Wave, Post Punk (July 27)
If you were to dissect today's alternative rock music, you'll find that much of it pays homage to The Psychedelic Furs. Led by vocalist and songwriter Richard Butler, and his bass-wielding brother Tim, the Furs scored major hits with "Love My Way," "Pretty In Pink," "Heaven," "The Ghost In You," and "Heartbreak Beat" in all releasing seven studio albums, spawning several compilations, a boxed set, and a live concert DVD. To win, comment on this post here.
————————————
Note: People who enter our contests are subscribed to our weekly Thursday events newsletter. You can unsubscribe any time. We do not give your email or info to any third party unless needed to collect tickets or prizes when you have won a contest.
————————————
Our Portland Events App for PDX Pipeline is now available for iPhones, Android phones and iPads!
Now, you can have all of the great Portland events from our website in the palm of your hand when you're out on the town.
Download the App for iPhone here
Download the App for Android here
–————————————
—————————————————–