From our sponsors: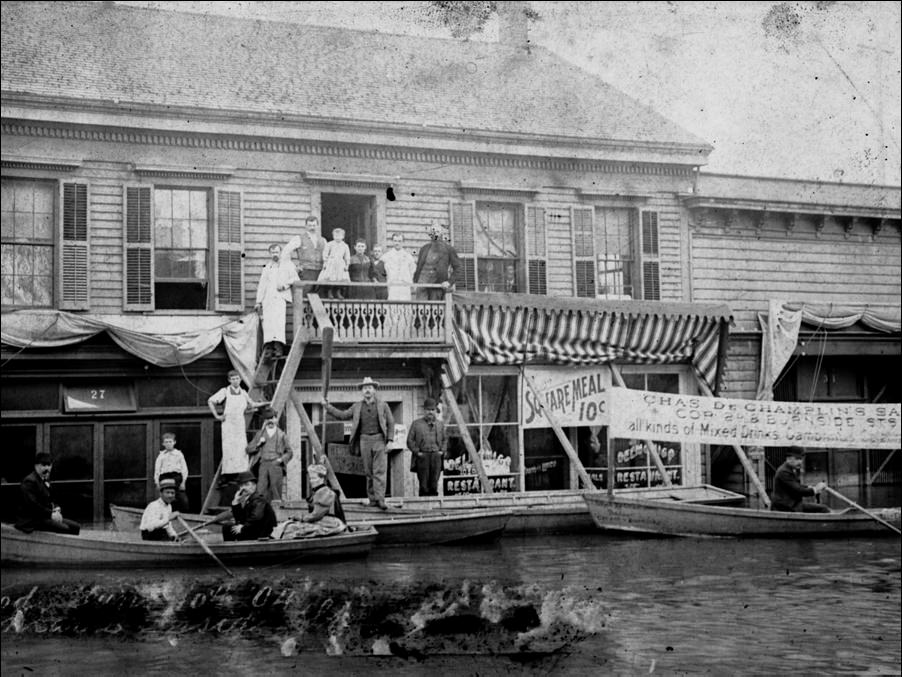 Shanghaiers, Saloons and Skullduggery
June 30, 2018
4 p.m. | $18 | 21+
Tickets: brownpapertickets.com
Meet at Floyd's Coffee
118 NW Couch St., Portland, OR 97209
As a nexus for labor and shipping in the Pacific Northwest, Portland often had the repute of a rugged, rough and tumble town, more than willing to allow the miners, loggers, and fishermen an opportunity to part with their hard earned cash in whatever debaucherous manner they chose. In addition to the shanghaiers and con men, always on the prowl, saloons, gambling halls and bordellos also thrived in "Whitechapel," "The North End," or Old Town, as we know it today. Some of these storied establishments have come and gone, but others have survived, and many say that Portland, or "Strip City," still has that vulgar and rugged reputation to this day.
Join Historian Doug Kenck-Crispin as we visit locations of famous saloons, bars and bordellos, card rooms and gambling dens, some of which are still in operation today! The tour will "end" outside of Mary's Club, one of Portland's most hallowed strip clubs*. At the conclusion of the tour, you can join Doug inside for an adult beverage!
Doug Kenck-Crispin is the Ribald Resident Historian from www.orhistory.com. He is the co-producer of the podcast series Kick Ass Oregon History. Doug has been featured in the Portland Mercury, The Oregonian, Willamette Week, Portland Monthly and OPB's Oregon Experience. He has a BA and an MA in History (Portland State University), with an emphasis on Public History and the History of the Pacific Northwest. A lifelong resident of the region, Doug enjoys a good yarn – the more bizarre and unbecoming the better – especially when they are true!
*This tour is best suited for those 21+