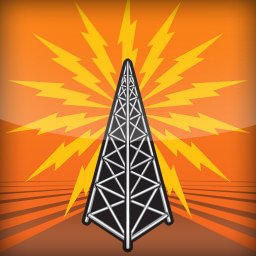 Pipeline is once again giving away many Portland event tickets this weekend including David Cross, Video Dance Attack, Oregon Zoo & more!

————————————
Win Tickets ($20): Video Dance Attack Pride Kick-Off Party & Madonna Tribute! @ Crystal Ballroom | Giant Video Screens, Sound & Light Show, Hosted by VJ Kittyrox (June 15)
Portland's longest-running weekly dance party is in the Crystal Ballroom on Friday, June 15th for a very special Pride Kick-Off Party! We are proud to help kick off Portland Pride Weekend by paying tribute to 80s icon and longtime supporter of the LGBTQ community, Madonna! To win, comment on this post here.
————————————
Win Tickets: Get on up w/ Takimba & Friends @ The Goodfoot | Stevie Wonder Remixed, Funk, Mashups & Remixes (June 16)
Join us as we pay tribute to funk legends in the form of Mashups & Remixes and more of all your favorite Funk refreaked with House, Breaks, Bass, Hip-Hop and Reggae. We'll be doing it all night long keeping it nostalgic but fresh w live musicians sitting in throughout the night. ooping and mixing up originals and rarities blended with favorites like in the form of Hip-Hop, House, G-funk and Originals. To win, comment on this post here.
————————————
Win Tickets ($50): Gaylabration @ Crystal Ballroom | Official Saturday Night Charity Dance Party of Portland's 2018 Pride Weekend, Sasha Scarlett, The Perry Twins & More! (June 16)
Join us for the 8th year of Gaylabration. The official Saturday Night Charity Dance Party of Portland Pride Weekend and the party that just keeps growing! We had over 1,300 people last year!To win, comment on this post here.
————————————
Win Tickets ($44): Pride Week Drag Queen Brunch @ Senate Portland | Featuring Sasha Scarlett, All Ages, Celebrity Impersonations, Mimosas, Bloody Marys & More! (June 16)
For Portland Pride enjoy Portland Drag Queen Brunch- the City's longest-running Drag Brunch Show hosted by Emmy-nominee, Sasha Scarlett, and a rotating cast of world-class female impersonators creating a 75-minute Saturday Brunch event that includes comedy, audience participation, celebrity tributes, laughs and glamour. Now celebrating with weekly shows and in their third year of production, Portland's Drag Queen Brunch features a delicious brunch with show admission. The venue also serves marvelous mimosas, inspired Bloody Mary's and offers full bar service. To win, comment on this post here.
————————————
Win Tickets ($36): Pride & Father's Day Weekend Walking Tour of Portland's Sinful Past on the Shanghaiers, Saloons & Skullduggery Tour | w/ Kick A** Oregon History Historian Doug Kenck-Crispin (June 16)
Join Historian Doug Kenck-Crispin as we visit locations of famous saloons, bars and bordellos, card rooms and gambling dens, some of which are still in operation today! The tour will meet at Floyd's Coffee at 118 SW Couch St. Feel free to arrive early and have a coffee! The tour will "end" outside of Mary's Club, one of Portland's most hallowed strip clubs*. At the conclusion of the tour, you can join Doug inside for an adult beverage! To win, comment on this post here.
————————————
Win Tickets ($60): Heartbeat Silent Disco Presents "The Love Boat" on The Portland Spirit | 9 DJs on 3 Channels, 3 Floors, Cocktails, Food & More! (June 22)
All Aboard The Love Boat 2018!! We will be gathering on the 22nd of JUNE to mix, mingle, dance and spread LOVE as we watch the Portland Skyline roll by on The Portland Spirit. Enjoy 9 Djs on 3 channels over 3 hours while we float down the Willamette River with the wind in your hair. Food and Drink will be available at additional cost. This is THE LOVE BOAT so be sure to bring a little extra. Wear something Red and some Yacht Rock attire if you have it!! To win, comment on this post here.
————————————
Win Tickets ($200): Portland Forty Under 40 @ Hilton Hotel | Portland Movers & Shakers, Networking, Inspiration (June 22)
Each year we honor forty young professionals under the age of forty for their outstanding work in their industry and their impact on the community. These are the movers and the shakers who are taking steps to shape the future of the place we call home. Winners will be announced here in April, get your tickets now before it's too late! To win, comment on this post here.
————————————
Win Tickets ($70): John Butler Trio Crystal Ballroom | Rock, w/ Mama Kin (June 22)
The contradictions in John Butler are evident, and, despite his magnificently successful career (with number one albums in Australia and sell-out tours) his is a troubled soul. One of the most successful recording artists Australia has ever produced and a musician whose reputation has begun to rock the waters of both Europe and America, Butler is nevertheless a man on the edge, poised like a beautiful suicide. Where will he go next? Up or down? Despite the tensions within the man and his music the new album makes his future trajectory abundantly clear.
To win tickets, comment on this post here.
————————————
Win Tickets ($44): Summerland Tour – Featuring Everclear, Marcy Playground, Local H @ Crystal Ballroom | 90s Alt Rock (June 24)
Considering Everclear has written and recorded some truly iconic '90s alt-rock hits, it would be all too easy these days for the band to be a victim of its past successes, relegated to performing as a glorified jukebox, existing to satisfy the nostalgic cravings of Gen Xers everywhere. But singer-guitarist Art Alexakis isn't about to start phoning it in now. To win, comment on this post here.
————————————
Win Tickets ($60): Trampled by Turtles @ Oregon Zoo | w/ Deer Tick, Bluegrass/folk-rock (June 25)
Progressive bluegrass band Trampled by Turtles are from Duluth, Minnesota, where frontman Dave Simonett initially formed the group as a side project in 2003. At the time, Simonett had lost most of his music gear, thanks to a group of enterprising car thieves who'd ransacked his vehicle while he played a show with his previous band. Left with nothing more than an acoustic guitar, he began piecing together a new band, this time taking inspiration from bluegrass, folk, and other genres that didn't rely on amplification. To win, comment on this post here.
————————————
Win Tickets ($70): Gomez – Bring It On 20th Anniversary Tour @ Revolution Hall | Indie Rock, Alternative (June 26)
"No other record captures that period so perfectly," says Elbow's Guy Garvey. "The concerns of the songs. The stories, the experimental sounds. It was so brave for a band to record themselves at that time: it allowed a direct and undiluted account of the band as aspirational, big-hearted friends in love with making music and each other. It dared us to record ourselves. But they did it first. It's the most deserving recipient of the Mercury Prize in its history: a breathlessly ambitious and lovingly crafted masterpiece. It should be called Bring It 'The Fuck' On." To win, comment on this post here.
————————————
Win Tickets ($24): Transviolet @ Mission Theater | w/ Guest Magic Bronson, Slick Electronic Pop (June 28)
Transviolet is an LA-based quartet made up of vocalist/lyricist Sarah McTaggart, multi-instrumentalist/producer Michael Panek, drummer/producer Jonathan Garcia, and guitarist/keyboardist Judah McCarthy. The band's first song, "Girls Your Age" popped online in the summer of 2015 announcing Transviolet's arrival. "Girls Your Age" gained instant online traction with Sarah's voice at once recalling the Lana, Lorde, Karen O and Imogen Heap: sultry, measured, assured. To win, comment on this post here.
————————————
Win Tickets ($80): David Cross "Oh Come On" @ Crystal Ballroom | Emmy Award Winner, Grammy Nominee, Comedy (June 30)
Emmy Award winner and Grammy Award nominee David Cross is an inventive performer, writer, and producer on stage and screens both big and small. Named one of the Top 100 Stand-Up Comedians of All Time by Comedy Central, Cross last toured the world with "Make America Great Again!," which took him across the United States, Canada, and Europe.To win, comment on this post here.
————————————
Win Tickets ($70): Belle And Sebastian @ Oregon Zoo | Indie Pop, w/ Japanese Breakfast (June 30)
Belle and Sebastian is a 7-person indie pop band formed in Glasgow, Scotland in 1996. The name was inspired by French children's book "Belle et Sébastien" written in the 1960's. The band continues to make music and have played at historic venues like the Hollywood Bowl in Los Angeles, US. Their music has been described as whimsical and has been compared to bands like The Smiths. To win, comment on this post here.
————————————
Win Tickets ($86): Grammy Winner Shawn Colvin @ Aladdin Theater | Americana, Pop, Singer / Songwriter (June 30)
"…extraordinary songs, mesmerising guitar playing, and a voice that goes effortlessly from bruise-tender to scar-hard in a matter of minutes…her lyrics are crafted and clever, full of subtlety and polished phrases…With delicious sarcasm and acerbic stories, she held the audience spellbound…her songs are so personal to her that they speak to everyone who listens." -The Guardian To win, comment on this post here.
————————————
Win Tickets ($90): July Power Breakfast @ Sentinel Hotel | Featuring Scott Roth, CEO of Jama Software (July 19)
Scott Roth is the CEO of Jama Software where he is responsible for establishing and achieving the strategic vision for the company. Jama is one of Portland's leading enterprise software companies and is a Product Development Platform for organizations building complex products and mission-critical software systems. To win, comment on this post here.
————————————
Win Tickets ($60): Frank Turner & The Sleeping Souls @ Crystal Ballroom | Be More Kind World Tour 2018, Folk, Punk, Alternative, Country (September 6)
Frank Turner has announced details of his forthcoming seventh studio album entitled Be More Kind available on May 4th via Xtra Mile Recordings/Polydor UK /Interscope Records. The album is available for pre-order HERE and those who pre-order will receive instant downloads of "1933" and the previously released track "There She Is" from the 2017 release Songbook. To win, comment on this post here.
————————————
Win Tickets ($120): Heartbeat Silent Disco Presents ~CONEXUS~ Near Washougal | Music, Camping, Vendors, Healers, Workshops, Overnight Party!
Kick off the summer with Heartbeat Silent Disco for this silent sleep over Saturday, June 8th – 10th. Whether you've been to a bunch of our events over the years or this is your first one we welcome you to our community and hope that you will find some like-minded folks to spend the rest of your festival season with. To win, comment on this post here.
————————————
Note: People who enter our contests are subscribed to our weekly Thursday events newsletter. You can unsubscribe any time. We do not give your email or info to any third party unless needed to collect tickets or prizes when you have won a contest.
————————————
Our Portland Events App for PDX Pipeline is now available for iPhones, Android phones and iPads!
Now, you can have all of the great Portland events from our website in the palm of your hand when you're out on the town.
Download the App for iPhone here
Download the App for Android here
–————————————
—————————————————–