From our partners: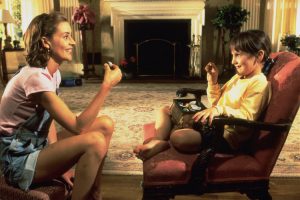 90s Kids Flicks
July 6-8, 2018
Friday 7 pm & 9:30pm
Saturday 7pm & 9:30pm
Sunday 3pm
Admission is FREE for PSU students & faculty w/ID.
$4 for all other students & seniors.
$5 General Admission
More info: 5thavecinema.com
5th Avenue Cinema
510 SW Hall St., Portland, OR
(503) 725–3551
SYNOPSIS:
This filmic adaptation of Roald Dahl's Matilda encapsulates what the world is like through a child's eyes. In Matilda's world, adults are untrustworthy and the magic of books is overwhelmingly powerful. Directed by and starring Danny Devito, Matilda depicts a whimsical storybook world through its bright visuals and exaggerated characters. Evoking a similar childhood nostalgia, The Sandlot takes you to the summer of '62 following the story of a young boy named Scotty Smalls. Having recently moved into a new neighborhood, Smalls finds himself among eight boys who are part of a local baseball team. Following the team on their summer adventures at the sandlot will warm your heart and call back to more carefree days.
About 5th Avenue Cinema
Oregon's only student run cinema has been operating non-profit since 1989. Our goals are to provide further education for PSU students interested in film, as well as a fun place for people to see something they wouldn't ordinarily get to see on the big screen. The general public is always invited to attend and there is FREE POPCORN at every show. Our feature films are presented on 35mm film, with the occasional screening on our rare Norelco 16mm projector.
Free Admission for Portland State Students