We are giving away a pair of tickets to on June 15. Answer this question to win two dinner and show tickets: Why on earth should we do a tribute to Barry Manilow? Winner will be drawn and emailed Monday, June 11.
———————————————
From our sponsors: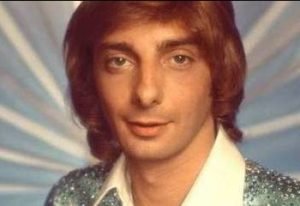 AM Gold Seventies Soft Rock Show 75th Birthday Tribute to Barry Manilow
June 15, 2018
Dinner 6:45 p.m., Show 8 p.m. | 21+
Premier Dinner & Show $75 (private table close to stage)
Standard Dinner & Show $65
General Admission Show Only $30 (Bar height seating, limited small plate menu available, $10 minimum)
More info: tonystarlight.com

Tony Starlight's Showroom
1125 SE Madison Ave. Portland, OR 97214
Featuring a special 75th birthday tribute to Barry Manilow!
Party like it's 1979! Why Seventies Soft Rock? "The radio was the soundtrack to the 1970s, the era in which I grew up."
The first set will be a tribute to great Barry Manilow. Sure, I jokingly call him "Barely Man-enough" on occasion, but that's only because he wrote a song called "I Made It Through The Rain." To people in Oregon, that's nothing to brag about. Luckily, he wrote and sang a number of other classics. Songs like "Copacabana", "Mandy", "Weekend in New England", "Could It Be Magic?", "Somewhere In The Night", "Bandstand Boogie", "I Write The Songs" and more…
The second set will be our usual tribute the greats of the AM Dial in the '70s.
"Not every radio had FM capabilities, especially in cars. The AM dial was played in stores and restaurants and in the Country Squire Station Wagon that I rode in, sans seat belts. I absorbed these songs and they are a part of me. A few lines of 'Rocket Man' and I'm taken back to a time of polyester, bell bottoms and Evel Knievel."
"We are always shocked at how the audience seems to know all the words to every song in our playlist. To hear the crowd sing "even though we ain't got money, I'm so in love with you honey" or "give me the beat boys and free my soul, I wanna get lost in your Rock n' Roll and drift away" is magical. It's like a big campfire sing-along, K-Tel style!" -Tony Starlight, AM Gold Seventies Soft Rock Show
What started as a monthly Neil Diamond Tribute has grown into a soft rock explosion! Tony Starlight makes an evening out of performing songs from the stalwarts of the AM dial in the 1970s. Artists like Elton John, Neil Diamond, Carole King, Jim Croce, Little River Band, Carly Simon, Gordon Lightfoot, Paul Simon, Barry Manilow and Billy Joel. One hit wonders like "Brandy (You're A Fine Girl)", "Dancin' In The Moonlight", "Welcome Back", "Seasons In The Sun" and much, much more.