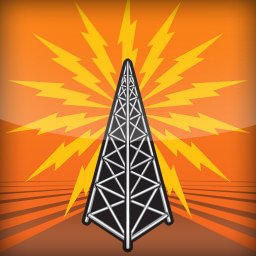 Pipeline is once again giving away many Portland event tickets this weekend including David Cross, Video Dance Attack, AM Gold & more!

————————————
Win Tickets: Video Dance Attack: Funk, R&B & Hip Hop! Dance Party @ Crystal Ballroom | Giant Video Screens, Sound & Light Show, Hosted by VJ Kittyrox (June 8)
For this special night, we're featuring deeper cuts from the funk, R&B & Hip Hop side of 80s and beyond! Artists like Beyonce, Prince, De La Soul, Run DMC, Cameo, Missy Elliott, Bruno Mars, Salt N Pepa, Kool & The Gang and many more! Hosted by VJ Kittyrox! To win, comment on this post here.
————————————
Win Tickets: Soul Stew Night w/ DJ Aquaman & Friends @ The Goodfoot | Funk, Soul, Disco, Break Beats & More! (June 8)
Portland's longest running DJ Dance Night, Soul Stew delivers deep & delicious cuts of funk, soul, disco & break beats on vinyl 45s. DJ Aquaman (aka Eric Hedford, former member of The Dandy Warhols and 2014 Oregon Music Hall Of Fame Inductee) joins forces with DJ Brad Vachal and The Soul Mechanic to bring you Soul Stew. To win, comment on this post here.
————————————
Win Tickets ($120): Heartbeat Silent Disco Presents ~CONEXUS~ Near Washougal | Music, Camping, Vendors, Healers, Workshops, Overnight Party!
Kick off the summer with Heartbeat Silent Disco for this silent sleep over Saturday, June 8th – 10th. Whether you've been to a bunch of our events over the years or this is your first one we welcome you to our community and hope that you will find some like-minded folks to spend the rest of your festival season with. To win, comment on this post here.
————————————
Win Tickets ($35): Tropitaal 5-Year Anniversary: A Desi Latino Soundclash @ The Goodfoot | w/ DJs Anjali & The Incredible Kid (June 9)
Take the sultry vibe of the Latin American Tropics, combine with the rhythm of India ("Taal") and stir into Tropitaal, a Desi/Latin Soundclash where the hottest club sounds from India and Latin America go head to head in an all-night dance-off of epic proportions. To win, comment on this post here.
————————————
Win Tickets ($40): The Old Church Presents An Evening with Steve Poltz | Canadian Pop Rock / Indie Rock (June 10)
He was born in Halifax, Nova Scotia (Canada) but has lived most of his life in Southern California and those geographic poles are quite likely responsible for his unhinged genius. He is a dual citizen – Canada/USA – but has often said that, "should a hostage situation arise, I become conveniently Canadian." To win, comment on this post here.
————————————
Win Tickets ($49): Happy Hour: Party for Cats & Dogs @ Oregon Zoo | Meet the Keepers, Lawn Games, Photo Ops, Drinks (June 13)
Have happy hour drinks with your friends, family, date or coworkers while playing lawn games, learning about cheetahs, lions and painted dogs, trying out local food carts and supporting the zoo's mission. To win, comment on this post here.
————————————
Win Tickets ($50): Stars @ Aladdin Theater | Alternative, Indie Pop, w/ Shamir (June 14)
STARS have made their career telling the tales we keep in the darkest, and most hopeful parts of our souls. Delivering the hard and soft edges of life and love as only this band can, they returned with two new tracks Privilege and We Called It Love. To win, comment on this post here.
————————————
Win Tickets ($160): Portland Horror Film Festival @ Hollywood Theatre | 5 Feature Films, 42 Shorts, w/ Guests Barbara Crampton & Chris Walas (June 13-16)
The 3rd Annual Portland Horror Film Festival™ returns to the Hollywood Theatre to serve up the best in Independent Horror, June 13-16th! This year's festival delivers over 40 Short and Feature Films from independent filmmakers all over the world. From ghosts to serial killers, vampires to supernatural threats, creepy toys to creepy kids, and lots and lots of Monsters, there's something for everyone! Most of these films can't be seen anywhere else, and many are making their big screen debuts! To win, comment on this post here.
————————————
Win Tickets ($36): 7 Deadly Sins: Pride @ McMenamins Mission Theater | Storytelling, Music by Skamokawa Swamp Opera (June 14)
It's true that the Devil has all the best lines. And we have the storytellers to prove it. The 7 Deadly Sins Show features true stories told live on stage from artists, comedians, authors, celebrities, religious leaders, and every other kind of sinner imaginable. To win, comment on this post here.
————————————
Win Tickets ($60): ON CINEMA LIVE! @ Revolution Hall | Featuring Tim Heidecker, Gregg Turkington and Special Guests (June 15)
For the first time ever–the hit AdultSwim.com series "On Cinema At The Cinema" takes to the road. This multi-media stage show provides a mega-dose of the movie expertise and colorful disagreements that you've come to expect from hosts Tim Heidecker and Gregg Turkington–plus guest appearances from beloved cast members of the On Cinema/Decker Universe.To win, comment on this post here.
————————————
Win Tickets ($130): Tony Starlight's AM Gold Seventies Soft Rock Show | Featuring a Special 75th Birthday Tribute to Barry Manilow (June 15)
The first set will be a tribute to great Barry Manilow. Sure, I jokingly call him "Barely Man-enough" on occasion, but that's only because he wrote a song called "I Made It Through The Rain." To people in Oregon, that's nothing to brag about. Luckily, he wrote and sang a number of other classics. Songs like "Copacabana", "Mandy", "Weekend in New England", "Could It Be Magic?", "Somewhere In The Night", "Bandstand Boogie", "I Write The Songs" and more… To win, comment on this post here.
————————————
Win Tickets ($50): Justin Townes Earle @ Aladdin Theater | Indie, w/ Lydia Loveless, Classic Country (June 15)
Since launching his recording career a decade ago, Justin Townes Earle has established a reputation as a singular leading light in the Americana music community. With fearless, personally charged lyrical insight and infectious melodic craftsmanship, the young veteran singer-songwriter has built a rich, personally charged body of work. To win, comment on this post here.
————————————
Win Tickets ($198): Oregon Garden BrewCamp | 40 Craft Breweries, 80 Beers & Ciders, Nonstop Bands, Festival Style Camping, Father's Day Weekend & More! (June 15-17)
The three-day destination festival will feature three days of over 40 Oregon-based breweries pouring over 80 beers, cider and meads; five areas of the Garden for on-site camping for tents, trailers and RVs; home brewing, hop growing and tasting workshops; food, retail and art vendors; and much more. The festival's longtime popular Brewer's Dinner returns and kick starts the event Thursday, June 14 with an exclusive six-course dining and tasting experience at the Oregon Garden Resort, each course featuring a small plate paired with a unique beer from one of six chosen breweries.To win, comment on this post here.
————————————
Win Tickets ($70): Violent Femmes @ Oregon Zoo | Folk-Punk-Improv, w/ Marcia Mello (June 16)
Violent Femmes' ninth studio album and first full-length collection in more than 15 years, WE CAN DO ANYTHING may well be part of a long musical continuum but it is also among the most provocative and playful in the legendary band's remarkable canon. As the title makes plain, founding Femmes Gano (vocals, guitar, banjo) and Brian Ritchie (acoustic bass guitar, vocals) remain intrepid as ever before, traversing infinite genre and emotion via their immediately identifiable mash of rambunctious folk, minimalist punk, cubist blues, cosmic jazz, and back porch rock 'n' roll. To win, comment on this post here.
————————————
Win Tickets ($50): Gaylabration @ Crystal Ballroom | Official Saturday Night Charity Dance Party of Portland's 2018 Pride Weekend, Sasha Scarlett, The Perry Twins & More! (June 16)
Join us for the 8th year of Gaylabration. The official Saturday Night Charity Dance Party of Portland Pride Weekend and the party that just keeps growing! We had over 1,300 people last year!To win, comment on this post here.
————————————
Win Tickets ($36): Walk Dad into Portland's Sinful Past on the Shanghaiers, Saloons & Skullduggery Tour | w/ Kick A** Oregon History Historian Doug Kenck-Crispin (June 16)
Join Historian Doug Kenck-Crispin as we visit locations of famous saloons, bars and bordellos, card rooms and gambling dens, some of which are still in operation today! The tour will meet at Floyd's Coffee at 118 SW Couch St. Feel free to arrive early and have a coffee! The tour will "end" outside of Mary's Club, one of Portland's most hallowed strip clubs*. At the conclusion of the tour, you can join Doug inside for an adult beverage! To win, comment on this post here.
————————————
Win Tickets ($70): John Butler Trio Crystal Ballroom | Rock, w/ Mama Kin (June 21-22)
The contradictions in John Butler are evident, and, despite his magnificently successful career (with number one albums in Australia and sell-out tours) his is a troubled soul. One of the most successful recording artists Australia has ever produced and a musician whose reputation has begun to rock the waters of both Europe and America, Butler is nevertheless a man on the edge, poised like a beautiful suicide. Where will he go next? Up or down? Despite the tensions within the man and his music the new album makes his future trajectory abundantly clear.
To win tickets to June 21, comment on this post here.
To win tickets to June 22, comment on this post here.
————————————
Win Tickets ($60): Heartbeat Silent Disco Presents "The Love Boat" on The Portland Spirit | 9 DJs on 3 Channels, 3 Floors, Cocktails, Food & More! (June 22)
All Aboard The Love Boat 2018!! We will be gathering on the 22nd of JUNE to mix, mingle, dance and spread LOVE as we watch the Portland Skyline roll by on The Portland Spirit. Enjoy 9 Djs on 3 channels over 3 hours while we float down the Willamette River with the wind in your hair. Food and Drink will be available at additional cost. This is THE LOVE BOAT so be sure to bring a little extra. Wear something Red and some Yacht Rock attire if you have it!! To win, comment on this post here.
————————————
Win Tickets ($200): Portland Forty Under 40 @ Hilton Hotel | Portland Movers & Shakers, Networking, Inspiration (June 22)
Each year we honor forty young professionals under the age of forty for their outstanding work in their industry and their impact on the community. These are the movers and the shakers who are taking steps to shape the future of the place we call home. Winners will be announced here in April, get your tickets now before it's too late! To win, comment on this post here.
————————————
Win Tickets ($44): Summerland Tour – Featuring Everclear, Marcy Playground, Local H @ Crystal Ballroom | 90s Alt Rock (June 24)
Considering Everclear has written and recorded some truly iconic '90s alt-rock hits, it would be all too easy these days for the band to be a victim of its past successes, relegated to performing as a glorified jukebox, existing to satisfy the nostalgic cravings of Gen Xers everywhere. But singer-guitarist Art Alexakis isn't about to start phoning it in now. To win, comment on this post here.
————————————
Win Tickets ($60): Trampled by Turtles @ Oregon Zoo | w/ Deer Tick, Bluegrass/folk-rock (June 25)
Progressive bluegrass band Trampled by Turtles are from Duluth, Minnesota, where frontman Dave Simonett initially formed the group as a side project in 2003. At the time, Simonett had lost most of his music gear, thanks to a group of enterprising car thieves who'd ransacked his vehicle while he played a show with his previous band. Left with nothing more than an acoustic guitar, he began piecing together a new band, this time taking inspiration from bluegrass, folk, and other genres that didn't rely on amplification. To win, comment on this post here.
————————————
Win Tickets ($24): Transviolet @ Mission Theater | w/ Guest Magic Bronson, Slick Electronic Pop (June 28)
Transviolet is an LA-based quartet made up of vocalist/lyricist Sarah McTaggart, multi-instrumentalist/producer Michael Panek, drummer/producer Jonathan Garcia, and guitarist/keyboardist Judah McCarthy. The band's first song, "Girls Your Age" popped online in the summer of 2015 announcing Transviolet's arrival. "Girls Your Age" gained instant online traction with Sarah's voice at once recalling the Lana, Lorde, Karen O and Imogen Heap: sultry, measured, assured. To win, comment on this post here.
————————————
Win Tickets ($80): David Cross "Oh Come On" @ Crystal Ballroom | Emmy Award Winner, Grammy Nominee, Comedy (June 30)
Emmy Award winner and Grammy Award nominee David Cross is an inventive performer, writer, and producer on stage and screens both big and small. Named one of the Top 100 Stand-Up Comedians of All Time by Comedy Central, Cross last toured the world with "Make America Great Again!," which took him across the United States, Canada, and Europe.To win, comment on this post here.
————————————
Win Tickets ($86): Grammy Winner Shawn Colvin @ Aladdin Theater | Americana, Pop, Singer / Songwriter (June 30)
"…extraordinary songs, mesmerising guitar playing, and a voice that goes effortlessly from bruise-tender to scar-hard in a matter of minutes…her lyrics are crafted and clever, full of subtlety and polished phrases…With delicious sarcasm and acerbic stories, she held the audience spellbound…her songs are so personal to her that they speak to everyone who listens." -The Guardian To win, comment on this post here.
————————————
Win Tickets ($60): Frank Turner & The Sleeping Souls @ Crystal Ballroom | Be More Kind World Tour 2018, Folk, Punk, Alternative, Country (September 6)
Frank Turner has announced details of his forthcoming seventh studio album entitled Be More Kind available on May 4th via Xtra Mile Recordings/Polydor UK /Interscope Records. The album is available for pre-order HERE and those who pre-order will receive instant downloads of "1933" and the previously released track "There She Is" from the 2017 release Songbook. To win, comment on this post here.
————————————
Note: People who enter our contests are subscribed to our weekly Thursday events newsletter. You can unsubscribe any time. We do not give your email or info to any third party unless needed to collect tickets or prizes when you have won a contest.
————————————
Our Portland Events App for PDX Pipeline is now available for iPhones, Android phones and iPads!
Now, you can have all of the great Portland events from our website in the palm of your hand when you're out on the town.
Download the App for iPhone here
Download the App for Android here
–————————————
—————————————————–