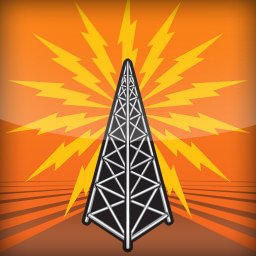 Pipeline is once again giving away many Portland event tickets this weekend including David Cross, Tropitaal, Kathy Griffin & more!

————————————
Win Tickets ($24): Scott Pemberton Band @ The Goodfoot | Guitarist, Funk, Jam Band (June 2)
We are stoked to welcome Scott Pemberton back in the room for his birthday show! Scott was the first musician we booked back in 2001 and over the years and roughly 500 shows here, he became synonymous with dancing at the 'foot. He's been touring hard these last 6 years and his visits to the room rare. Take the opportunity to experience a guitar legend in his natural environment– up close to the crowd and feeding off the dancers' energy! To win, comment on this post here.
————————————
Win Tickets ($50): The Old Church Presents Tom Goss :: Strange & The Familiars | Indie Singer Songwriter (June 2)
Tom Goss is an indie singer-songwriter who mixes tender ballads with folk/pop. A prolific writer and performer, he has released seven albums and played more than a thousand shows across the US, Canada, and Europe to a growing group of dedicated fans. To win, comment on this post here.
————————————
Win Tickets ($36): Hip Chicks Do Wine's 2018 Summer Sangria Party | Taste 4 Wines + Elevated Sangrias, Live Music by Santino Cadiz, Sangria Growlers (June 2)
Join us in Kicking off Summer with a Summer Sangria Party! Tickets include a tasting of 4 wines + tasting of 3 Elevated Sangrias and live music by Santino Cadiz. Sangria is available by the glass and growler as well. To win, comment on this post here.
————————————
Win Tickets ($290+): Fastest Growing Private 100 Companies Gala @ Oregon Convention Center | Portland Business Journal's Biggest Party of the Year, Networking, Nautical Theme (June 7)
Jump on board for this nautical themed extravaganza as we reveal the 100 Fastest Growing Companies in Oregon and celebrate their success! We'll have tasty cocktails at the Sailors Saloon, a full dinner buffet, a little yacht rock to get boots shaking, and a dock winners will walk to accept their awards on stage as we count down the 100 fastest growing private companies. To win, comment on this post here.
————————————
Win Tickets ($50): Calexico @ Revolution Hall | w/ Julia Jacklin, Alternative, Folk, Country (June 7)
The ninth studio album from Calexico, The Thread That Keeps Us is a timely snapshot of the Arizona bred band: a family portrait capturing their stylistic variety and unpredictability while still finding solace in limitless creativity. In bringing the album to life, vocalist/guitarist Joey Burns and drummer John Convertino found a spiritual home in unusual surroundings-not in Arizona, but on the Northern California coast in a home-turned-studio called the Panoramic House. To win, comment on this post here.
————————————
Win Tickets ($70): Paul Reiser @ Aladdin Theater | Comedian, Actor, "Mad About You," "Stranger Things"(June 8)
Comedian, actor, television writer, author, and musician Paul Reiser has spent the last 30+ years acting in Oscar and Emmy award-winning movies and TV shows. He was voted one of Comedy Central's "Top 100 Comedians of All Time." To win, comment on this post here.
————————————
Win Tickets ($40): Live! On Stage: Jonathan Richman Featuring Tommy Larkins on the Drums @ Aladdin Theater | Rock, Folk, New Wave (June 11)
Jonathan Richman has been playing music, recording and touring for most of his life. Jonathan and his drummer Tommy Larkins win fans wherever they play. In the early 1970s, Jonathan formed the noted band The Modern Lovers. Tommy Larkins was in the groups Naked Prey, Giant Sand and other popular bands in Tucson, Arizona.To win, comment on this post here.
————————————
Win Tickets ($35): Tropitaal 5-Year Anniversary: A Desi Latino Soundclash @ The Goodfoot | w/ DJs Anjali & The Incredible Kid (June 9)
Take the sultry vibe of the Latin American Tropics, combine with the rhythm of India ("Taal") and stir into Tropitaal, a Desi/Latin Soundclash where the hottest club sounds from India and Latin America go head to head in an all-night dance-off of epic proportions. To win, comment on this post here.
————————————
Win Tickets: Scandinavian Midsummer Festival @ Oaks Park | Live Entertainment, Beer, Wine, Nordic Cuisine, Lawn Games, Local Makers & More! (June 9)
Scandinavians in traditional dress will greet our thousands of visitors on June 9 for the 90th annual Scandinavian Midsummer Festival. Food and crafts are available all day from local Nordic clubs, vendors, and artists. Two stages of entertainment and a beer garden promise continuous entertainment with live music and dancing, all with a Nordic flair. Awards and honors, including The Scandinavian of the Year Award, will be given on this day, and the Midsummer Pole will be raised with much excitement and pomp, followed by festive dancing and singing!To win, comment on this post here.
————————————
Win Tickets ($40): Live! On Stage: Jonathan Richman Featuring Tommy Larkins on the Drums @ Aladdin Theater | Rock, Folk, New Wave (June 11)
Win Tickets ($50): Justin Townes Earle @ Aladdin Theater | Indie, w/ Lydia Loveless, Classic Country (June 11)
Since launching his recording career a decade ago, Justin Townes Earle has established a reputation as a singular leading light in the Americana music community. With fearless, personally charged lyrical insight and infectious melodic craftsmanship, the young veteran singer-songwriter has built a rich, personally charged body of work.To win, comment on this post here.
————————————
Win Tickets ($198): Oregon Garden BrewCamp | 40 Craft Breweries, 80 Beers & Ciders, Nonstop Bands, Festival Style Camping, Father's Day Weekend & More! (June 11)
The three-day destination festival will feature three days of over 40 Oregon-based breweries pouring over 80 beers, cider and meads; five areas of the Garden for on-site camping for tents, trailers and RVs; home brewing, hop growing and tasting workshops; food, retail and art vendors; and much more. The festival's longtime popular Brewer's Dinner returns and kick starts the event Thursday, June 14 with an exclusive six-course dining and tasting experience at the Oregon Garden Resort, each course featuring a small plate paired with a unique beer from one of six chosen breweries.To win, comment on this post here.
————————————
Win Tickets ($60): ON CINEMA LIVE! @ Revolution Hall | Featuring Tim Heidecker, Gregg Turkington and Special Guests (June 15)
For the first time ever–the hit AdultSwim.com series "On Cinema At The Cinema" takes to the road. This multi-media stage show provides a mega-dose of the movie expertise and colorful disagreements that you've come to expect from hosts Tim Heidecker and Gregg Turkington–plus guest appearances from beloved cast members of the On Cinema/Decker Universe.To win, comment on this post here.
————————————
Win Tickets ($80): Maryhill Winery Summer Concerts Presents Chris Isaak | Rock & Roll (June 16)
And for First Comes The Night — Isaak's stunning first album of new material in six years — this gifted singer-songwriter and bandleader is bringing us a bumper crop of strong and intriguing songs from which to choose. "There was no mission for this album other than to follow the songs," Chris Isaak explains, and in terms of songwriting, the floodgates really opened this time. To win, comment on this post here.
————————————
Win Tickets ($50): Gaylabration @ Crystal Ballroom | Official Saturday Night Charity Dance Party of Portland's 2018 Pride Weekend, Sasha Scarlett, The Perry Twins & More! (June 16)
Join us for the 8th year of Gaylabration. The official Saturday Night Charity Dance Party of Portland Pride Weekend and the party that just keeps growing! We had over 1,300 people last year!To win, comment on this post here.
————————————
Win Tickets ($36): Walk Dad into Portland's Sinful Past on the Shanghaiers, Saloons & Skullduggery Tour | w/ Kick A** Oregon History Historian Doug Kenck-Crispin (June 16)
Join Historian Doug Kenck-Crispin as we visit locations of famous saloons, bars and bordellos, card rooms and gambling dens, some of which are still in operation today! The tour will meet at Floyd's Coffee at 118 SW Couch St. Feel free to arrive early and have a coffee! The tour will "end" outside of Mary's Club, one of Portland's most hallowed strip clubs*. At the conclusion of the tour, you can join Doug inside for an adult beverage! To win, comment on this post here.
————————————
Win Tickets ($71): Kathy Griffin: Laugh Your Head Off World Tour @ Arlene Schnitzer Concert Hall | Award Winning Comedian Shares The Story of That Photo & More! (June 17)
After a year of national scandal and following a sold-out run of stand-up shows and rave reviews around the globe, Kathy Griffin is returning with the much-anticipated North American continuation of her "Laugh Your Head Off" World Tour. Due to popular demand Griffin is adding more shows throughout the United States. Armed with the story of the now infamous and controversial photo (yes…THAT photo), the fiery redheaded, award-winning, American comedian is bringing the story of the photo heard 'round the world and the fallout that followed, along with breaking down everything in the pop-culture landscape from Trump to the Kardashians. To win, comment on this post here.
————————————
Win Tickets ($70): John Butler Trio Crystal Ballroom | Rock, w/ Mama Kin (June 21-22)
The contradictions in John Butler are evident, and, despite his magnificently successful career (with number one albums in Australia and sell-out tours) his is a troubled soul. One of the most successful recording artists Australia has ever produced and a musician whose reputation has begun to rock the waters of both Europe and America, Butler is nevertheless a man on the edge, poised like a beautiful suicide. Where will he go next? Up or down? Despite the tensions within the man and his music the new album makes his future trajectory abundantly clear.
To win tickets to June 21, comment on this post here.
To win tickets to June 22, comment on this post here.
————————————
Win Tickets ($200): Portland Forty Under 40 @ Hilton Hotel | Portland Movers & Shakers, Networking, Inspiration (June 22)
Each year we honor forty young professionals under the age of forty for their outstanding work in their industry and their impact on the community. These are the movers and the shakers who are taking steps to shape the future of the place we call home. Winners will be announced here in April, get your tickets now before it's too late! To win, comment on this post here.
————————————
Win Tickets ($44): Summerland Tour – Featuring Everclear, Marcy Playground, Local H @ Crystal Ballroom | 90s Alt Rock (June 24)
Considering Everclear has written and recorded some truly iconic '90s alt-rock hits, it would be all too easy these days for the band to be a victim of its past successes, relegated to performing as a glorified jukebox, existing to satisfy the nostalgic cravings of Gen Xers everywhere. But singer-guitarist Art Alexakis isn't about to start phoning it in now. To win, comment on this post here.
————————————
Win Tickets ($80): David Cross "Oh Come On" @ Crystal Ballroom | Emmy Award Winner, Grammy Nominee, Comedy (June 30)
Emmy Award winner and Grammy Award nominee David Cross is an inventive performer, writer, and producer on stage and screens both big and small. Named one of the Top 100 Stand-Up Comedians of All Time by Comedy Central, Cross last toured the world with "Make America Great Again!," which took him across the United States, Canada, and Europe.To win, comment on this post here.
————————————
Win Tickets ($60): Frank Turner & The Sleeping Souls @ Crystal Ballroom | Be More Kind World Tour 2018, Folk, Punk, Alternative, Country (September 6)
Frank Turner has announced details of his forthcoming seventh studio album entitled Be More Kind available on May 4th via Xtra Mile Recordings/Polydor UK /Interscope Records. The album is available for pre-order HERE and those who pre-order will receive instant downloads of "1933" and the previously released track "There She Is" from the 2017 release Songbook. To win, comment on this post here.
————————————
Note: People who enter our contests are subscribed to our weekly Thursday events newsletter. You can unsubscribe any time. We do not give your email or info to any third party unless needed to collect tickets or prizes when you have won a contest.
————————————
Our Portland Events App for PDX Pipeline is now available for iPhones, Android phones and iPads!
Now, you can have all of the great Portland events from our website in the palm of your hand when you're out on the town.
Download the App for iPhone here
Download the App for Android here
–————————————
—————————————————–