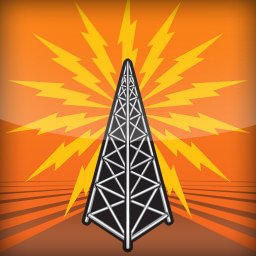 Pipeline is once again giving away many Portland event tickets this weekend including Zoe Keating, Brazilian Night, Kathy Griffin & more!

————————————
Win Tickets: All Star Opera, Alden and the Ambience @ The Goodfoot | 6 Piece Live Hip Hop Collective (May 24)
Based out of Seattle, All Star Opera is a 6 piece live hip hop collective, balancing a diversity of talents and influences. Fronted by two emcees, Sam Osborn aka Oz (MC, Vocals) & Carter Gyasi Gilbert-Bas, aka Flow Carter (MC, Vocals, Trumpet) and backed by a four instrumentalists: Seth McDonald (Keys, Vocals), Will Greenburg (Guitar, Vocals), Tylee Toyoda (Drums) & Keith Gledhill (Bass); All Star Opera is a unique blend of the collective musical influences of each individual member.To win, comment on this post here.
————————————
Win Tickets ($50): The Old Church Presents Brendan James | Folk, Singer Songwriter (May 25)
For those who have followed Brendan James from his 2008 major label debut to his current ranking among today's top troubadours, the journey has been a pretty remarkable one. To win, comment on this post here.
————————————
Win Ticket: Get On Up "MJ vs JT" @ The Senate | Michael Jackson and Justin Timberlake Remixed! (May 26)
TAKIMBA and Friends are teaming up to bring you another edition of "Get on Up" this time TAKIMBA will be remixing and mashing up the music of Michael Jackson and Justin Timberlake over funk soul, hip hop, and house music. He'll be looping and blending up samples, originals, mashups, remixes and rarities along side Prince, P-Funk, Zapp, Marvin, Stevie, James Brown, Ray, and more in the form of Hip-Hop, House, G-funk and Originals. To win, comment on this post here.
————————————
Win Tickets ($20): Brazilian Night @ The Goodfoot | Memorial Day Weekend, Funk, Samba, Soul, w/ DJ Brother Charlie, Bloco Alegria, & Pyatã & The Rhythm (May 26)
Join us for a high energy celebration led by Pyata and The Rhythm. Pyatã & The Rhythm play a variety of Brazilian driven music styles, mixing elements of Reggae, Funk, Rock and World. To win, comment on this post here.
————————————
Win Tickets ($30): Portland Memorial Day Weekend Wine Tasting @ Hip Chicks Do Wine | Experience Wine Country Without The Drive! Live Music, Samples of All Wines (May 26-28)
Memorial Day weekend is one of only 2 weekends a year where we pour ALL of our wines! Admission at the door is $18 and includes wine tasting of 10-12 wines including New Releases, appetizers, live music and a logo glass (non-alcoholic options & discounted admission available for designated drivers). To win, comment on this post here.
————————————
Win Tickets ($20): Skerik @ The Goodfoot | Sax Master, w/ Guitarist Andy Coe, Bassist Damien Erskine & Drummer Tarik Abouzied (May 31)
Sax-master, Skerik, returns with his crack band in tow for another scintillating goodfoot show. Skerik is a founding member of Critters Buggin, Garage a Trois (which has included Stanton Moore, Charlie Hunter, Mike Dillon and Marco Benevento), Crack Sabbath and The Dead Kenny G's. To win, comment on this post here.
————————————
Win Tickets ($100+): Portland Small Business Innovation Awards @ The Nines | See Who & What's Up & Coming, Music, Food, Drinks (May 31)
Join us for music, food and beverages as we celebrate the top small businesses of 2018 and the Start of the Year! Each award winner will host a booth displaying their product or service throughout the room. Attend to learn more about what is coming to market, who is behind the genius game-changing companies and network with elite like-minded individuals! To win, comment on this post here.
————————————
Win Tickets ($90): Grammy Winner Natalia Lafourcade @ Crystal Ballroom | Winner of 10 Latin Grammys, Rock, Jazz, Bossa Nova, Folk (May 31)
Natalia Lafourcade is an innovative singer-­songwriter from Mexico. Her music has roots in Latin America, yet contains elements of rock, jazz, pop, bossa nova and folk, drawing a major following in the Americas and beyond. Her work has been recognized with awards including ten LATIN GRAMMYs and one GRAMMY.To win, comment on this post here.
————————————
Win Tickets ($50): Zoe Keating @ Aladdin Theater | Cellist and Composer, Classical, Rock (May 31)
Cellist and composer Zoë Keating is a one-woman orchestra. She uses a cello and a foot-controlled laptop to record layer upon layer of cello, creating intricate, haunting and compelling music. Zoë is known for both her use of technology – which she uses to sample her cello onstage – and for her DIY approach, releasing her music online without the help of a record label.To win, comment on this post here.
————————————
Win Tickets ($36): Portland Story Theater Presents Urban Tellers @ The Old Church | Real, True Stories of the People of Portland, Season Finale (June 1)
As we close out our 2017-2018 Season, Portland Story Theater considers the power of the stories. The stories told at Urban Tellers® give us a chance to step out of our comfort zones so we might open ourselves up to be vulnerable and present in ways that are crucial to the full expression of our humanity. To win, comment on this post here.
————————————
Win Tickets ($36): Ages and Ages/Vetiver @ Aladdin Theater | Choral Pop, Indie Folk (June 1)
If Ages and Ages' debut album Alright You Restless declared independence from the cynicism and self-consciousness plaguing a generation; and the follow-up Divisionary was an exercise in confronting change, conflict, and loss; Something to Ruin addresses the debris of our collective failures and asks whether we might be better off letting go and starting over.To win, comment on this post here.
————————————
Win Tickets ($36): Portland Storytellers' Guild presents the Sarah Hauser Festival of Stories @ Clinton Street Theatre | Tellers Compete for Spots in Next Season's Schedule (June 1-2)
The Portland Storytellers Guild closes its 2017-18 season on the weekend on June 1-2 with the annual Sarah Hauser Festival of Stories at the Clinton Street Theatre. Friday evening, June 1, six of this season's premier storytellers return with all new material in encore performances. Then, Saturday evening, June 2, one of the highlights of every Guild season — "Storython" — brings 14 tellers to the stage, each with a five-minute story in a juried performance used by the Guild to select performers for the 2018-19 season. To win, comment on this post here.
————————————
Win Tickets ($36): Road To String Summit – World's Finest & Cascade Crescendo @ Aladdin Theater | w/ Band Of Comerados (June 2)
It's been a wild and crazy ride for the fellas in World's Finest, since their modest beginning as an acoustic duo in Portland, OR living rooms in 2011. With a songwriting style rooted in Americana, the band banks on their ability to transcend genres of all kinds. To win, comment on this post here.
————————————
Win Tickets ($120): Corks + Forks @ Castaway | Presented by Classic Wines Auction (June 6)
Corks + Forks, presented by Classic Wines Auction, features 30+ acclaimed Portland chefs and Oregon wineries, sampling the best of the Northwest to benefit five local nonprofit organizations. To win, comment on this post here.
————————————
Win Tickets ($290+): Fastest Growing Private 100 Companies Gala @ Oregon Convention Center | Portland Business Journal's Biggest Party of the Year, Networking, Nautical Theme (June 7)
Jump on board for this nautical themed extravaganza as we reveal the 100 Fastest Growing Companies in Oregon and celebrate their success! We'll have tasty cocktails at the Sailors Saloon, a full dinner buffet, a little yacht rock to get boots shaking, and a dock winners will walk to accept their awards on stage as we count down the 100 fastest growing private companies. To win, comment on this post here.
————————————
Win Tickets ($50): Calexico @ Revolution Hall | w/ Julia Jacklin, Alternative, Folk, Country (June 7)
The ninth studio album from Calexico, The Thread That Keeps Us is a timely snapshot of the Arizona bred band: a family portrait capturing their stylistic variety and unpredictability while still finding solace in limitless creativity. In bringing the album to life, vocalist/guitarist Joey Burns and drummer John Convertino found a spiritual home in unusual surroundings-not in Arizona, but on the Northern California coast in a home-turned-studio called the Panoramic House. To win, comment on this post here.
————————————
Win Tickets ($70): Paul Reiser @ Aladdin Theater | Comedian, Actor, "Mad About You," "Stranger Things"(June 8)
Comedian, actor, television writer, author, and musician Paul Reiser has spent the last 30+ years acting in Oscar and Emmy award-winning movies and TV shows. He was voted one of Comedy Central's "Top 100 Comedians of All Time." To win, comment on this post here.
————————————
Win Tickets ($40): Live! On Stage: Jonathan Richman Featuring Tommy Larkins on the Drums @ Aladdin Theater | Rock, Folk, New Wave (June 11)
Jonathan Richman has been playing music, recording and touring for most of his life. Jonathan and his drummer Tommy Larkins win fans wherever they play. In the early 1970s, Jonathan formed the noted band The Modern Lovers. Tommy Larkins was in the groups Naked Prey, Giant Sand and other popular bands in Tucson, Arizona.To win, comment on this post here.
————————————
Win Tickets ($80): Maryhill Winery Summer Concerts Presents Chris Isaak | Rock & Roll (June 16)
And for First Comes The Night — Isaak's stunning first album of new material in six years — this gifted singer-songwriter and bandleader is bringing us a bumper crop of strong and intriguing songs from which to choose. "There was no mission for this album other than to follow the songs," Chris Isaak explains, and in terms of songwriting, the floodgates really opened this time. To win, comment on this post here.
————————————
Win Tickets ($71): Kathy Griffin: Laugh Your Head Off World Tour @ Arlene Schnitzer Concert Hall | Award Winning Comedian Shares The Story of That Photo & More! (June 17)
After a year of national scandal and following a sold-out run of stand-up shows and rave reviews around the globe, Kathy Griffin is returning with the much-anticipated North American continuation of her "Laugh Your Head Off" World Tour. Due to popular demand Griffin is adding more shows throughout the United States. Armed with the story of the now infamous and controversial photo (yes…THAT photo), the fiery redheaded, award-winning, American comedian is bringing the story of the photo heard 'round the world and the fallout that followed, along with breaking down everything in the pop-culture landscape from Trump to the Kardashians. To win, comment on this post here.
————————————
Win Tickets ($70): John Butler Trio Crystal Ballroom | Rock, w/ Mama Kin (June 21)
The contradictions in John Butler are evident, and, despite his magnificently successful career (with number one albums in Australia and sell-out tours) his is a troubled soul. One of the most successful recording artists Australia has ever produced and a musician whose reputation has begun to rock the waters of both Europe and America, Butler is nevertheless a man on the edge, poised like a beautiful suicide. Where will he go next? Up or down? Despite the tensions within the man and his music the new album makes his future trajectory abundantly clear. To win, comment on this post here.
————————————
Win Tickets ($200): Portland Forty Under 40 @ Hilton Hotel | Portland Movers & Shakers, Networking, Inspiration (June 22)
Each year we honor forty young professionals under the age of forty for their outstanding work in their industry and their impact on the community. These are the movers and the shakers who are taking steps to shape the future of the place we call home. Winners will be announced here in April, get your tickets now before it's too late! To win, comment on this post here.
————————————
Win Tickets ($44): Summerland Tour – Featuring Everclear, Marcy Playground, Local H @ Crystal Ballroom | 90s Alt Rock (June 24)
Considering Everclear has written and recorded some truly iconic '90s alt-rock hits, it would be all too easy these days for the band to be a victim of its past successes, relegated to performing as a glorified jukebox, existing to satisfy the nostalgic cravings of Gen Xers everywhere. But singer-guitarist Art Alexakis isn't about to start phoning it in now. To win, comment on this post here.
————————————
Win Tickets ($80): David Cross "Oh Come On" @ Crystal Ballroom | Emmy Award Winner, Grammy Nominee, Comedy (June 30)
Emmy Award winner and Grammy Award nominee David Cross is an inventive performer, writer, and producer on stage and screens both big and small. Named one of the Top 100 Stand-Up Comedians of All Time by Comedy Central, Cross last toured the world with "Make America Great Again!," which took him across the United States, Canada, and Europe.To win, comment on this post here.
————————————
Note: People who enter our contests are subscribed to our weekly Thursday events newsletter. You can unsubscribe any time. We do not give your email or info to any third party unless needed to collect tickets or prizes when you have won a contest.
————————————
Our Portland Events App for PDX Pipeline is now available for iPhones, Android phones and iPads!
Now, you can have all of the great Portland events from our website in the palm of your hand when you're out on the town.
Download the App for iPhone here
Download the App for Android here
–————————————
—————————————————–