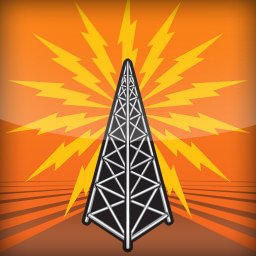 Pipeline is once again giving away many Portland event tickets this weekend including MarchFourth, James Hunter, Kathy Griffin & more!

————————————
Win Tickets: Lost Ox @ The Goodfoot | FREE, Part Whiskey Blues Soul Grass, Two Parts Neo-funk Groove (May 17)
Formed in early 2017, and quickly gaining traction around Portland, Lost Ox is part rapidfire rambling lyrics, part whiskey blues soul grass, two parts neo-funk groove; all with an extra helping of electro-psychedelic heat. The prog-blues-folk quartet bring their own brand of inventive playfulness to performances; weaving dark, murderous yarns in the same stride as delightfully groovy jive numbers, saturated richly with improvisation and interplay. To win, comment on this post here.
————————————
Win Tickets ($20): Object Heavy, Chance Hayden @ The Goodfoot | Progressive-Soul, Rock and R&B (May 18)
Blazing out of the North Coast of California with a diverse assemblage of hypnotic rhythms to spark up any dance floor, Object Heavy delivers a uniquely heavy sound that fuses Progressive-Soul, Rock and R&B in a strikingly fresh way. To win, comment on this post here.
————————————
Win Tickets: Video Dance Attack – 80s and Beyond! @ Lola's Room | MTV Hits, Video Projections, Dancing (May 18)
Portland's longest-running weekly dance party is in Lola's Room on Friday, May 18th! Music videos all night long from Prince to Beyonce, Madonna to Lady Gaga, Bruno Mars to Kool & The Gang, all projected on our giant video screens with a massive sound & light show! To win, comment on this post here.
————————————
Win Tickets ($50): Portland's Prom @ Star Theater | The Prom You Wish You'd Had, Featuring Just People, Chanti Darling & More! (May 19)
Dress to impress, grab a date and join us at the Star Theater on May 19th for the Ninth Annual Portland's Prom! To win, comment on this post here.
————————————
Win Tickets ($50): The Brian Jonestown Massacre @ Crystal Ballroom | w/ Cat Hoch, Rock & Roll (May 22)
Named in tribute to the legendary Rolling Stones guitarist and his influence in introducing Eastern culture and music into the world of Western rock & roll, the Brian Jonestown Massacre formed in San Francisco, CA, in 1990. Some 40 different members passed through the group's ranks over the next half-decade, but their focal point always remained singer/guitarist Anton Newcombe, who along with bassist Matt Hollywood, guitarist Dean Taylor, organist Mara Regal, accordionist Dawn Thomas, drummer Brian Glaze, and "Spokesperson for the Revolution" Joel Gion, recorded the Massacre's 1995 shoegazer-influenced debut LP, 'Methodrone.' To win, comment on this post here.
————————————
Win Tickets ($34): MarchFourth @ Revolution Hall | A Sonic Explosion Delivered by 15 Musicians + Dancers & Aerialists, Jazz, Funk, Rock, Samba, Afro-beat & More! (May 24)
MarchFourth! is an internationally-acclaimed, genre-breaking FORCE in the world of live performance—a sonic explosion delivered by 15 musicians, (plus dancers and aerialists!) who travel the country, year-round, taking audience members from all walks of life on a joy-inducing, booty-shaking, soul-stirring journey that defies categorization. Word on the street: You have to see it to believe it! To win, comment on this post here.
————————————
Win Tickets ($30): Jeff Rosenstock @ Aladdin Theater | w/ Great Grandpa & Dogbreth, Punk Rock, Indie, Ska Punk (May 24)
Jeff Rosenstock was an anxious kid who grew into an anxious adult and has also made a bunch of music along the way with a bunch of bands, most notably Bomb the Music Industry! who apparently pioneered giving shit away for free on the internet – or at least got some of the credit for it. To win, comment on this post here.
————————————
Win Tickets ($90): May Power Breakfast @ The Sentinel Hotel | Featuring Dr. George Brown, CEO, Legacy Health (May 24)
As one of the consummate voices in state and national health care reform, Dr. Brown has been deeply involved in care transformation efforts. He helped create Health Share of Oregon, the state's largest coordinated care collaboration, and became the first chair of the board of directors for Health Share in 2012. To win, comment on this post here.
————————————
Win Tickets ($50): Hal Ketchum, Clarence Bucaro @ Mission Theater | Chart Topping Country Artist (May 25)
Five years ago, Hal Ketchum packed up his guitars and left Nashville, turning his back on a successful, 20+ year career in country music. He'd already sold more than 5 million albums, racking up a half-dozen Top 10 hits – including staples like "Small Town Saturday Night" and "Hearts Are Gonna Roll" – along the way. But Ketchum was exhausted, and his multiple sclerosis, a condition that often left him partially paralyzed, wasn't making matters any easier. He wanted to go home. And that's exactly what the singer/songwriter did, heading back to Texas for some peace, quiet, and serious introversion. To win, comment on this post here.
————————————
Win Tickets ($50): James Hunter @ Aladdin Theater | 2018 Portland Memorial Day Weekend, R&B, Soul, Grammy Nominee (May 26)
James Hunter has certainly paid his dues. Over the span of 30 years, he's worked on the railway, busked in the streets of London, provided backup vocals and guitar for Van Morrison, played clubs and theatres all over the world, written scores of original songs, and recorded some of the most original and honest rhythm & soul albums of the last two decades. To win, comment on this post here.
————————————
Win Tickets ($100+): Portland Small Business Innovation Awards @ The Nines | See Who & What's Up & Coming, Music, Food, Drinks (May 31)
Join us for music, food and beverages as we celebrate the top small businesses of 2018 and the Start of the Year! Each award winner will host a booth displaying their product or service throughout the room. Attend to learn more about what is coming to market, who is behind the genius game-changing companies and network with elite like-minded individuals! To win, comment on this post here.
————————————
Win Tickets ($36): Portland Story Theater Presents Urban Tellers @ The Old Church | Real, True Stories of the People of Portland, Season Finale (June 1)
As we close out our 2017-2018 Season, Portland Story Theater considers the power of the stories. The stories told at Urban Tellers® give us a chance to step out of our comfort zones so we might open ourselves up to be vulnerable and present in ways that are crucial to the full expression of our humanity. To win, comment on this post here.
————————————
Win Tickets ($36): Portland Storytellers' Guild presents the Sarah Hauser Festival of Stories @ Clinton Street Theatre | Tellers Compete for Spots in Next Season's Schedule (June 1-2)
The Portland Storytellers Guild closes its 2017-18 season on the weekend on June 1-2 with the annual Sarah Hauser Festival of Stories at the Clinton Street Theatre. Friday evening, June 1, six of this season's premier storytellers return with all new material in encore performances. Then, Saturday evening, June 2, one of the highlights of every Guild season — "Storython" — brings 14 tellers to the stage, each with a five-minute story in a juried performance used by the Guild to select performers for the 2018-19 season. To win, comment on this post here.
————————————
Win Tickets ($120): Corks + Forks @ Castaway | Presented by Classic Wines Auction (June 6)
Corks + Forks, presented by Classic Wines Auction, features 30+ acclaimed Portland chefs and Oregon wineries, sampling the best of the Northwest to benefit five local nonprofit organizations. To win, comment on this post here.
————————————
Win Tickets ($290+): Fastest Growing Private 100 Companies Gala @ Oregon Convention Center | Portland Business Journal's Biggest Party of the Year, Networking, Nautical Theme (June 7)
Jump on board for this nautical themed extravaganza as we reveal the 100 Fastest Growing Companies in Oregon and celebrate their success! We'll have tasty cocktails at the Sailors Saloon, a full dinner buffet, a little yacht rock to get boots shaking, and a dock winners will walk to accept their awards on stage as we count down the 100 fastest growing private companies. To win, comment on this post here.
————————————
Win Tickets ($80): Maryhill Winery Summer Concerts Presents Chris Isaak | Rock & Roll (June 16)
And for First Comes The Night — Isaak's stunning first album of new material in six years — this gifted singer-songwriter and bandleader is bringing us a bumper crop of strong and intriguing songs from which to choose. "There was no mission for this album other than to follow the songs," Chris Isaak explains, and in terms of songwriting, the floodgates really opened this time. To win, comment on this post here.
————————————
Win Tickets ($102): Maryhill Winery Summer Concerts Presents Michael Franti & Spearhead: Stay Human Tour | Hip Hop, Funk, Reggae Fusion, Folk, Father's Day Weekend (June 17)
Michael Franti is a world-renowned musician, filmmaker, and humanitarian who is recognized as a pioneering force in the music industry. Franti believes in using music as a vehicle for positive change and is revered for his energetic live shows, political activism, worldwide philanthropy efforts and authentic connection to his global fanbase known as the SOULROCKER FAM. To win, comment on this post here.
————————————
Win Tickets ($71): Kathy Griffin: Laugh Your Head Off World Tour @ Arlene Schnitzer Concert Hall | Award Winning Comedian Shares The Story of That Photo & More! (June 17)
After a year of national scandal and following a sold-out run of stand-up shows and rave reviews around the globe, Kathy Griffin is returning with the much-anticipated North American continuation of her "Laugh Your Head Off" World Tour. Due to popular demand Griffin is adding more shows throughout the United States. Armed with the story of the now infamous and controversial photo (yes…THAT photo), the fiery redheaded, award-winning, American comedian is bringing the story of the photo heard 'round the world and the fallout that followed, along with breaking down everything in the pop-culture landscape from Trump to the Kardashians. To win, comment on this post here.
————————————
Win Tickets ($70): John Butler Trio Crystal Ballroom | Rock, w/ Mama Kin (June 21)
The contradictions in John Butler are evident, and, despite his magnificently successful career (with number one albums in Australia and sell-out tours) his is a troubled soul. One of the most successful recording artists Australia has ever produced and a musician whose reputation has begun to rock the waters of both Europe and America, Butler is nevertheless a man on the edge, poised like a beautiful suicide. Where will he go next? Up or down? Despite the tensions within the man and his music the new album makes his future trajectory abundantly clear. To win, comment on this post here.
————————————
Win Tickets ($44): Summerland Tour – Featuring Everclear, Marcy Playground, Local H @ Crystal Ballroom | 90s Alt Rock (June 24)
Considering Everclear has written and recorded some truly iconic '90s alt-rock hits, it would be all too easy these days for the band to be a victim of its past successes, relegated to performing as a glorified jukebox, existing to satisfy the nostalgic cravings of Gen Xers everywhere. But singer-guitarist Art Alexakis isn't about to start phoning it in now. To win, comment on this post here.
————————————
Note: People who enter our contests are subscribed to our weekly Thursday events newsletter. You can unsubscribe any time. We do not give your email or info to any third party unless needed to collect tickets or prizes when you have won a contest.
————————————
Our Portland Events App for PDX Pipeline is now available for iPhones, Android phones and iPads!
Now, you can have all of the great Portland events from our website in the palm of your hand when you're out on the town.
Download the App for iPhone here
Download the App for Android here
–————————————
—————————————————–