From our sponsors: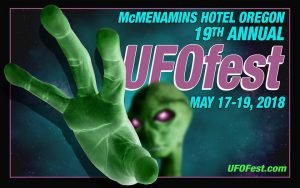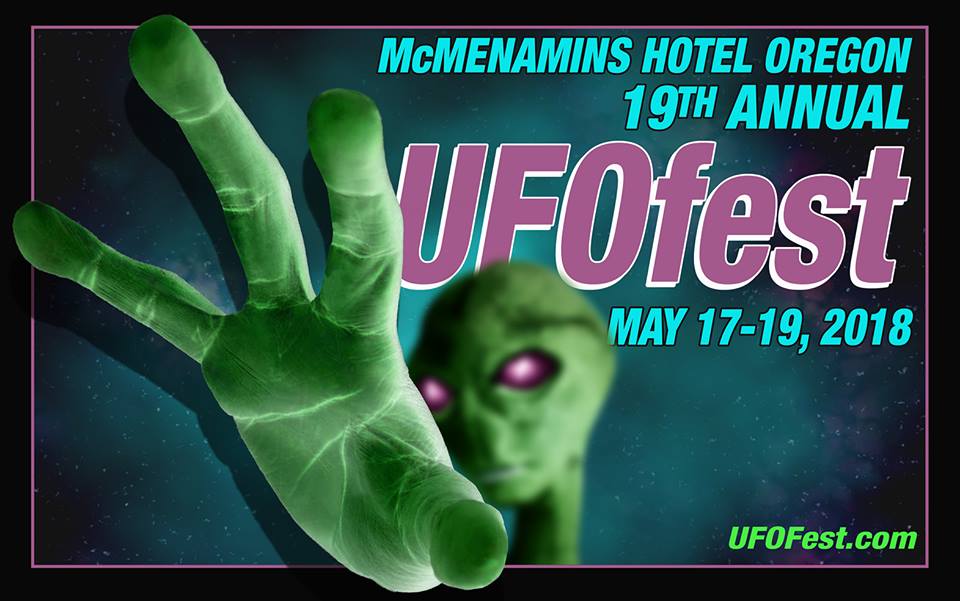 McMenamins UFO Festival
May 17-19, 2018
All Ages
More info: ufofest.com
Hotel Oregon
310 NE Evans St, McMinnville, OR 97128
(503) 472-8427
We're prepping the landing gear for our 19th annual UFO Festival, inviting UFO-curious and fun-seekers alike for multiple days of fun and mind-expanding opportunities!
Our events include: more live music than ever, the always-fun UFO parade, pet costume contest, 5K alien dash, costume ball, a new wine tasting event, a new UFO/alien trivia night, and so much more.
Speakers are: Jeremy Corbell, UFO phenomena researcher and filmmaker, speaking about the government's UFO secrecy and Area 51; Randall Nickerson & Ariel School Eyewitnesses talking about an alien craft encounter; and George Knapp, an award-winning journalist and radio host who will reveal new information about Skinwalker Ranch. Tickets to speakers' events are available now.
Peruse the whole lineup of events and plan on joining in the fun: full schedule.