From our sponsors: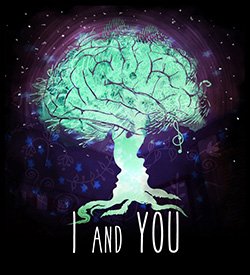 I and You
May 20- June 17, 2018
$50 General, $25 Student
See Ticket Schedule for Multiple Times
More info: artistsrep.org
Morrison Stage
1515 SW Morrison St, Portland, OR 97205
Homebound due to illness, the smart and sarcastic Caroline is suspicious of the sweet and athletic Anthony after being thrown together to work on an English project about Walt Whitman's Song of Myself. As the pair stumbles through the poem, they begin to share secrets and let their guards down…eventually unlocking the mystery that brought them together in the first place. With searing poignancy, I and You tells a funny, tender and surprising story about the strange beauty of finding what's been in front of you all along.
Revelatory Drama
2014 Steinberg American Theatre Critics Association New Play Award
2014 Susan Smith Blackburn Prize
2016 Dramatist Guild Award Winner