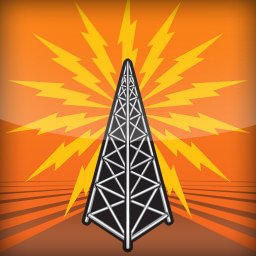 Pipeline is once again giving away many Portland event tickets this weekend including Small Business Innovation Awards, Back Fence PDX, Al Stewart & more!

————————————
Win Tickets ($40): Back Fence PDX and DIVERSA present Super: Women In Tech @ Aladdin Theater | Live, Unscripted Storytelling (May 12)
Women and non-binary folks telling their true, personal stories of navigating a world still heavily dominated by men. ​Women have been relegated to the background in this environment for too long, their brilliant ideas often overlooked or even stolen by their male counterparts – but change is happening right here in Portland, and it's time to hear the funny, poignant, dark, sweet stories of women in tech blasting open new doors and redefining the culture. To win, comment on this post here.
————————————
Win Tickets ($20): Garcia Birthday Band @ The Goodfoot | Grateful Dead Cover Band, Tight Arrangements, Harmonies (May 12)
Garcia Birthday Band (GBB), is a group of veteran musicians interpreting and celebrating the vast repertoire of the late Jerry Garcia and The Grateful Dead. But this isn't a "tribute band!" To win, comment on this post here.
————————————
Win Ticket ($22): Mother's Day Drag Queen Brunch @ Senate Portland | Featuring Sasha Scarlett, Buffet, Celebrity Impersonations, Mimosas, Bloody Marys & More! (May 13)
Portland's Drag Queen Brunch is hosted by Emmy-nominee, Sasha Scarlett, and a rotating cast of world-class female impersonators creating a 75-minute Sunday Brunch event that includes comedy, audience participation, celebrity tributes, laughs and glamour. To win, comment on this post here.
————————————
Win Tickets ($79): Al Stewart – Year of the Cat Tour @ Aladdin Theater | Folk, Rock, The Empty Pockets (May 15)
Stewart came to stardom as part of the legendary British folk revival in the sixties and seventies, and developed his own unique style of combining folk-rock songs with delicately woven tales of the great characters and events from history. To win, comment on this post here.
————————————
Win Tickets ($50): The Weepies – Hideaway 10th Anniversary Tour @ Aladdin Theater | Indie, w/ Mero (May 16)
Singer-songwriters Deb Talan & Steve Tannen began writing together the night they met, and soon formed indie band The Weepies. On the strength of their simple yet insightful songwriting and distinctive harmonies, they quietly sold more than a million records, with over 17 million streams on Spotify, and 20 million views on YouTube. They married and had three children, rarely touring but continuing to release their music, five records over seven years. To win, comment on this post here.
————————————
Win Tickets ($260): Portland CFO of the Year Awards @ The Nines | Honoring Those Financial Pros in Oregon & SW Washington w/ Strong Record of Innovation (May 17)
The CFO of an organization is a vital and often overlooked position in creating business success. This award honors those financial professionals in Oregon and SW Washington with a strong record of innovation in their fields, outstanding performance in their businesses and a clear track record of meaningful community involvement. Meet the honorees for the Portland Business Journal's 2018 CFO of the Year Awards and Join over 500 regional executives in a gathering to recognize and celebrate 15 financial officers at the annual Portland Business Journals CFO of the Year Awards luncheon. To win, comment on this post here.
————————————
Win Tickets ($30): Whoopee! A Sex-Positive Variety Show @ Bossanova Ballroom | Burlesque, Comedy, Fire Dancing, Raffle & More! (May 17)
Whoopee! returns to The Bossanova Ballroom in May with a sexy line up and a theme of Thirsty Thursday! Performers will be bringing acts to the stage to get you hot, bothered, and thirsty – in the best way possible. To win, comment on this post here.
————————————
Win Tickets ($40): Poor Man's Whiskey – Special Tribute to The Band @ Aladdin Theater | High Octane Old Time/Bluegrass Blend of Blues/Jam Rock, + Will West & The Friendly Strangers (May 18)
Poor Man's Whiskey is an American band originating in the San Francisco Bay Area rooted around the songwriting talents of Josh Brough and Jason Beard (whom met in 1993 at the University of California, Santa Barbara). Poor Man's Whiskey's live show and sound is blend of high octane old time/bluegrass music (often done on traditional acoustic instruments of banjo, guitar, and mandolin) and a more psychedelic blues/jam rock style that call upon their earlier influences such as Pink Floyd, The Allman Brothers Band, and the Grateful Dead. To win, comment on this post here.
————————————
Win Tickets ($50): Portland Cello Project @ Revolution Hall | Classical, Jazz, Pop, Metal, w/ Maiah Wynne & Farnell Newton (May 18)
Portland Cello Project are performing a show of infinite variety one night only at Revolution Hall. From classical to Jazz, pop to metal, transcendent to raucous, the group will be presenting a full evening of what has become their signature, genre-bending style of performance. Expect everything from Bach to Coltrane to Radiohead, including guest collaborations with a diverse assortment of songwriters and instrumentalists. To win, comment on this post here.
————————————
Win Tickets ($50): Portland's Prom @ Star Theater | The Prom You Wish You'd Had, Featuring Just People, Chanti Darling & More! (May 19)
Dress to impress, grab a date and join us at the Star Theater on May 19th for the Ninth Annual Portland's Prom! To win, comment on this post here.
————————————
Win Tickets ($40): Tyrone Wells @ Aladdin Theater | w/ Gabe Dixon, Rock, Pop, Soul, Acoustic (May 20)
Tyrone Wells still sort of chuckles to himself when he thinks about the fact that making music is his "job." He has been at this "job" for well over a decade, and is just now beginning to shake off the discomfort and stress of the days when he had a real job (TJ Maxx – lead of the ladies department in Spokane, WA). As far as jobs go, Tyrone feels like he has won the lottery (in regards to his present "job"). To win, comment on this post here.
————————————
Win Tickets ($50): The Brian Jonestown Massacre @ Crystal Ballroom | w/ Cat Hoch, Rock & Roll (May 22)
Named in tribute to the legendary Rolling Stones guitarist and his influence in introducing Eastern culture and music into the world of Western rock & roll, the Brian Jonestown Massacre formed in San Francisco, CA, in 1990. Some 40 different members passed through the group's ranks over the next half-decade, but their focal point always remained singer/guitarist Anton Newcombe, who along with bassist Matt Hollywood, guitarist Dean Taylor, organist Mara Regal, accordionist Dawn Thomas, drummer Brian Glaze, and "Spokesperson for the Revolution" Joel Gion, recorded the Massacre's 1995 shoegazer-influenced debut LP, 'Methodrone.' To win, comment on this post here.
————————————
Win Tickets ($50): Hal Ketchum, Clarence Bucaro @ Mission Theater | Chart Topping Country Artist (May 25)
Five years ago, Hal Ketchum packed up his guitars and left Nashville, turning his back on a successful, 20+ year career in country music. He'd already sold more than 5 million albums, racking up a half-dozen Top 10 hits – including staples like "Small Town Saturday Night" and "Hearts Are Gonna Roll" – along the way. But Ketchum was exhausted, and his multiple sclerosis, a condition that often left him partially paralyzed, wasn't making matters any easier. He wanted to go home. And that's exactly what the singer/songwriter did, heading back to Texas for some peace, quiet, and serious introversion. To win, comment on this post here.
————————————
Win Tickets ($100+): Portland Small Business Innovation Awards @ The Nines | See Who & What's Up & Coming, Music, Food, Drinks (May 31)
Join us for music, food and beverages as we celebrate the top small businesses of 2018 and the Start of the Year! Each award winner will host a booth displaying their product or service throughout the room. Attend to learn more about what is coming to market, who is behind the genius game-changing companies and network with elite like-minded individuals! To win, comment on this post here.
————————————
Win Tickets ($36): Portland Storytellers' Guild presents the Sarah Hauser Festival of Stories @ Clinton Street Theatre | Tellers Compete for Spots in Next Season's Schedule (June 1-2)
The Portland Storytellers Guild closes its 2017-18 season on the weekend on June 1-2 with the annual Sarah Hauser Festival of Stories at the Clinton Street Theatre. Friday evening, June 1, six of this season's premier storytellers return with all new material in encore performances. Then, Saturday evening, June 2, one of the highlights of every Guild season — "Storython" — brings 14 tellers to the stage, each with a five-minute story in a juried performance used by the Guild to select performers for the 2018-19 season. To win, comment on this post here.
————————————
Win Tickets ($290+): Fastest Growing Private 100 Companies Gala @ Oregon Convention Center | Portland Business Journal's Biggest Party of the Year, Networking, Nautical Theme (June 7)
Jump on board for this nautical themed extravaganza as we reveal the 100 Fastest Growing Companies in Oregon and celebrate their success! We'll have tasty cocktails at the Sailors Saloon, a full dinner buffet, a little yacht rock to get boots shaking, and a dock winners will walk to accept their awards on stage as we count down the 100 fastest growing private companies. To win, comment on this post here.
————————————
Win Tickets ($80): Maryhill Winery Summer Concerts Presents Chris Isaak | Rock & Roll (June 16)
And for First Comes The Night — Isaak's stunning first album of new material in six years — this gifted singer-songwriter and bandleader is bringing us a bumper crop of strong and intriguing songs from which to choose. "There was no mission for this album other than to follow the songs," Chris Isaak explains, and in terms of songwriting, the floodgates really opened this time. To win, comment on this post here.
————————————
Win Tickets ($102): Maryhill Winery Summer Concerts Presents Michael Franti & Spearhead: Stay Human Tour | Hip Hop, Funk, Reggae Fusion, Folk, Father's Day Weekend (June 17)
Michael Franti is a world-renowned musician, filmmaker, and humanitarian who is recognized as a pioneering force in the music industry. Franti believes in using music as a vehicle for positive change and is revered for his energetic live shows, political activism, worldwide philanthropy efforts and authentic connection to his global fanbase known as the SOULROCKER FAM. To win, comment on this post here.
————————————
Win Tickets ($71): Kathy Griffin: Laugh Your Head Off World Tour @ Arlene Schnitzer Concert Hall | Award Winning Comedian Shares The Story of That Photo & More! (June 17)
After a year of national scandal and following a sold-out run of stand-up shows and rave reviews around the globe, Kathy Griffin is returning with the much-anticipated North American continuation of her "Laugh Your Head Off" World Tour. Due to popular demand Griffin is adding more shows throughout the United States. Armed with the story of the now infamous and controversial photo (yes…THAT photo), the fiery redheaded, award-winning, American comedian is bringing the story of the photo heard 'round the world and the fallout that followed, along with breaking down everything in the pop-culture landscape from Trump to the Kardashians. To win, comment on this post here.
————————————
Win Tickets ($70): John Butler Trio Crystal Ballroom | Rock, w/ Mama Kin (June 21)
The contradictions in John Butler are evident, and, despite his magnificently successful career (with number one albums in Australia and sell-out tours) his is a troubled soul. One of the most successful recording artists Australia has ever produced and a musician whose reputation has begun to rock the waters of both Europe and America, Butler is nevertheless a man on the edge, poised like a beautiful suicide. Where will he go next? Up or down? Despite the tensions within the man and his music the new album makes his future trajectory abundantly clear. To win, comment on this post here.
————————————
Win Tickets ($44): Summerland Tour – Featuring Everclear, Marcy Playground, Local H @ Crystal Ballroom | 90s Alt Rock (June 24)
Considering Everclear has written and recorded some truly iconic '90s alt-rock hits, it would be all too easy these days for the band to be a victim of its past successes, relegated to performing as a glorified jukebox, existing to satisfy the nostalgic cravings of Gen Xers everywhere. But singer-guitarist Art Alexakis isn't about to start phoning it in now. To win, comment on this post here.
————————————
Win Tickets ($56): Dear Sugars Summer Party with special guests @ Revolution Hall | Cheryl Strayed and Steve Almond (June 30)
Dear Sugars (New York Times advice columnists and podcast hosts) CHERYL STRAYED and STEVE ALMOND (Plus special guests) take off their sunglasses so you can look them right in the eye, answer your mail and take on questions from the live audience. Musical Guests Wonderly To win, comment on this post here.
————————————
Note: People who enter our contests are subscribed to our weekly Thursday events newsletter. You can unsubscribe any time. We do not give your email or info to any third party unless needed to collect tickets or prizes when you have won a contest.
————————————
Our Portland Events App for PDX Pipeline is now available for iPhones, Android phones and iPads!
Now, you can have all of the great Portland events from our website in the palm of your hand when you're out on the town.
Download the App for iPhone here
Download the App for Android here
–————————————
—————————————————–