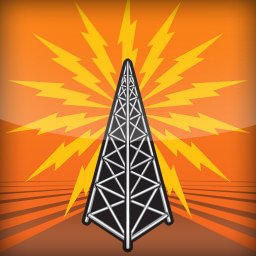 Pipeline is once again giving away many Portland event tickets this weekend including Small Business Innovation Awards, Back Fence PDX, Dave Attell & Jeff Ross & more!

————————————
Win Tickets: Video Dance Attack: '80s VS '00s @ Crystal Ballroom | MTV Hits, Video Projections, Dancing (May 4)p
Portland's longest-running weekly dance party is in the Crystal Ballroom on Friday, May 4th! We'll be putting two decades head to head for the ultimate dance party: '80s vs '00s! Will Prince, Michael, Madonna and George win over Beyonce, Lady gaga, JT & Usher? Music videos all night long from both eras! Plus the famous Crystal Ballroom bouncy floor, killer light show, amazing sound & giant video screens to amplify the Video Dance Attack experience! To win, comment on this post here.
————————————
Win Tickets: Cinco Celebration Get On Up w/ Takimba & Friends @ The Goodfoot | Funk, Mashups & Remixes (May 5)
TAKIMBA and Friends are teaming up to bring you another edition of "Get on Up" this time TAKIMBA will be remixing and mashing up the music of 5 masters of funk mixed with some latin flavor for Cinco De Mayo To win, comment on this post here.
————————————
Win Tickets ($30): Pairings that Pop! Wine and Popcorn Pairing @ Hip Chicks Do Wine | Featuring Popcorn Cove, Specialty Flavored Popcorn, Wine Discounts (May 5-6)
We're partnering with Vancouver-based company Popcorn Cove for a fun event. The pairing consists of 4-5 wines each paired with a specialty flavored popcorn. Cheese and Charcuterie plates available for something to nosh on. Plus all attendees get 10% off of bottles of wine to take home. To win, comment on this post here.
————————————
Win Tickets ($110): Stephen Stills & Judy Collins @ Revolution Hall | Rock, Folk, Blues, Country (May 7)
50 years ago, singer-songwriter Stephen Still met singer-songwriter Judy Collins, known for her piercing ocean blue eyes. Their tumultuous love affair would later be immortalized by Stills with his composition "Suite: Judy Blue Eyes," performed by Crosby, Stills & Nash on their landmark debut. Both artists would go gone to shape modern music with visionary approaches, but Stills and Collins' short fiery union remains a transformative era for the two artists. To win, comment on this post here.
————————————
Win Tickets ($50): Happy Hour: Party for Primates @ Oregon Zoo | Meet the Keepers, Lawn Games, Photo Ops, Drinks (May 9)
At the May 9 event, attendees will learn from the keepers who care for orangutans and chimpanzees about how the animals and their habitats are under threat, and find out what simple actions humans can take to help them. To win, comment on this post here.
————————————
Win Tickets ($40): Horse Feathers @ Revolution Hall | Indie Folk Band, w/ Dead Horses (May 11)
Horse Feathers feels like a secret you don't really want to share. Over twelve years and five albums, a passionate fan base has experienced this band as a precious commodity that they want to keep close to their hearts. One reason for this can be found in lead singer Justin Ringle's distinctive voice, at once vulnerable and piercing, and in the quality of the music: gorgeous, lush string arrangements surrounding stark, visceral lyrics whose bite makes a piquant juxtaposition to the surrounding beauty. To win, comment on this post here.
————————————
Win Tickets ($50): Bag&Baggage Productions presents Blithe Spirit @ The Vault Theater | Brilliant Comedy of Manners (May 11-27)
Bag&Baggage Productions, Hillsboro's only professional theatre company, brings Noel Coward's brilliant, witty comedy of manners, Blithe Spirit, to life at The Vault Theater in May of 2018. Starring B&B's entire Resident Acting Company, and directed by B&B Founder Scott Palmer, Blithe Spirit is considered Noel Coward's masterpiece of wit and wickedness. To win, comment on this post here.
————————————
Win Tickets ($40): Back Fence PDX and DIVERSA present Super: Women In Tech @ Aladdin Theater | Live, Unscripted Storytelling (May 12)
Women and non-binary folks telling their true, personal stories of navigating a world still heavily dominated by men. ​Women have been relegated to the background in this environment for too long, their brilliant ideas often overlooked or even stolen by their male counterparts – but change is happening right here in Portland, and it's time to hear the funny, poignant, dark, sweet stories of women in tech blasting open new doors and redefining the culture. To win, comment on this post here.
————————————
Win Tickets ($70): As The Crow Flies @ Crystal Ballroom | Featuring Chris Robinson, Marcus King, Audley Freed, Andy Hess, Adam McDougal, Tony Leon (May 13)
Chris Robinson has songs he wants to sing. As frontman for The Black Crowes – one of the most prolific and celebrated rock 'n' roll bands of its generation-he co-wrote classics like "Jealous Again," "Remedy," "She Talks To Angels," "Twice As Hard" and "Sometimes Salvation." With a desire to breathe new life into this storied repertoire, Robinson has gathered five musicians whose musical journeys intertwine with The Black Crowes legacy, including guitarists Marcus King and Audley Freed, keyboardist Adam MacDougall, bassist Andy Hess and drummer Tony Leone. To win, comment on this post here.
————————————
Win Tickets ($100): Portland Mother's Day Brunch @ Oregon Zoo | Reservations, Omelets, Herbed Pimento Cheese Grits & More! (May 13)
Moms generally love the idea of being served breakfast by the family on Mother's Day, but wouldn't it be even better to have someone else whip up some delicious food (and clean up afterward)? Why not spend her special day at the Oregon Zoo, where your feast will help fund the zoo's core mission of creating a better future for wildlife? To win, comment on this post here.
————————————
Win Tickets ($79): Al Stewart – Year of the Cat Tour @ Aladdin Theater | Folk, Rock, The Empty Pockets (May 15)
Stewart came to stardom as part of the legendary British folk revival in the sixties and seventies, and developed his own unique style of combining folk-rock songs with delicately woven tales of the great characters and events from history. To win, comment on this post here.
————————————
Win Tickets ($260): Portland CFO of the Year Awards @ The Nines | Honoring Those Financial Pros in Oregon & SW Washington w/ Strong Record of Innovation (May 17)
The CFO of an organization is a vital and often overlooked position in creating business success. This award honors those financial professionals in Oregon and SW Washington with a strong record of innovation in their fields, outstanding performance in their businesses and a clear track record of meaningful community involvement. Meet the honorees for the Portland Business Journal's 2018 CFO of the Year Awards and Join over 500 regional executives in a gathering to recognize and celebrate 15 financial officers at the annual Portland Business Journals CFO of the Year Awards luncheon. To win, comment on this post here.
————————————
Win Tickets ($90): Dave Attell & Jeff Ross: Bumping Mics @ Revolution Hall | "25 Funniest People in America by Entertainment Weekly Magazine," "The Roastmaster General" (May 19)
Dave Attell was named one of the 25 Funniest People in America by Entertainment Weekly Magazine. His caustic wit, rapid-fire delivery and his choice of material that can best be described as "very adult" has earned him the reputation as a "comic's comic." But if you ask Attell, hed say, "Im just trying to get some laughs and sell some drinks."
To win tickets to the Early Show, comment on this post here.
To win tickets to the Late Show, comment on this post here.
————————————
Win Tickets ($50): Hal Ketchum, Clarence Bucaro @ Mission Theater | Chart Topping Country Artist (May 25)
Five years ago, Hal Ketchum packed up his guitars and left Nashville, turning his back on a successful, 20+ year career in country music. He'd already sold more than 5 million albums, racking up a half-dozen Top 10 hits – including staples like "Small Town Saturday Night" and "Hearts Are Gonna Roll" – along the way. But Ketchum was exhausted, and his multiple sclerosis, a condition that often left him partially paralyzed, wasn't making matters any easier. He wanted to go home. And that's exactly what the singer/songwriter did, heading back to Texas for some peace, quiet, and serious introversion. To win, comment on this post here.
————————————
Win Tickets ($100+): Portland Small Business Innovation Awards @ The Nines | See Who & What's Up & Coming, Music, Food, Drinks (May 31)
Join us for music, food and beverages as we celebrate the top small businesses of 2018 and the Start of the Year! Each award winner will host a booth displaying their product or service throughout the room. Attend to learn more about what is coming to market, who is behind the genius game-changing companies and network with elite like-minded individuals! To win, comment on this post here.
————————————
Win Tickets ($36): Portland Storytellers' Guild presents the Sarah Hauser Festival of Stories @ Clinton Street Theatre | Tellers Compete for Spots in Next Season's Schedule (June 1-2)
The Portland Storytellers Guild closes its 2017-18 season on the weekend on June 1-2 with the annual Sarah Hauser Festival of Stories at the Clinton Street Theatre. Friday evening, June 1, six of this season's premier storytellers return with all new material in encore performances. Then, Saturday evening, June 2, one of the highlights of every Guild season — "Storython" — brings 14 tellers to the stage, each with a five-minute story in a juried performance used by the Guild to select performers for the 2018-19 season. To win, comment on this post here.
————————————
Win Tickets ($102): Maryhill Winery Summer Concerts Presents Michael Franti & Spearhead: Stay Human Tour | Hip Hop, Funk, Reggae Fusion, Folk, Father's Day Weekend (June 17)
Michael Franti is a world-renowned musician, filmmaker, and humanitarian who is recognized as a pioneering force in the music industry. Franti believes in using music as a vehicle for positive change and is revered for his energetic live shows, political activism, worldwide philanthropy efforts and authentic connection to his global fanbase known as the SOULROCKER FAM. To win, comment on this post here.
————————————
Win Tickets ($71): Kathy Griffin: Laugh Your Head Off World Tour @ Arlene Schnitzer Concert Hall | Award Winning Comedian Shares The Story of That Photo & More! (June 17)
After a year of national scandal and following a sold-out run of stand-up shows and rave reviews around the globe, Kathy Griffin is returning with the much-anticipated North American continuation of her "Laugh Your Head Off" World Tour. Due to popular demand Griffin is adding more shows throughout the United States. Armed with the story of the now infamous and controversial photo (yes…THAT photo), the fiery redheaded, award-winning, American comedian is bringing the story of the photo heard 'round the world and the fallout that followed, along with breaking down everything in the pop-culture landscape from Trump to the Kardashians. To win, comment on this post here.
————————————
Win Tickets ($70): John Butler Trio Crystal Ballroom | Rock, w/ Mama Kin (June 21)
The contradictions in John Butler are evident, and, despite his magnificently successful career (with number one albums in Australia and sell-out tours) his is a troubled soul. One of the most successful recording artists Australia has ever produced and a musician whose reputation has begun to rock the waters of both Europe and America, Butler is nevertheless a man on the edge, poised like a beautiful suicide. Where will he go next? Up or down? Despite the tensions within the man and his music the new album makes his future trajectory abundantly clear. To win, comment on this post here.
————————————
Win Tickets ($56): Dear Sugars Summer Party with special guests @ Revolution Hall | Cheryl Strayed and Steve Almond (June 30)
Dear Sugars (New York Times advice columnists and podcast hosts) CHERYL STRAYED and STEVE ALMOND (Plus special guests) take off their sunglasses so you can look them right in the eye, answer your mail and take on questions from the live audience. Musical Guests Wonderly To win, comment on this post here.
————————————
Note: People who enter our contests are subscribed to our weekly Thursday events newsletter. You can unsubscribe any time. We do not give your email or info to any third party unless needed to collect tickets or prizes when you have won a contest.
————————————
Our Portland Events App for PDX Pipeline is now available for iPhones, Android phones and iPads!
Now, you can have all of the great Portland events from our website in the palm of your hand when you're out on the town.
Download the App for iPhone here
Download the App for Android here
–————————————
—————————————————–