From our sponsors: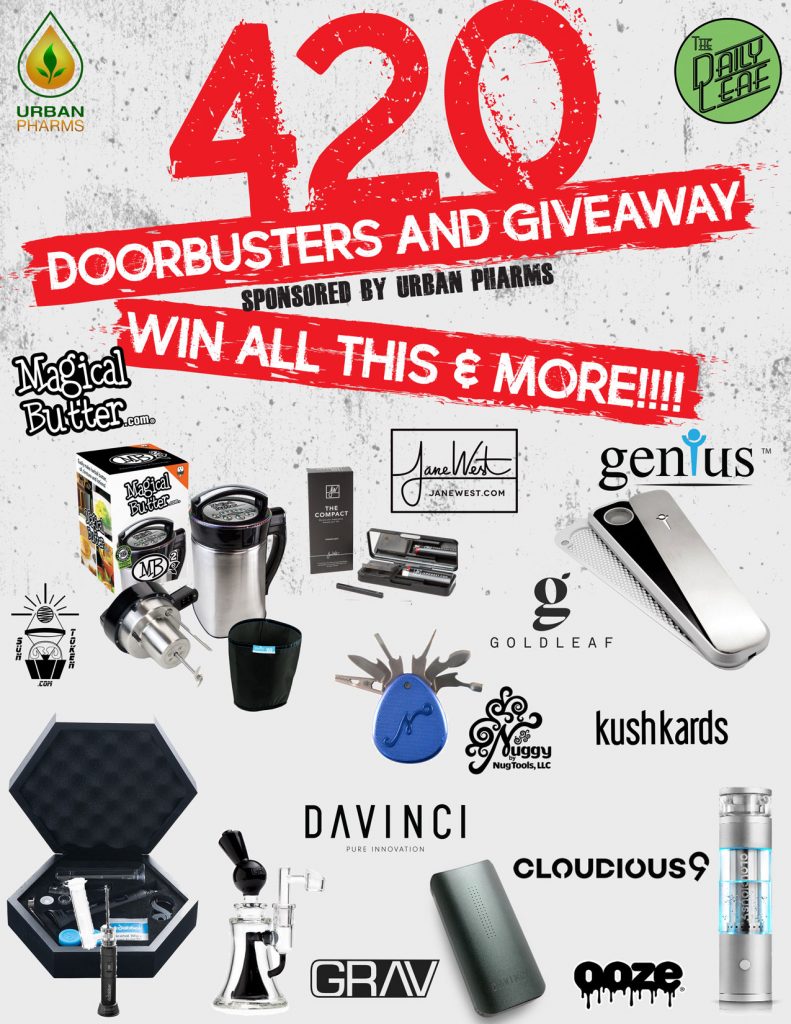 Daily Leaf presents Portland 420 Urban Pharms Special
April 20, 2018
Limited Quantities Available! $40
More info: dailyleafdeals.com/420-giveaway
This Portland 420 we are bringing back Urban Pharms. Once a crowd favorite, they are back and better than ever. Fully licensed and running at full capacity, Urban Pharms makes some of the best flower and oil on the market. We are going to be releasing two strains Blue Dream and Snowland and they will be sold in 1/4oz increments. We will also be offering their best selling Co2 Cartridges offered at a full gram. This package will be sold at $40 and offered in limited quantities at 20 locations, see map HERE.
420 Doorbusters & Giveaway
Our giveaway this year has items that were hand selected to not only give you quality items, but give you a huge variety. We have everything from a butter maker to high end glass to get you high on your favorite holiday. Portland 420 has always been special to us and Urban Pharms has definitely made this one special. You can enter once and we will select a winner on 4/20 to make sure you have your items in time to smoke out your friends.