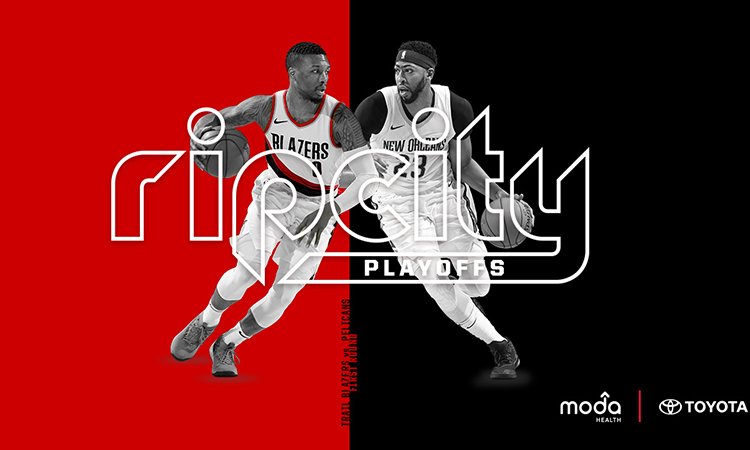 The Portland Trail Blazers have taken the third seed in the West and face The BROW and the New Orleans Pelicans starting this Saturday, April 14th! Below are places to watch in Portland including food & drink specials.
—————————–
Where To Watch 2018 Trail Blazers Playoffs Games in Portland: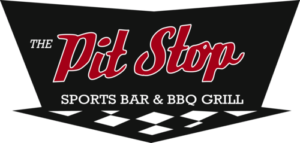 The Pit Stop (10245 SW Canyon Rd Beaverton) (503) 643-4758 | More Info: pitstopbbqgrill.com
Sports fans, you've definitely come to the right place! We have 25 flat screen TV's and we subscribe to most sports viewing packages. Our staff is happy to help you find your favorite game.
The Pit Stop has been designed to offer the very best in casual dining, sports entertainment, Oregon Lottery and Karaoke. We are famous for our slow smoked BBQ meats, which we meticulously prepare using our own dry rubs and brining recipes. Compliment your meal with our House made BBQ Sauces and garlic fries.
Pit Stop Specials: Crown Royal Cocktails $5 and a rotating Draft special $3.50 during all games
———————————————

On Deck Sports Bar & Grill Pearl District, 910 NW 14th Ave, Portland, OR, (503) 227-7020 | More info: ondecksportsbar.com
On Deck Sports Bar has all major-sports TV packages shown on over 25 high definition televisions, including a 68 inch plasma TV; along with great food, drinks and staff. It's no surprise we're the destination for those who like to get close to the action! On Deck Sports Bar & Grill has the largest outdoor patio in Portland's Pearl District, which makes us the hottest place to hang out!
On Deck Specials: Crown Royal & Crown Royal Flavor Cocktails – $7, Widmer Pints $5, and Azuñia Tequila "Blazin Sunset" Cocktails $6 during all Blazer games.
———————————————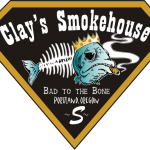 Clay's Smokehouse
2865 SE Division Street, Portland, Oregon 503-327-8534 | More info: clayssmokehouse.com/
Get down to Clay's Smokehouse and grab a seat at the bar to catch the Blazer game! BBQ and basketball sounds like the perfect pairing!
Clay's Smokehouse is back on Division Street in a bigger location with more room for doing they we love to do, which is serving the best bbq the northwest has to offer. BBQ offerings include spare ribs, smoked chicken, brisket and some of the best spicy smoked buffalo wings on the planet. They also serve house smoked oysters, salmon and catfish. They also have amazing dinner sized salads and some vegetarian options. They can accommodate groups of up to ten people in the dining room.
———————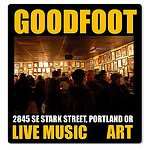 The Goodfoot Lounge (SE 29th & Stark) | (503) 239-9292 |
More info: thegoodfoot.com

We're going to have the Trailblazers game on our large HD projection screen upstairs!
Happy Hour runs from 5 to 9pm with fantastic food & drink specials ($2 off pitchers of craft beer, $1 off infused cocktails and $5 food specials).

———————
OP Wurst, 3384 SE Division St | (503) 384-2259 | More info: opwurst.com

There's no better way to cheer on the Blazer's than with a drink and a dog! Come join us at OP Wurst and show your Portland Pride. We play every Blazer game on our projector screen and offer game-day specials!
Part homage to the authentic American hot dog of yore, part no-holds-barred frankfurter test kitchen, OP Wurst is helmed by longtime Olympia Provisions frankfurter mastermind, Victor Deras, who has created a vast a varied menu of signature franks designed to satisfy every possible craving—from a pastrami-pile Reuben Dog to a gravy-drenched Poutine Dog. But he doesn't stop there, the menu features a classic Italian Grinder Sandwich, a burger and so much more.
Our bar features 12 rotating taps from local breweries as well a great wine selection and delicious cocktails. Whether you are just coming for a drink or a meal with friends, we've got you covered.
Game Day Specials: Rip City Ripper $6, Cocktail and Beer specials, Glass of Rose $5, Get a free basket of fries with any purchase of a premium pitcher of beer.
———————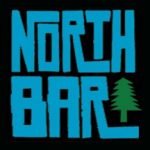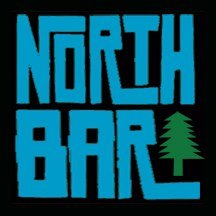 North Bar, 5008 SE Division St. | (503)546-9973 | More Info: northbarpdx.com
Support the Blazers @ North Bar. Enjoy local beers, fresh cocktails made with house infusions or a glass of wine. There's also darts, pool, pinball and outdoor seating for those sunny afternoons.
Happy Hour every day from 3-6 p.m. Enjoy $4 Micros, $3 Wells & $2 Hamm's. Outside food is always welcome.
———————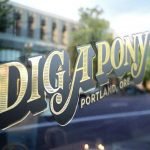 Dig a Pony, 736 SE Grand Ave, Portland, OR 97214 | More info: digaponyportland.com
We're showing all of the Blazers playoff games on the projector with the sound on + serving up food & drink specials!
Dig A Pony is a warm and welcoming bar in the heart of Portland, Oregon. Putting a fresh take on an old space, we have one of the largest bar tops in town, DJs playing records every night, and an enticing and varied food and drink menu. Providing an inviting and friendly place for meeting old friends and making new ones.
———————————————-
2018 Portland Trail Blazers Playoffs Schedule
Game 1: New Orleans @ Portland; Saturday, April 14; Moda Center; 7:30 p.m. PDT
Game 2: New Orleans @ Portland; Tuesday, April 17; Moda Center; 7:30 p.m. PDT
Game 3: Portland @ New Orleans; Thursday, April 19; Smoothie King Center; 6 p.m. PDT
Game 4: Portland @ New Orleans; Saturday, April 21; Smoothie King Center; 2 p.m. PDT
Game 5: New Orleans @ Portland (if necessary); Tuesday, April 24; Moda Center; TBD
Game 6: Portland @ New Orleans (if necessary); Thursday, April 26; Smoothie King Center; TBD
Game 7: New Orleans @ Portland (if necessary); Saturday, April 28; Moda Center; TBD
———————————————
Our Portland Events App for PDX Pipeline is now available for iPhones, Android phones and iPads!
Now, you can have all of the great Portland events from our website in the palm of your hand when you're out on the town.
–————————
———————————————