From our sponsors: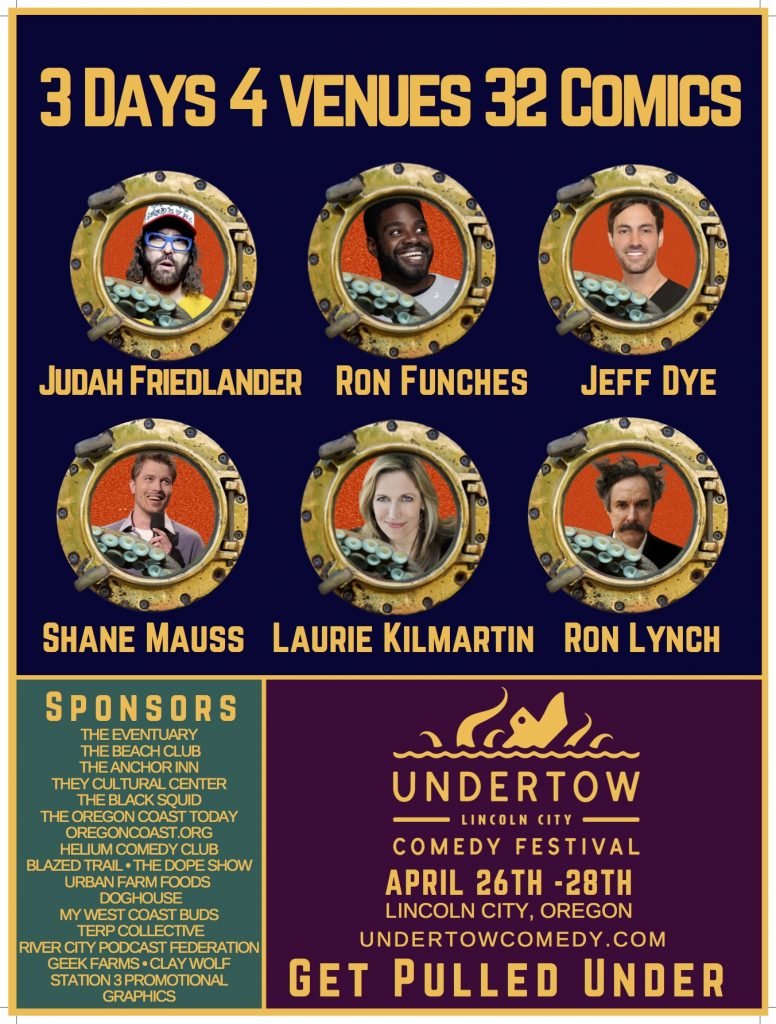 The Undertow Comedy Festival
April 26-28, 2018
Use Code pdxpipeline for $10 off unlimited use Tickets at undertowcomedy.com
Lincoln City, Oregon Gets Its First Comedy Festival!
Two native Oregonian comedians are bringing laughs and business this Spring to a delightful beach town on the Oregon Coast just 99 miles from Portland.  These two funny ladies are producing The Undertow Comedy Festival. A gut-busting good time, Undertow Comedy Festival features 32 comics from all over the country, in 4 historic venues,  April 26th, 27th and 28th, 2018. Extraordinarily talented comedians from all over the country will invade Lincoln City armed only with their best material.  Festival passes on sale now at undertowcomedy.com!
Ron Funches – Headliner
TV: Bob's Burgers, Adventure Time, Curb Your Enthusiasm, Black•ish, New Girl, Transparent, Powerless, and Undateable. Conan, The Tonight Show, @midnight, Chopped, Cupcake Wars.
Film: Get Hard, Trolls
Writing: The Eric Andre Show, Kroll Show
Featured Comedians:

Venues
The Eventuary
560 SW Fleet Ave
Lincoln City, OR
The Beach Club
2020 NE 22nd St
Lincoln City, OR
The Cultural Center
540 NE HWY 101
Lincoln City, OR
Black Squid Beerhouse
3001 SW Hwy 101
Lincoln City, OR 97367