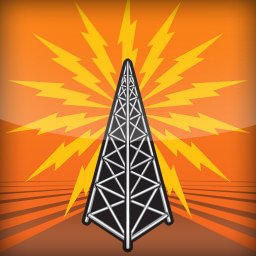 Pipeline is once again giving away many Portland event tickets this weekend including Drag Queen Brunch, Brazilian Night, New Found Glory & more!

————————————
Win Tickets: Motown Night w/ Soul Stew @ The Goodfoot | Featuring DJ Aquaman, Brad Vachal and The Soul Mechanic (March 23)
Portland's longest running DJ Dance Night, Soul Stew delivers deep & delicious cuts of funk, soul, disco & break beats on vinyl 45s. DJ Aquaman (aka Eric Hedford, former member of The Dandy Warhols and 2014 Oregon Music Hall Of Fame Inductee) joins forces with DJ Brad Vachal and The Soul Mechanic to bring you Soul Stew. To win, comment on this post here.
————————————
Win Tickets ($20): Brazilian Night at The Goodfoot | Funk, Samba, Soul, w/ DJ Brother Charlie, Bloco Alegria, & Pyatã & The Rhythm (March 24)
Brazilian night is back at the goodfoot! Pyata and the Rhythm host an evening celebrating the music and dance of one of the world's great musical countries! Bloco Alegria joins them with their energetic Rio de Janeiro Carnaval-style samba and batucada, while DJ Brother Charlie spins samba, soul, funk and rare-groove vinyl. Pyata and crew end the night with a set of Brazilian funk, reggae and rock. To win, comment on this post here.
————————————
Win Tickets ($40): Drag Queen Brunch @ Night Light Lounge | Featuring Sasha Scarlett, Buffet, Celebrity Impersonations, Mimosas, Bloody Marys & More! (March 25)
Emmy-nominated Sasha Scarlett and a cast of local and traveling drag queens create a 75-minute entertainment event that includes production numbers involving the entire cast, celebrity tributes and impersonations (stars ranging from Beyoncé and Katy Perry to Cher and Madonna). The show also features outrageous comedy, audience participation, dance and spectacular, over-the-top costumes, jewelry and hair. To win, comment on this post here.
————————————
Win Tickets ($40): Mount Eerie @ Revolution Hall | w/ Black Belt Eagle Scout, Indie Rock, Folk, Experimental, Electronic (March 29)
Phil Elverum's evolution as a songwriter has hinged on a balance of boundlessness and intimacy. As Mount Eerie, and prior to 2004 as The Microphones, he has pioneered a distinct form of existential music that feels entirely homegrown. To win, comment on this post here.
————————————
Win Tickets ($36): Easter Weekend Walking Tour of Portland's Sinful Past: Shanghaiers, Saloons and Skullduggery | w/ Kick A** Oregon History Historian Doug Kenck-Crispin (March 31)
Join Historian Doug Kenck-Crispin as we visit locations of famous saloons, bars and bordellos, card rooms and gambling dens, some of which are still in operation today! The tour will "end" outside of Mary's Club, one of Portland's most hallowed strip clubs*. At the conclusion of the tour, you can join Doug inside for an adult beverage! To win, comment on this post here.
————————————
Win Tickets ($90): From the Buena Vista Social Club Omara Portuondo @ Revolution Hall | Cuban Singer & Dancer (April 4)
"With our music we Cubans have exported more dreams and pleasures than with our tobacco, more sweetness and energy than with all our sugar. Afro-Cuban music is fire, savour and smoke; it is syrup, charm and relief. It is like sonorous rum, which brings people together and makes them treat each other as equals. It brings the senses to dynamic life." – Fernando Ortiz To win, comment on this post here.
————————————
Win Tickets ($300): Portland Women of Influence Awards @ Hilton Hotel Grand Ballroom | Honoring The Region's Most Influential Business Women (April 5)
The Portland Business Journal is proud to announce the 15th annual Women of Influence awards program. This award is designed to honor the region's most influential business women from every industry and profession. These are women who have made a difference in their communities, blazed a trail for the rest of us and are leaving a mark on the Pacific Northwest community. To win, comment on this post here.
————————————
Win Tickets ($80): Grammy Winner Jonathan Davis @ Crystal Ballroom | Korn Frontman (April 6)
Music heightens the senses, conjures catharsis, and unlocks other levels of consciousness. Just ask Korn frontman Jonathan Davis. Throughout his storied career, he's unleashed his demons night after night on stage, sharing an escape with audiences of millions. However, Davis does something that he's never done before on his 2018 solo debut. To win, comment on this post here.
————————————
Win Tickets ($36): Portland Story Theater presents Urban Tellers Immigrant and Refugee Edition @ The Old Church | Featuring Real, True Stories From Portland (April 6)
Albert Einstein knew what he was talking about when he said "all that is valuable in human society depends upon the opportunity for development accorded the individual." That's exactly what we're doing at Portland Story Theater: giving individuals an opportunity to develop as people, to tell their stories and to be heard. The stories that people tell at Portland Story Theater's Urban Tellers® are personal narratives shaped by the truth of the present moment. To win, comment on this post here.
————————————
Win Tickets ($60): An evening with Amanda Palmer @ Crystal Ballroom | w/ Jason Webley, Alternative, Punk Cabaret (April 7)
Provocative, irreverent, controversial and wildly creative, Amanda Palmer is a fearless singer, songwriter, playwright, blogger and an audaciously expressive pianist who simultaneously embraces – and explodes – traditional frameworks of music, theater and art. To win, comment on this post here.
————————————
Win Tickets ($60): Hannibal Buress @ Keller Auditorium | Comedy, Netflix Comedy Camisado (April 15)
Hannibal Buress is a wildly popular comedian, writer and actor who is a favorite of fans and critics on big and small screens alike. With his first national theatre standup comedy tour sold out and The New York Times lauding him as one of the most "supremely gifted and respected" comics around, Hannibal is emerging as a comedy superstar. To win, comment on this post here.
————————————
Win Tickets ($50): The Brian Jonestown Massacre @ Crystal Ballroom | w/ Cat Hoch, Rock & Roll (May 22)
Named in tribute to the legendary Rolling Stones guitarist and his influence in introducing Eastern culture and music into the world of Western rock & roll, the Brian Jonestown Massacre formed in San Francisco, CA, in 1990. To win, comment on this post here.
————————————
Win Tickets ($80): EELS @ Crystal Ballroom | Indie Rock (June 1)
We could do the usual record company "bio" about this new record, but, seriously…who gives a fuck? The world is a mess. This is just music. Music by someone who tends to believe that change starts in your own backyard. I'm just optimistic enough to believe that kind of thing can still help people. To win, comment on this post here.
————————————
Win Tickets ($54): New Found Glory @ Crystal Ballroom | w/ Bayside, The Movielife, Pop Punk (June 12)
New Found Glory is a pop punk band originally from South Florida. Formed in 1997 and consisting of Jordan Pundik as lead vocalist, Chad Gilbert on guitar, Ian Grushka on bass, and Cyrus Bolooki on drums, New Found Glory has sold millions of records and played thousands of shows all over the world. To win, comment on this post here.
————————————
Win Tickets ($70): Kathleen Madigan: Boxed Wine & Bigfoot @ Aladdin Theater | Comedy, Netflix, Late Night Shows (October 5)
For 28 years, comedian Kathleen Madigan has been touring 250 nights on the road and squeezing in hour-long filmed specials and performances on every late night show ever made. Her most recent special "Bothering Jesus" is her fifth hour long standup special and will be her third special to be available on Netflix. To win, comment on this post here.
————————————
Note: People who enter our contests are subscribed to our weekly Thursday events newsletter. You can unsubscribe any time. We do not give your email or info to any third party unless needed to collect tickets or prizes when you have won a contest.
————————————
Our Portland Events App for PDX Pipeline is now available for iPhones, Android phones and iPads!
Now, you can have all of the great Portland events from our website in the palm of your hand when you're out on the town.
Download the App for iPhone here
Download the App for Android here
–————————————
—————————————————–