From our sponsors: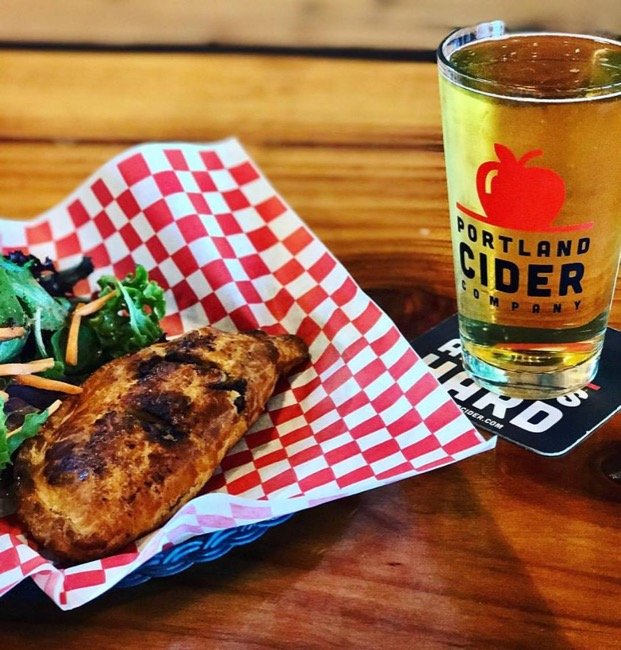 Pint & Pie Hump Day Special
Every Wednesday
More info: portlandcider.com
Portland Cider House
3638 SE Hawthorne Blvd, Portland, OR 97214
$10 for a pint of Kinda Dry & an English pastie
About Portland Cider Company
We started the Portland Cider Company in 2012 with the intent of marrying English cider traditions with the innovative Northwest micro-brewing culture. Lynda hails from Somerset county of England, the traditional cider making region, and Jeff is a native Oregonian.
It all started from a desire to make the clean, dry cider Lynda grew to love in England, and Jeff yearned to find here. The first batches began in our guest room closet, 5 gallons at a time, made to quench our own thirst. We then introduced it to our friends and family, most never having drank cider before, and discovered we were on to something when our popularity soared and those small batches went fast! That cider is what became our signature and bestselling "Kinda Dry."
Now 4 years on, we continue to devote the same passion for 5000 gallon batches as we did for those first 5 gallon ones. Only now we don't worry about running out of what we love! We hope you won't run out of it either!