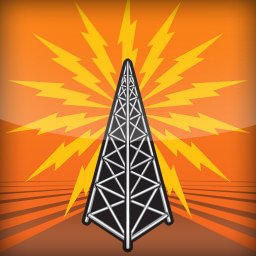 Pipeline is once again giving away many Portland event tickets this weekend including Drag Queen Brunch, Yonder Mountain String Band, Y&T & more!

————————————
Win Tickets ($50): Y&T @ Aladdin Theater | Hard Rock, Heavy Metal (March 16)
Before Mötley Crüe, before RATT, even before there was a Metallica, Y&T was slogging away in sweaty rock clubs around America. When the band formed in the early 1970s, little did they know they would set the standard for hard rock bands that trailed. Many of the biggest acts of the '80s became popular opening for headliners Y&T—and cut their teeth on the band, as evidenced by the Y&T mentions in tell-all books by acts such as Metallica and Mötley Crüe. To win, comment on this post here.
————————————
Win Tickets ($59): Umphrey's McGee @ Crystal Ballroom | Rock, w/ The Russ Liquid Test (March 17)
After 18-plus years of performing more than 100 concerts annually, releasing nine studio albums and selling more than 4.2 million tracks online, Umphrey's McGee might be forgiven if they chose to rest on their laurels. But then that wouldn't be consistent with the work ethic demonstrated by the band, which consistently attempts to raise the bar, setting and achieving new goals since forming on the Notre Dame campus in South Bend, Indiana, in 1997. To win, comment on this post here.
————————————
Win Tickets ($36): Walking Tour of Portland's Sinful Past: Shanghaiers, Saloons and Skullduggery | St. Patrick's Day Weekend w/ Kick A** Oregon History Historian Doug Kenck-Crispin (March 17)
Join Historian Doug Kenck-Crispin as we visit locations of famous saloons, bars and bordellos, card rooms and gambling dens, some of which are still in operation today! The tour will "end" outside of Mary's Club, one of Portland's most hallowed strip clubs*. At the conclusion of the tour, you can join Doug inside for an adult beverage! To win, comment on this post here.
————————————
Win Tickets ($79): Carl Palmer's ELP Legacy – Emerson Lake & Palmer Lives On @ Aladdin Theater | Progressive Rock, Art Rock, Symphonic Rock (March 17)
Carl Palmer is a drummers drummer. A consummate professional, a brilliant technician and a dynamic showman, he has thrilled listeners and audiences alike for nearly four decades with some of music's most memorable bands including Atomic Rooster, The CrazyWorld Of Arthur Brown, Asia and Emerson, Lake & Palmer. Along the way his dexterity, speed and mastery of the drums, combined with his infectious stage personality, have secured for him a respected place in history as one of Rock and Roll's greatest drummers. To win, comment on this post here.
————————————
Win Tickets ($20): Garcia Birthday Band @ The Goodfoot | Grateful Dead Cover Band, Tight Arrangements, Harmonies (March 17)
Garcia Birthday Band (GBB), is a group of veteran musicians interpreting and celebrating the vast repertoire of the late Jerry Garcia and The Grateful Dead. But this isn't a "tribute band!" To win, comment on this post here.
————————————
Win Tickets ($40): Drag Queen Brunch @ Night Light Lounge | Featuring Sasha Scarlett, Buffet, Celebrity Impersonations, Mimosas, Bloody Marys & More! (March 18)
Emmy-nominated Sasha Scarlett and a cast of local and traveling drag queens create a 75-minute entertainment event that includes production numbers involving the entire cast, celebrity tributes and impersonations (stars ranging from Beyoncé and Katy Perry to Cher and Madonna). The show also features outrageous comedy, audience participation, dance and spectacular, over-the-top costumes, jewelry and hair. To win, comment on this post here.
————————————
Win Tickets ($30): Whoopee! A Sex-Positive Variety Show @ Bossanova Ballroom | A Celebration of Cannabis, Burlesque, Comedy, Fire Dancing & More! (March 18)
Whoopee! returns to the Bossanova Ballroom in March with a fantastic lineup of unique performers. This month's theme is a celebration of cannabis, sex, and body-positivity that you won't want to miss! To win, comment on this post here.
————————————
Win Tickets ($44): Joanne Shaw Taylor @ Aladdin Theater | Blues, Rock (March 19)
Joanne Shaw Taylor has established herself as the UK's number one star of the blues-rock world. The girl with the big voice from the Black Country has toured extensively around the world, released critically acclaimed albums and gained a global fan base as well as having the honor of playing alongside some of her musical idols. To win, comment on this post here.
————————————
Win Tickets ($70): Martin Sexton @ Aladdin Theater | Folk & Rock, w/ Brady Goss (March 18)
In 2018 American singer-songwriter Martin Sexton extends touring in support of his ninth studio release Mixtape of the Open Road. The Wall Street Journal and CMT premiered tracks from the album that since garnered much critical acclaim. "Outstanding taste in songwriting as well as a soul-marinated voice." -Rollingstone To win, comment on this post here.
————————————
Win Tickets ($60): Brett Dennen: "Let's Tour" @ Aladdin Theater | Folk, w/ Dean Lewis (March 21)
Singer-songwriter Brett Dennen is a contemplative introvert by nature, an adventurer by soul, and the great communicator by effect. As someone whose endeavors include a mountain town ski "Lift" series advancing environmental activism in the winter, a beach "Vacationer" series supporting local environment preservation in the summer, and a venture developing wine Rosés, Dennen has found a niche way of incorporating his love of music and the outdoors into his live tours. Dennen is based in Northern California. To win, comment on this post here.
————————————
Win Tickets ($90): March Power Breakfast @ Sentinel Hotel | w/ Voodoo Doughnut CEO Chris Schultz (March 22)
Who doesn't love doughnuts? Especially the magical Voodoo Doughnuts founded right here in our Oregon home. A few months after it took a big shot of private equity to fuel a national expansion, Voodoo Doughnut appointed their new CEO, Chris Schultz, to take the helm. Chris, who most recently served as the senior vice president MOD Pizza, has taken on the role of CEO for Portland's quirkiest doughnut company. He'll be joining us the morning of March 22nd at the Power Breakfast to tell the full story. To win, comment on this post here.
————————————
Win Tickets ($40): Rhett Miller @ Aladdin Theater | Lead Singer of The Old 97s, w/ Matthew Ryan (March 22)
Lead singer of The Old 97's Rhett Miller will be releasing his new solo album, The Traveler, on May 19th 2015. The album features the instrumentation of Black Prairie (membs. Of The Decemberists), Peter Buck and Scott McCaughey (membs. Of REM) and is Rhett's seventh solo effort. To win, comment on this post here.
————————————
Win Tickets ($64): Experience Theatre Project presents Agatha Christie's The Mousetrap | An Immersive Mystery Experience, Limited to 35 Viewers Per Show (March 23)
The longest running play in history gets an amazing twist by ETP's founding Artistic Director Alisa Stewart by immersing the audience within the setting of the play. Audience members become visitors of Monkswell Manor House, sitting only inches from the action in the Great Hall of the old manor. The Cady Building is Experience Theatre Project's first indoor immersive production, and Stewart could not be more excited about moving from the noisy, outdoor Beaverton Round to an indoor space. To win, comment on this post here.
————————————
Win Tickets ($70): An Evening with Leftover Salmon & Keller Williams @ Revolution Hall | Polyethnic Cajun Slamgrass (March 23)
For the past quarter-century, Colorado's Leftover Salmon has established itself as one of the great purveyors of Americana music, digging deep into the well that supplies its influences; rock 'n' roll, folk, bluegrass, Cajun, soul, zydeco, jazz and blues. During their twenty-five plus years as a band they have headlined shows and festivals from coast to coast, released nine albums, and maintained a vibrant, relevant and influential voice in the music world. To win, comment on this post here.
————————————
Win Tickets ($34): Galactic Winter Tour 2018 @ Crystal Ballroom | Jazz Funk, New Orleans R&B (March 24)
It's been more than 20 years since Ben Ellman, Robert Mercurio, Stanton Moore, Jeff Raines and Rich Vogel began exploring the seemingly limitless musical possibilities born out of their work together as Galactic. Since then, the seminal New Orleans band has consistently pushed artistic boundaries on the road and in the studio, approaching their music with open ears and drawing inspiration as much from the sounds bubbling up from their city's streets as they do from each other. To win, comment on this post here.
————————————
Win Tickets ($300): Portland Women of Influence Awards @ Hilton Hotel Grand Ballroom | Honoring The Region's Most Influential Business Women (April 5)
The Portland Business Journal is proud to announce the 15th annual Women of Influence awards program. This award is designed to honor the region's most influential business women from every industry and profession. These are women who have made a difference in their communities, blazed a trail for the rest of us and are leaving a mark on the Pacific Northwest community. To win, comment on this post here.
————————————
Win Tickets ($80): Grammy Winner Jonathan Davis @ Crystal Ballroom | Korn Frontman (April 6)
Music heightens the senses, conjures catharsis, and unlocks other levels of consciousness. Just ask Korn frontman Jonathan Davis. Throughout his storied career, he's unleashed his demons night after night on stage, sharing an escape with audiences of millions. However, Davis does something that he's never done before on his 2018 solo debut. To win, comment on this post here.
————————————
Win Tickets ($60): An evening with Amanda Palmer @ Crystal Ballroom | w/ Jason Webley, Alternative, Punk Cabaret (April 7)
Provocative, irreverent, controversial and wildly creative, Amanda Palmer is a fearless singer, songwriter, playwright, blogger and an audaciously expressive pianist who simultaneously embraces – and explodes – traditional frameworks of music, theater and art. To win, comment on this post here.
————————————
Win Tickets ($60): Hannibal Buress @ Keller Auditorium | Comedy, Netflix Comedy Camisado (April 15)
Hannibal Buress is a wildly popular comedian, writer and actor who is a favorite of fans and critics on big and small screens alike. With his first national theatre standup comedy tour sold out and The New York Times lauding him as one of the most "supremely gifted and respected" comics around, Hannibal is emerging as a comedy superstar. To win, comment on this post here.
————————————
Win Tickets ($50): The Brian Jonestown Massacre @ Crystal Ballroom | w/ Cat Hoch, Rock & Roll (May 22)
Named in tribute to the legendary Rolling Stones guitarist and his influence in introducing Eastern culture and music into the world of Western rock & roll, the Brian Jonestown Massacre formed in San Francisco, CA, in 1990. To win, comment on this post here.
————————————
Win Tickets ($80): EELS @ Crystal Ballroom | Indie Rock (June 1)
We could do the usual record company "bio" about this new record, but, seriously…who gives a fuck? The world is a mess. This is just music. Music by someone who tends to believe that change starts in your own backyard. I'm just optimistic enough to believe that kind of thing can still help people. To win, comment on this post here.
————————————
Win Tickets ($70): Kathleen Madigan: Boxed Wine & Bigfoot @ Aladdin Theater | Comedy, Netflix, Late Night Shows (October 5)
For 28 years, comedian Kathleen Madigan has been touring 250 nights on the road and squeezing in hour-long filmed specials and performances on every late night show ever made. Her most recent special "Bothering Jesus" is her fifth hour long standup special and will be her third special to be available on Netflix. To win, comment on this post here.
————————————
Note: People who enter our contests are subscribed to our weekly Thursday events newsletter. You can unsubscribe any time. We do not give your email or info to any third party unless needed to collect tickets or prizes when you have won a contest.
————————————
Our Portland Events App for PDX Pipeline is now available for iPhones, Android phones and iPads!
Now, you can have all of the great Portland events from our website in the palm of your hand when you're out on the town.
Download the App for iPhone here
Download the App for Android here
–————————————
—————————————————–