From our sponsors: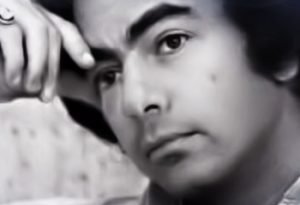 Tony's Neil Diamond Experience
March 24, 2018
Show 8 PM, Dinner 6:45 PM | GA Starts at $30, Dinner $65-$75 | 21+
More info: tonystarlight.com
Tony Starlight Showroom
1125 SE Madison St, Suite 103G
Portland, OR 97214
(503) 517-8584
A multimedia live music tribute to the anointed one
Tony shall Neil before you! Along with a six-piece band, Tony performs a loving tribute to Neil Diamond with equal parts heart and laughter. Musically the performance is spot on, in fact Tony Starlight sounds so much like Diamond, that fans have remarked, "it's eerie!" But what makes this show special are the laughs.
Whether it's monologues about the lifestyle of a living legend and the burdens of carrying around such enormous talent, or challenging the audience to perform better, or an all-new take on "You Don't Bring me Flowers", no other Diamond tribute is this much fun. And we guarantee it's the only tribute with simulated figure skating! Here's the kicker: Even people who don't like Neil Diamond, like this show! You know what you call people who don't like Neil Diamond, don't ya? LIARS!
Tony Starlight: Vocals and Acoustic Guitar
Bo Ayars: Keyboard
Craig Bidondo: Pianist
Toby Reuter-Harrah: Drums
Dennis Caiazza: Bass
Barbara Ayars: Vocals
Nick O'Donnell: Electric Guitar
Sean Chiles: Lighting
Aaron Berryman: Sound and video
Tickets
Tickets to all shows sold in advance. Walk-ups day of show may be available. Call (503) 517-8584 for tickets after 4 pm on day of show.
Premier Dinner & Show $75 (private table closer to stage)
Standard Dinner & Show $65
General Admission Reserved $30 (Bar stool seating closer to stage, small plate menu available, $10 minimum)
General Admission Show Only $30 (Bar stool & bench seating, small plate menu available, $10 minimum)
Ticketing Fees: $5 per ticket for Premier and Standard Dinner & Show; $3.50 per ticket for General Admission.