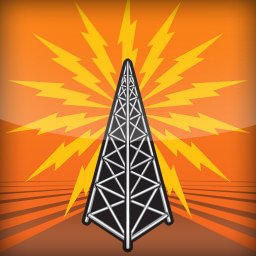 Pipeline is once again giving away many Portland event tickets this weekend including Drag Queen Brunch, Luck of the Irish, Back Fence PDX & more!

————————————
Win Tickets: The Jauntee @ The Goodfoot | Live Improvisation, Funk, Jazz, Rock, Bluegrass, Psychedelic & More! (March 1)
Averaging over one hundred shows a year — The Jauntee has quickly made a name for themselves in the New England music scene. Hailing from Boston, they've solidified a dedicated following in the Northeast, playing most staple venues in the area (ie. Paradise Rock Club, Nectar's, The Spot Underground, Stone Church). To win, comment on this post here.
————————————
Win Tickets: First Friday Superjam w/ DJ Magneto & Friends @ The Goodfoot | Funk, Soul, Disco, Hiphop, Dance Party (March 2)
First Friday Superjam means funk, soul, disco & hip hop with DJ Magneto and Friends. Come and join the dance party! To win, comment on this post here.
————————————
Win Tickets ($35): Tropitaal A Desi-Latino Soundclash @ The Goodfoot | w/ Host and Resident DJ Anjali and Special Guest DJ Black Daria (March 3)
Take the sultry vibe of the Latin American Tropics, combine with the rhythm of India ("Taal") and stir into Tropitaal, a Desi/Latin Soundclash where the hottest club sounds from India and Latin America go head to head in an all-night dance-off of epic proportions. To win, comment on this post here.
————————————
Win Tickets ($20): Back Fence PDX Main Stage @ Aladdin Theater | Celebrating the 10th Season of Live Storytelling, No Lies, No Notes, No Memorization (March 2)
Back Fence PDX is celebrating our 10th anniversary of live storytelling, and we've got some big surprises in store for the season ahead! The first MAINSTAGE show is on Saturday, March 3rd at the Aladdin Theater, and features true, never-been-told stories based on the theme TRANSPLANTS. We're bringing back four crowd favorites, and three newcomers to tell stories about moving, life transitions, finding yourself somewhere you don't belong, and, of course, organ transplants. To win, comment on this post here.
————————————
Win Tickets ($34): Portland Cookie and Wine Pairing @ Hip Chicks Do Wine | 5 Wines Paired w/ Cookies (March 2-4)
March 2nd – 4th is our 3rd Annual Cookie and Wine Pairing. We'll be pairing 5 wines with 4 delicious Cookies for only $15 in advance or $17 at the door. We have also added a limited pairing of everyone favorite Coconut Caramel Chocolate Cookie with a sample of our Port-style Tempranillo for an additional $5. To win, comment on this post here.
————————————
Win Tickets ($40): Drag Queen Brunch @ Night Light Lounge | Featuring Sasha Scarlett, Buffet, Celebrity Impersonations, Mimosas, Bloody Marys & More! (March 4)
Emmy-nominated Sasha Scarlett and a cast of local and traveling drag queens create a 75-minute entertainment event that includes production numbers involving the entire cast, celebrity tributes and impersonations (stars ranging from Beyoncé and Katy Perry to Cher and Madonna). The show also features outrageous comedy, audience participation, dance and spectacular, over-the-top costumes, jewelry and hair. To win, comment on this post here.
————————————
Win Tickets ($70): An Evening with David Rawlings @ Roseland Theater | Bluegrass, Americana, Folk (March 9)
Acclaimed songwriter and guitarist David Rawlings will release his freshly pressed third album, Poor David's Almanack, on August 11th via Acony Records. For Poor David's Almanack, Rawlings leaves the Dave Rawlings Machine moniker behind and serves up a wry mixture of acoustic and electric music rich in ageless American vernacular. To win, comment on this post here.
————————————
Win Tickets ($36): Portland Story Theater Presents Luck of the Irish @ The Old Church | Portland 2018 St. Patrick's Day Celebration, Music, Stories & Limericks (March 10)
Get your St. Paddy's groove on in true Irish fashion with Portland Story Theater's show Luck of the Irish. There will be plenty of music and stories with a sprinkle of real Irish for good measure. Fueled by the legacy of Irish legend, luck, and love, this evening promises to be an uplifting good time for all. To win, comment on this post here.
————————————
Win Tickets ($40): Miz Kitty's Parlour Vaudeville Show @ Mission Theater | Juggling, Dance, Music, Comedy, Thrills, Surprises, Early Spring Extravaganza! (March 10)
Join Miz Kitty at Mission Theater on March 10 for the Early Spring Extravaganza as they continue their festive 16th Season! Cozy up with Portland's finest and join us for an evening of Music, Comedy, Dance, Piratey Fun & Door Prizes!! To win, comment on this post here.
————————————
Win Tickets ($70): Squirrel Nut Zippers @ Aladdin Theater | American Jazz, Swing Revival (March 11)
2016 marks the 20th anniversary of the Squirrel Nut Zippers most celebrated and commercially successful album Hot. Originally released in the summer of 1996, Hot was the follow up to the band's critically acclaimed debut The Inevitable. By this time the group had already established a substantial live following across the country thanks to early support from NPR, college radio and non-commercial stations. Hot wound up selling over 1.3 million copies. To win, comment on this post here.
————————————
Win Tickets ($66): Baker's Dozen Coffee-Beer & Doughnut Fest @ Ecliptic Brewing | 13 Coffee Beers, 13 Doughnut Makers (March 11)
The 4th Annual Baker's Dozen is Portland's, and the world's, only coffee beer and doughnut festival. It features three things Portland does best: beer, coffee, and doughnuts. Portland is home to several dozen craft breweries and independent roasters so the marriage of the two made in hoppy, caffeinated heaven. Those results then pair hedonistically with doughnuts. Mix'n'match; no single coffee beer is designed to complement any particular doughnut. Last year the event sold out in advance and tickets are limited to 500 (to ensure attendees can sample everything). To win, comment on this post here.
————————————
Win Tickets ($36): Walking Tour of Portland's Sinful Past: Shanghaiers, Saloons and Skullduggery | St. Patrick's Day Weekend w/ Kick A** Oregon History Historian Doug Kenck-Crispin (March 17)
Join Historian Doug Kenck-Crispin as we visit locations of famous saloons, bars and bordellos, card rooms and gambling dens, some of which are still in operation today! The tour will "end" outside of Mary's Club, one of Portland's most hallowed strip clubs*. At the conclusion of the tour, you can join Doug inside for an adult beverage! To win, comment on this post here.
————————————
Win Tickets ($90): March Power Breakfast @ Sentinel Hotel | w/ Voodoo Doughnut CEO Chris Schultz (March 22)
Who doesn't love doughnuts? Especially the magical Voodoo Doughnuts founded right here in our Oregon home. A few months after it took a big shot of private equity to fuel a national expansion, Voodoo Doughnut appointed their new CEO, Chris Schultz, to take the helm. Chris, who most recently served as the senior vice president MOD Pizza, has taken on the role of CEO for Portland's quirkiest doughnut company. He'll be joining us the morning of March 22nd at the Power Breakfast to tell the full story. To win, comment on this post here.
————————————
Win Tickets ($80): Grammy Winner Jonathan Davis @ Crystal Ballroom | Korn Frontman (April 6)
Music heightens the senses, conjures catharsis, and unlocks other levels of consciousness. Just ask Korn frontman Jonathan Davis. Throughout his storied career, he's unleashed his demons night after night on stage, sharing an escape with audiences of millions. However, Davis does something that he's never done before on his 2018 solo debut. To win, comment on this post here.
————————————
Win Tickets ($60): An evening with Amanda Palmer @ Crystal Ballroom | w/ Jason Webley, Alternative, Punk Cabaret (April 7)
Provocative, irreverent, controversial and wildly creative, Amanda Palmer is a fearless singer, songwriter, playwright, blogger and an audaciously expressive pianist who simultaneously embraces – and explodes – traditional frameworks of music, theater and art. To win, comment on this post here.
————————————
Win Tickets ($50): The Brian Jonestown Massacre @ Crystal Ballroom | w/ Cat Hoch, Rock & Roll (May 22)
Named in tribute to the legendary Rolling Stones guitarist and his influence in introducing Eastern culture and music into the world of Western rock & roll, the Brian Jonestown Massacre formed in San Francisco, CA, in 1990. To win, comment on this post here.
————————————
Note: People who enter our contests are subscribed to our weekly Thursday events newsletter. You can unsubscribe any time. We do not give your email or info to any third party unless needed to collect tickets or prizes when you have won a contest.
————————————
Our Portland Events App for PDX Pipeline is now available for iPhones, Android phones and iPads!
Now, you can have all of the great Portland events from our website in the palm of your hand when you're out on the town.
Download the App for iPhone here
Download the App for Android here
–————————————
—————————————————–