From our sponsors: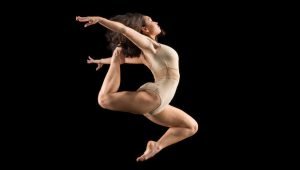 Soar With the Acclaimed Jefferson Dancers
April 26-28, 2018
Thursday – Saturday 7:30 p.m.
Saturday 2 p.m.
All Ages | $7.75-$12-25
Get Discounted Tickets at goldstar.com.
Newmark Theatre
1111 SW Broadway, Portland, OR 97205
The Jefferson Dancers, the elite dance company of the nationally known dance department at Portland's Jefferson High School, return to the Portland'5 Center for the Arts' Newmark Theatre for their annual spring performance series.
For more than 40 years, the multi-ethnic company of dancers between the ages of 14 and 18, has comprised the school's most advanced dance students who come to Jefferson High School for dance training. Revel in a range of styles from these very talented young performers at Soar With the Jefferson Dancers.