From our sponsors: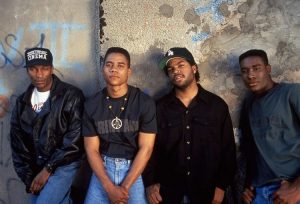 Boyz N The Hood
February 16-18, 2018
Friday 7:PM & 9:30PM
Saturday 7pm & 9:30PM
Sunday 3pm
Admission is FREE for PSU students & faculty w/ID.
$4 for all other students & seniors.
$5 General Admission
More info: 5thavecinema.com
5th Avenue Cinema
510 SW Hall St., Portland, OR, (503) 725–3551
SYNOPSIS:
Choking back tears and full of emotional frustration, Cuba Gooding Jr. as Tre is "so fucking tired of this shit". Boyz N The Hood, a staple in New Black Realism, fulfills the tropes in the ever present "hood film" of the early 90's. Chronicling the childhood and development of three boys, Ricky (Morris Chestnut), Doughboy (Ice Cube), and Tre. With their fates in the hood undetermined, will they fall victim to the streets around them or will they escape, running towards the end zone on USC's football field? John Singleton redefines black masculinity from the standard of "sexual prowess and accomplishment" set in Blaxploitation. To survive in South Central, a strong black man must grapple with the weight of the world around him and the pain that attempts to suffocate him.
About 5th Avenue Cinema
Oregon's only student run cinema has been operating non-profit since 1989. Our goals are to provide further education for PSU students interested in film, as well as a fun place for people to see something they wouldn't ordinarily get to see on the big screen. The general public is always invited to attend and there is FREE POPCORN at every show. Our feature films are presented on 35mm film, with the occasional screening on our rare Norelco 16mm projector.