From our sponsors: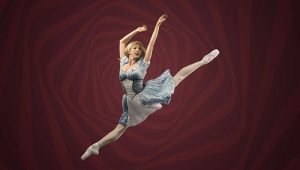 Alice (in wonderland): A Whimsically Modern Ballet
March 1-2, 2018
7:30 p.m. | $42-$71 | All Ages
Get Discount Tickets at goldstar.com
Keller Auditorium
222 SW Clay, Portland, OR 97201
503-248-4335
You've read the book and seen the movies, but now you can experience that curious Alice and her wonder of a world in a larger-than-life ballet. With surreal sets, zany costumes, puppetry and Septime Webre's masterpiece of choreography, you will get a "giddy parade, a pop-art dream, a feat of fevered imagination." (The Washington Post)
All of the colorful spectacle stands on the gracefully athletic legs of the always-exceptional Oregon Ballet Theatre dancers. This whimsical adaptation of Lewis Carroll's Alice's Adventures in Wonderland and Through the Looking-Glass will have you as lighthearted as the Mad Hatter with its mash-up of styles including traditional ballet, contemporary ballroom, modern and hip-hop. The original score by violinist Mathew Pierce is so beautiful that it could even charm the Queen of Hearts. Fall down the rabbit hole into this topsy-turvy performance for the whole family with Alice (in wonderland) at Portland's Keller Auditorium.