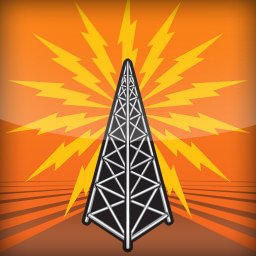 Pipeline is once again giving away many Portland event tickets this weekend including Jesse Cook, Back Fence, Truffle Marketplace & more!

————————————
Win a Pack of 5 Classes ($100): Industrial Barre Opens in NW Slabtown | Broadway Location Now Offering Industrial Ride – 45-minute Cycling Workout, Personal Performance Statistics
Industrial Barre™ and its instructors are dedicated to repurposing the mind and body you have through an authentic fitness experience and supportive community of like-minded clients. To win, see entry instructions here on Instagram.
————————————
Win Tickets ($22): Pittock Mansion presents Forces of Nature: Historic Portland Floods, Fires, Ice & Snow!
Portland is known for its mild climate and beautiful natural surroundings, but the city has felt nature's fury during its 170 year history. From a downtown submerged in water, to a waterfront in flames, to a city immobilized by ice and snow, explore how Portland residents have survived and recovered from natural disasters. To win, comment on this post here.
————————————
Win Tickets ($53): Dark Star Orchestra @ Roseland Theater | A Grateful Dead Concert Experience (February 9 & 10)
Performing to critical acclaim celebrating their 20th anniversary year in 2017 and over 2600 shows, Dark Star Orchestra continues the Grateful Dead concert experience. Their shows are built off the Dead's extensive catalog and the talent of these seven fine musicians. On any given night, the band will perform a show based on a set list from the Grateful Dead's 30 years of extensive touring or use their catalog to program a unique set list for the show.
Comment here to win tickets for February 9.
Comment here to win tickets for February 10.
————————————
Win Tickets ($60): Mardi Gras Ball @ Tiffany Center | Produced by the Mysti Krewe, Costume Contest, King & Queen & More! (February 10)
Shrug off those winter blues with an evening of live music, creative costumes, dancing, Mardi Gras Royalty, king cake, and, of course, a little lagniappe here and there. Mysti Krewe of Nimbus formed in 2010 to celebrate Louisiana Mardi Gras, and bring that spirit of joy to Portland. The Krewe is composed of both former Louisiana residents and many locals who love the food, music, and culture of Louisiana. To win, comment on this post here.
————————————
Win Tickets ($40): Miz Kitty's Parlour Vaudeville Show – Sweethearts of Stumptown Spectacular @ Mission Theater | Juggling, Dance, Music, Comedy, Thrills, Surprises (February 10)
Join us for our February 10th Sweethearts of Stumptown Spectacular! Cozy up with Portland's finest and join us for an evening of Jazz, Swing, Comedy, Dance, Feats of Juggling and Derring Do!! To win, comment on this post here.
————————————
Win Tickets ($70): Mike Gordon @ Wonder Ballroom | Phish Co-founder, Rock (February 10)
Mike Gordon (bassist and co-founder of the seminal improvisational rock band Phish) returns with his band in support of new album, OGOGO. The album was produced by GRAMMY Award winning Shawn Everett (producer behind the boards for a slew of critically-lauded releases—this year alone for The War on Drugs, Grizzly Bear, Broken Social Scene, Perfume Genius, among others). Gordon's five piece band includes Scott Murawski, Robert Walter (Greyboy Allstars), John Kimock, and Craig Myers. To win, comment on this post here.
————————————
Win Tickets ($20): Portland Brazilian and Latin Mardi Gras – Carnival @ The Goodfoot | w/ Pyatã & The Rhythm, Reggae, Funk, Rock, World (February 10)
Join us for a high energy celebration led by Pyata and The Rhythm. Pyatã & The Rhythm play a variety of Brazilian driven music styles, mixing elements of Reggae, Funk, Rock and World. Based in Portland, OR, the five piece band is comprised of an eclectic mix of talented multi-instrumentalists from different parts of the world creating a unique fusion of sounds and styles. Pyatã, the lead singer, is a native of Brazil. To win, comment on this post here.
————————————
Win Tickets ($32): Amy Miller @ Helium Comedy Club | "Last Comic Standing," Portland's Funniest Winner, Viceland, "Who's Your God?" (February 11)
Amy Miller was a breakout favorite in Season 9 of Last Comic Standing. Roseanne Barr called her "a star" and a "contender for next alpha female comedian." Keenen Ivory Wayans said she had one of the "fiercest jokes he had ever heard." To win, comment on this post here.
————————————
Win Tickets ($36): A Valentine's/Oregon's Birthday Walking Tour of Portland's Sinful Past: Shanghaiers, Saloons and Skullduggery (February 11)
Join Historian Doug Kenck-Crispin as we visit locations of famous saloons, bars and bordellos, card rooms and gambling dens, some of which are still in operation today!The tour will meet at Floyd's Coffee at 118 SW Couch St. Feel free to arrive early and have a coffee! The tour will "end" outside of Mary's Club, one of Portland's most hallowed strip clubs. At the conclusion of the tour, you can join Doug inside for an adult beverage! To win, comment on this post here.
————————————
Win Tickets ($50): We Banjo 3 @ Aladdin Theater | "Celtgrass," American Roots, Irish (February 11)
For all the innovation and invention that goes into modern music these days, it's the inspiration derived from one's roots that proves the most enduring. So credit Galway, Ireland's We Banjo 3 for finding common ground between old world tradition and authentic Americana by plying their banjo, fiddle, guitar and mandolin in an innovation fusion of styles that they dub "Celtgrass." Four albums in — their latest, String Theory, was released in July of 2016 — the band's rousing revelry, sheer virtuosity, power, passion and purpose have made them one of the music world's most celebrated ensembles. To win, comment on this post here.
————————————
Win Tickets ($80+): Bizwomen Mentoring Monday @ The Nines | Bringing Together Businesswomen Committed to Advancing Women in Business, Speed Coaching, Networking, Guidance (February 12)
The Portland Business Journal, along with forty-two other publications across the country, will be hosting Bizwomen Mentoring Monday for the fifth year. This one-of-a-kind, high energy event brings together local business women committed to the advancement of women in business. Mentoring Monday is a "speed coaching" event that brings together women in a casual, fast-paced atmosphere to network and offer career advice, tips and guidance. To win, comment on this post here.
————————————
Win Tickets ($44): Back Fence PDX and OK Chorale PDX Present: Love, Lies and a Bit of Bleeding @ Mission Theater | Portland 2018 Valentine's Day Singalong & Storytelling (February 12 )
Back Fence PDX and the OK Chorale PDX Present Love, Lies, and a Bit of Bleeding, a Valentines Day singalong and storytelling event. Love, Lies and a Bit of Bleeding celebrates love in all its twisted, splendid glory. FEATURING performances from Stephanie Schneiderman, Maria Webster, Matt Sheehy, John Roderick, and Ben Landsverk and the What's Love Got To Do With It Allstars, and more! To win, comment on this post here.
————————————
Win Tickets ($50): Los Lobos @ Aladdin Theater | Rock, Latin, Blues (February 12)
"We're a Mexican American band, and no word describes America like immigrant. Most of us are children of immigrants, so it's perhaps natural that the songs we create celebrate America in this way." So says Louie Perez, the "poet laureate" and primary wordsmith of Los Lobos, when describing the songs on the band's new album, Gates of Gold. To win, comment on this post here.
————————————
Win Tickets ($30): Diet Cig @ Aladdin Theater | American Pop-punk Duo, w/ Great Grandpa, The Spook School (February 12)
Diet Cig are here to have fun. They're here to tear you away from the soul-sucking sanctity of your dumpster-fire life and replace it with pop-blessed punk jams about navigating the impending doom of adulthood when all you want is to have ice cream on your birthday. To win, comment on this post here.
————————————
Win Tickets ($20+): Marylhurst University presents Cantus | Telling Story Through Song & Cantus in Concert (February 12-13)
The professional, award-winning men's vocal ensemble Cantus, famous for their exquisite blend of voices, powerful performances and innovative arrangements of works across the genres (classical, folk, popular music) will be artists-in-residence at Marylhurst University Feb. 12 – 13, 2018. While in residency, they will engage with the Marylhurst Chamber Choir, the Reed College Collegium and the Lane College Chamber Choir. To win, comment on this post here.
————————————
Win Tickets ($85): Jesse Cook @ Aladdin Theater | New Flamenco, World Music, Ethno Jazz (February 13)
"Over the years, I've taken my music and tried to cross-pollinate it with music from different parts of the world," explains the 50-year-old global-guitar virtuoso. "For the (2003) album Nomad, I went to Cairo and recorded with musicians there. On my (2009) record The Rumba Foundation, I went to Colombia, and worked with musicians from Cuba as well. On (1998's) Vertigo, I went down to Lafayette, La., and recorded with Buckwheat Zydeco. For me, the question has always been: Where did you go? Where did you take your guitar?" To win, comment on this post here.
————————————
Win Tickets ($74): "A Date With John Waters" Special Portland Valentine's Day Show @ Aladdin Theater | Comedian, Director (February 14)
Kick off your Valentine's Day celebrations with the Pope of Trash. A Date with John Waters is his ever evolving one-man show in which he discusses early artistic influences and his fascination with true crime, exploitation films, fashion lunacy, and the extremes of sexual politics. This joyously, devious and continuously updated monologue is a rally cry against the tyranny of good taste and serves as a call to arms for "filth followers" everywhere. Bring a date or come solo – A Date with John Waters is sure to be a night you will never forget. To win, comment on this post here.
————————————
Win Tickets ($60+): Tony Starlight's Valentine's Day Shows | Tony's Favorite Love Songs and Dancing / Love Songs by Request with Tony Starlight & John Gilmore (February 14, 17)
On February 14, Tony performs his favorite love songs through the ages with a swinging octet! Featuring the music of Frank Sinatra, Bobby Darin, Neil Diamond, Tom Jones, Elton John, Elvis Presley, Duran Duran (really?) and more. And onFebruary 17, Portland vocalist and pianist John Gilmore joins Tony Starlight as they interpret love songs from The Beatles, Elvis Presley, Frank Sinatra, Nat "King" Cole, Dean Martin, Louis Armstrong, Matt Monro, Tony Bennett, Neil Diamond, Elton John. To win, comment on this post here.
————————————
Win Tickets ($20): Contessa de La Luna's 2018 Valentine Spectacular @ Clinton Street Theater | Music, Mayhem, Laughs, Surprises & More! (February 15)
An evening with Contessa de la Luna of the World Famous Confessional, on the air every Sunday at Midnight on KBOO 90.7 FM. To win, comment on this post here.
————————————
Win Tickets ($36): Sabertooth Microfest presents Giants In The Trees @ Mission Theater | Pop/Rock, w/ Skull Diver & Mere Mention (February 16)
Giants in the Trees are a Rock Band hailing from Wahkiakum County, Washington. The quartet is inspired by the environment and culture of the Lower Columbia River. Musicians Jillian Raye, Erik Friend, Krist Novoselic and Ray Prestegard have created a sound that could best be described as Pop / Rock. The band is not offended by terms like schmaltz. On the other hand, there are heavy groove numbers, screaming slide guitar and accordion. There is even an anthem-so raise your arms with the phone flashlights. To win, comment on this post here.
————————————
Win Tickets ($64+): Experience Theatre Project presents Agatha Christie's The Mousetrap | An Immersive Mystery Experience, Limited to 35 Viewers Per Show (February 16-March 10)
The longest running play in history gets an amazing twist by ETP's founding Artistic Director Alisa Stewart by immersing the audience within the setting of the play. Audience members become visitors of Monkswell Manor House, sitting only inches from the action in the Great Hall of the old manor. The Cady Building is Experience Theatre Project's first indoor immersive production, and Stewart could not be more excited about moving from the noisy, outdoor Beaverton Round to an indoor space. To win, comment on this post here.
————————————
Win Tickets ($80): Newberg Fresh Truffle Marketplace @ Chehalem Cultural Center | 2018 Oregon Truffle Festival, Wine, Beer, Spirits, Cooking, Dog Demos & More! (February 18)
OTF's signature Fresh Truffle Marketplace is a unique tasting and demonstration experience that brings together fresh ripe Oregon truffles, regional wines, artisan foods, and craft products and services related to the vibrant regional truffle industry as well as our local farm and forest to table bounty. To win, comment on this post here.
————————————
Win Tickets ($40): Whoopee! A Sex-Positive Variety Show – All POC Showcase @ Bossanova Ballroom | Burlesque, Comedy, Aerial & More! (February 18)
February's Whoopee! will feature an all POC showcase of sex and body positivity! Amory Jane and Lady Coquine will be there with backstage roles this month (but still bringing all of the usual gifts and prizes) and Performers of Color will be taking the stage. Special Guest Host Briq House will even be coming down from Seattle to emcee! To win, comment on this post here.
————————————
Win Tickets ($90): February Power Breakfast @ Sentinel Hotel | w/ Sam Tannahill of A to Z Wineworks (February 22)
Sam Tannahill is the co-founder of Francis Tannahill Wine Company and A to Z Wineworks, the largest winery in Oregon. He is the chair of Oregon's largest statewide business association, the Oregon Business and Industry (OBI) where he works to grow Oregon's economy, help provide quality jobs and promote health communities through strong advocacy of Oregon's businesses. With his incredible background in the wine industry and knowledge of public policy this conversation will be thrilling! To win, comment on this post here. To win, comment on this post here.
————————————
Win Tickets ($36): PDX Story Theater presents URBAN TELLERS @ The Old Church Concert Hall | Experience the Real, True Stories of the People of Portland! (March 2)
Experience the Real, True Stories of the People of Portland! Connect to the heart and soul of Portland! Urban Tellers® is a shared experience that is a potent blend of vulnerability and heart. To win, comment on this post here. To win, comment on this post here.
————————————
Note: People who enter our contests are subscribed to our weekly Thursday events newsletter. You can unsubscribe any time. We do not give your email or info to any third party unless needed to collect tickets or prizes when you have won a contest.
————————————
Our Portland Events App for PDX Pipeline is now available for iPhones, Android phones and iPads!
Now, you can have all of the great Portland events from our website in the palm of your hand when you're out on the town.
Download the App for iPhone here
Download the App for Android here
–————————————
—————————————————–