From our sponsors: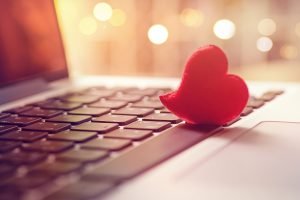 Sex, Relationships, and Technology
February 10, 2018
Doors 6 p.m., Show 7 p.m. | $15* general admission, $8 students with ID  | Minors OK w/ guardian
More info: viaproductions.org
Alberta Rose Theatre
3000 NE Alberta Street, Portland, OR 97211
Technology continues to change and shape the ways we live…and love. Everything from online dating and sexting, to internet-ready sex toys and real dolls; all continue to shift the rules of relationships. What can science tell us about love and lust in the age of the internet? Websites full of potential dates can be overwhelming, but can science help us make better choices? How have different technologies affected our sexuality and how we fall in love? Can a person fall in love with someone online? With a robot? How has "sex-tech" altered our view of intimacy?
At this special Valentine's Day edition of Science on Tap, Dr. L. Kris Gowen, sexuality educator and author of Sexual Decisions: The Ultimate Teen Guide, will talk about how technology is rewriting the rules of sex and romance, and how the science of love is struggling to keep up.
Science on Tap is a science lecture series where you can sit back, enjoy a pint, and laugh while you learn. Listen to experts talk about the science in your neighborhood and around the world. You don't have to be a science geek to have fun—all you need is a thirst for knowledge!