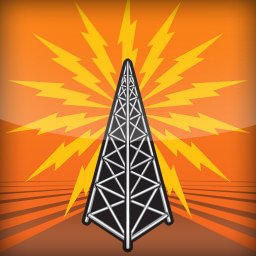 Pipeline is once again giving away many Portland event tickets this weekend including Super Diamond, Orgone, Kiss & Tell & more!

————————————
Win Tickets: Get On Up w/ Takimba & Friends @ The Goodfoot | Funk, Soul & Hip Hop Remixed (February 2)
Takimba and friends are teaming up to bring you another edition of "Get on Up"— this time Takimba & DJ Saucy will be remixing and mashing up the music of James Brown. They'll be looping and blending originals, mashups, remixes and rarities from The Godfather as well material from George Clinton, Zapp, Marvin, Stevie, Prince, Ray, Michael Jackson and more. To win, comment on this post here.
————————————
Win Tickets ($40): Orgone @ Aladdin Theater | Funk, Soul, Afrobeat, w/ Object Heavy (February 3)
Now and always, Orgōne delivers dirty, organic, California soul with heart; music that grabs you by the collar, pulls you to your feet and shoves you wantingly onto the dance floor. It all started with two kids from the San Fernando Valley, whose shared affinity for gritty soul records of the 60s and 70s collided with the colorful music cultures brewing in Los Angeles during the late 90s. That friendship sparked a movement, and Orgōne has been delivering nothing but gold to the funk faithful ever since. To win, comment on this post here.
————————————
Win Tickets ($34): Chocolate and Wine Pairing @ Hip Chicks Do Wine | Featuring Alma's Chocolates & Truffles, Portland Valentine's Day Weekend (February 3-4, 10-11)
We've paired up Alma's Chocolates for a fun Chocolate and Wine Pairing! We'll pair 4 of their locally-made hand-crafted truffles and one caramel from Jonboy Caramels in Seattle with 5 of our wines. To win, comment on this post here.
————————————
Win Tickets ($70): Cosmic Throat Singer Matthew Kocel: Songs From The Universe @ The Old Church | Harmonic Overtones, A Whole Body Experience (February 7)
Imagine floating in an ocean of cosmic sound… vibration so profound it seems to take on qualities of form, texture and color. It's hard to believe these tones come from a human. The harmonic overtones of his voice resonate the core of your being, taking you on a journey beyond time and space. This is your opportunity to experience pure bliss in an intimate setting with internationally renowned Cosmic Throat Singer Matthew Kocel. To win, comment on this post here.
————————————
Win Tickets ($50): Super Diamond – The Neil Diamond Tribute @ Crystal Ballroom | Petty Theft a San Francisco Tribute to Tom Petty and The Heartbreakers (February 9)
San Francisco's Super Diamond has become one of the most popular live shows at major nightclubs, theaters, ballrooms and public events throughout the United States. For over a decade the band has consistently performed sell-out shows at venues such as Irving Plaza in New York, 930 Club in Washington D.C., Bimbo's in San Francisco, and House of Blues venues in Chicago, Los Angeles, San Diego, Cleveland and Dallas to name but a few. To win, comment on this post here.
————————————
Win Tickets ($36): Portland Story Theater Presents Kiss & Tell @ The Old Church | Valentine's Day Weekend, Live Music, Real & True Love Stories (February 10)
Join us on February 10th for Kiss & Tell — real, true love stories that deliver — young love, old love, queer love, true love, and lovesick love, all woven together in an intimate evening of story theater. To win, comment on this post here.
————————————
Win Tickets ($60): Mardi Gras Ball @ Tiffany Center | Produced by the Mysti Krewe, Costume Contest, King & Queen & More! (February 10)
Shrug off those winter blues with an evening of live music, creative costumes, dancing, Mardi Gras Royalty, king cake, and, of course, a little lagniappe here and there. Mysti Krewe of Nimbus formed in 2010 to celebrate Louisiana Mardi Gras, and bring that spirit of joy to Portland. The Krewe is composed of both former Louisiana residents and many locals who love the food, music, and culture of Louisiana. To win, comment on this post here.
————————————
Win Tickets ($40): Miz Kitty's Parlour Vaudeville Show – Sweethearts of Stumptown Spectacular @ Mission Theater | Juggling, Dance, Music, Comedy, Thrills, Surprises (February 10)
Join us for our February 10th Sweethearts of Stumptown Spectacular! Cozy up with Portland's finest and join us for an evening of Jazz, Swing, Comedy, Dance, Feats of Juggling and Derring Do!! To win, comment on this post here.
————————————
Win Tickets ($32): Amy Miller @ Helium Comedy Club | "Last Comic Standing," Portland's Funniest Winner, Viceland, "Who's Your God?" (February 11)
Amy Miller was a breakout favorite in Season 9 of Last Comic Standing. Roseanne Barr called her "a star" and a "contender for next alpha female comedian." Keenen Ivory Wayans said she had one of the "fiercest jokes he had ever heard." To win, comment on this post here.
————————————
Win Tickets ($36): A Valentine's/Oregon's Birthday Walking Tour of Portland's Sinful Past: Shanghaiers, Saloons and Skullduggery (February 11)
Join Historian Doug Kenck-Crispin as we visit locations of famous saloons, bars and bordellos, card rooms and gambling dens, some of which are still in operation today!The tour will meet at Floyd's Coffee at 118 SW Couch St. Feel free to arrive early and have a coffee! The tour will "end" outside of Mary's Club, one of Portland's most hallowed strip clubs. At the conclusion of the tour, you can join Doug inside for an adult beverage! To win, comment on this post here.
————————————
Win Tickets ($80+): Bizwomen Mentoring Monday @ The Nines | Bringing Together Businesswomen Committed to Advancing Women in Business, Speed Coaching, Networking, Guidance (February 12)
The Portland Business Journal, along with forty-two other publications across the country, will be hosting Bizwomen Mentoring Monday for the fifth year. This one-of-a-kind, high energy event brings together local business women committed to the advancement of women in business. Mentoring Monday is a "speed coaching" event that brings together women in a casual, fast-paced atmosphere to network and offer career advice, tips and guidance. To win, comment on this post here.
————————————
Win Tickets ($30): Diet Cig @ Aladdin Theater | American Pop-punk Duo, w/ Great Grandpa, The Spook School (February 12)
Diet Cig are here to have fun. They're here to tear you away from the soul-sucking sanctity of your dumpster-fire life and replace it with pop-blessed punk jams about navigating the impending doom of adulthood when all you want is to have ice cream on your birthday. To win, comment on this post here.
————————————
Win Tickets ($85): Jesse Cook @ Aladdin Theater | New Flamenco, World Music, Ethno Jazz (February 13)
"Over the years, I've taken my music and tried to cross-pollinate it with music from different parts of the world," explains the 50-year-old global-guitar virtuoso. "For the (2003) album Nomad, I went to Cairo and recorded with musicians there. On my (2009) record The Rumba Foundation, I went to Colombia, and worked with musicians from Cuba as well. On (1998's) Vertigo, I went down to Lafayette, La., and recorded with Buckwheat Zydeco. For me, the question has always been: Where did you go? Where did you take your guitar?" To win, comment on this post here.
————————————
Win Tickets ($74): "A Date With John Waters" Special Portland Valentine's Day Show @ Aladdin Theater | Comedian, Director (February 14)
Kick off your Valentine's Day celebrations with the Pope of Trash. A Date with John Waters is his ever evolving one-man show in which he discusses early artistic influences and his fascination with true crime, exploitation films, fashion lunacy, and the extremes of sexual politics. This joyously, devious and continuously updated monologue is a rally cry against the tyranny of good taste and serves as a call to arms for "filth followers" everywhere. Bring a date or come solo – A Date with John Waters is sure to be a night you will never forget. To win, comment on this post here.
————————————
Win Tickets ($60+): Tony Starlight's Valentine's Day Shows | Tony's Favorite Love Songs and Dancing / Love Songs by Request with Tony Starlight & John Gilmore (February 14, 17)
On February 14, Tony performs his favorite love songs through the ages with a swinging octet! Featuring the music of Frank Sinatra, Bobby Darin, Neil Diamond, Tom Jones, Elton John, Elvis Presley, Duran Duran (really?) and more. And onFebruary 17, Portland vocalist and pianist John Gilmore joins Tony Starlight as they interpret love songs from The Beatles, Elvis Presley, Frank Sinatra, Nat "King" Cole, Dean Martin, Louis Armstrong, Matt Monro, Tony Bennett, Neil Diamond, Elton John. To win, comment on this post here.
————————————
Win Tickets ($64+): Experience Theatre Project presents Agatha Christie's The Mousetrap | An Immersive Mystery Experience, Limited to 35 Viewers Per Show (FEbruary 16-March 10)
The longest running play in history gets an amazing twist by ETP's founding Artistic Director Alisa Stewart by immersing the audience within the setting of the play. Audience members become visitors of Monkswell Manor House, sitting only inches from the action in the Great Hall of the old manor. The Cady Building is Experience Theatre Project's first indoor immersive production, and Stewart could not be more excited about moving from the noisy, outdoor Beaverton Round to an indoor space. To win, comment on this post here.
————————————
Win Tickets ($80): Newberg Fresh Truffle Marketplace @ Chehalem Cultural Center | 2018 Oregon Truffle Festival, Wine, Beer, Spirits, Cooking, Dog Demos & More! (February 18)
OTF's signature Fresh Truffle Marketplace is a unique tasting and demonstration experience that brings together fresh ripe Oregon truffles, regional wines, artisan foods, and craft products and services related to the vibrant regional truffle industry as well as our local farm and forest to table bounty. To win, comment on this post here.
————————————
Note: People who enter our contests are subscribed to our weekly Thursday events newsletter. You can unsubscribe any time. We do not give your email or info to any third party unless needed to collect tickets or prizes when you have won a contest.
————————————
Our Portland Events App for PDX Pipeline is now available for iPhones, Android phones and iPads!
Now, you can have all of the great Portland events from our website in the palm of your hand when you're out on the town.
Download the App for iPhone here
Download the App for Android here
–————————————
—————————————————–