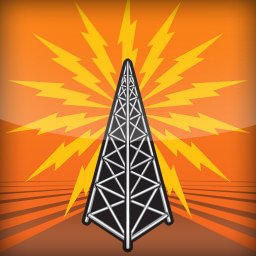 Pipeline is once again giving away many Portland event tickets this weekend including Adam Sandler, January Power Breakfast, Rose City Rollers & more!

————————————
Win Tickets: Fresh Track Album Release @ The Goodfoot | w/ Far Out West & Band of Comerados, Solid Blend of Rock, Funk, Synth Driven Dance (January 11)
Fresh Track delivers a solid blend of rock, funk, and synth driven dance music. Drawing from many different influences, they create high energy jams, catchy dance grooves, and the occasional prog rock riff to keep things interesting. To win, comment on this post here.
————————————
Win Tickets: Soul Stew Night w/ DJ Aquaman & Friends @ The Goodfoot | Funk, Soul, Disco, Break Beats & More! (January 12)
Portland's longest running DJ Dance Night, Soul Stew delivers deep & delicious cuts of funk, soul, disco & break beats on vinyl 45s. DJ Aquaman (aka Eric Hedford, former member of The Dandy Warhols and 2014 Oregon Music Hall Of Fame Inductee) joins forces with DJ Brad Vachal and The Soul Mechanic to bring you Soul Stew. To win, comment on this post here.
————————————
Win Tickets ($22): Rose City Rollers Junior Double Header @ Oaks Park | Rose Petals (Killer Bees vs Voodoo Dolls) & Rosebuds Travel Team vs Los Anarchists (January 12)
Don't miss this amazing double header featuring Rosebuds and Rose Petals teams! To win, comment on this post here.
————————————
Win Tickets ($40): Miz Kitty's Parlour Vaudeville Show @ Mission Theater | Juggling, Dance, Music, Comedy, Thrills, Surprises, January Jack Frost Jubilee (January 13)
Miz Kitty and friends are back in our Cozy home, THE MISSION THEATER! Juggling, Dance, Music, Comedy, Thrills & Surprises for the January Jack Frost Jubilee!! To win, comment on this post here.
————————————
Win Tickets ($70): EO Talks @ The Sentinel Hotel | Overcoming Challenges and Breaking Barriers, Network w/ Entrepreneurs (January 16)
For the 4th year of EO Talks the PBJ and the Entrepreneur's Organization are bringing together some of the most successful entrepreneurs who have overcome challenges and broken barriers. These insightful speakers will share critical steps, unforeseen challenges and the heart felt stories behind their companies. To win, comment on this post here.
————————————
Win Tickets ($90): January Power Breakfast @ Sentinel Hotel | Meet Seattle Mariners CEO & Wireless Industry Pioneer, John Stanton, Networking & More! (January 18)
In April 2016, Stanton was appointed as the new CEO of the Seattle Mariners organization, where he was the minority owner. Major League Baseball formally approved the sale of the Mariners to Stanton in August of that year. To win, comment on this post here.
————————————
Win Tickets ($70): GRAMMY Nominee Hot Rize – 40th Anniversary @ Aladdin Theater | Bluegrass (January 18)
It didn't take long after Tim O'Brien, Pete Wernick, Nick Forster, and Charles Sawtelle first appeared onstage together in 1978 for the bluegrass music world to realize that the Colorado band, Hot Rize, was something special. And by the time they bowed off the stage as a full-time act in 1990, they'd not only climbed to the top of that world as the International Bluegrass Music Association's very first Entertainers of the Year, but their stature was recognized across the board, with a nomination for a then-new bluegrass Grammy, a four-star album review in Rolling Stone, tours across four continents, and a legion of up-and-coming, broad-minded young musicians ranging from String Cheese Incident to mando monster Chris Thile learning their songs and singing their praises. To win, comment on this post here.
————————————
Win Tickets ($150): Adam Sandler @ Arlene Schnitzer Concert Hall | Actor, Writer, Producer & Musician, "Grown Ups, "Just Go With It" (January 19)
A successful actor, writer, producer and musician, Sandler's films have grossed over $3 billion worldwide and include box office hits such as Grown Ups, Just Go With It, Bedtime Stories, You Don't Mess With the Zohan and I Now Pronounce You Chuck & Larry. To win, comment on this post here.
————————————
Win Tickets ($36): Stranger Than Fiction @ Echo Theater Company | Circus Arts, Dance, Narrative & Physical Theater, 2018 Fertile Ground Festival (January 19-28)
Truth can be something difficult to accept, something impossible to deny. Stranger Than Fiction is a collection of pieces exploring the overlap of circus arts, dance, narrative, and physical theater. Debuting new pieces by Echo Theater Company's Truth Project and Tempos Contemporary Circus. Featuring a diverse, multi-generational cast. To win, comment on this post here.
————————————
Win Tickets ($30): Whoopee! A Sex-Positive Variety Show + Kinky Karaoke Afterparty @ Bossanova Ballroom | Freebies, Raffle, Burlesque, Comedy, Drag, Sex-themed Storytelling & More! (January 20)
Join sex educator and host, Amory Jane, for a night of sex-positivity, body-positivity, and explorations of human sexuality as told through burlesque, fetish performance, aerial arts, storytelling, drag, comedy, fire dancing, and music. To win, comment on this post here.
————————————
Win Tickets ($20+): Imago Theatre Presents The Reunion | Comedy, Six Characters in Search of the Punch (January 20-21)
"an unexpected ride… sharply imaginative …Makes you laugh out loud while it's quietly breaking your heart. … a well-paced hour and packs the concise wallop of a good novella, …animated jaunt through the Sunday comics, a cartoon landscape inhabited by characters with the oddball normality of the townsfolk in Robert Altman's Popeye … settle slowly, almost imperceptibly, into a deep and moving contemplation of the human condition… the trap door of humanity and opens it to a miracle of grace" To win, comment on this post here.
————————————
Win Tickets ($80): Josh Ritter & The Royal City Band @ Crystal Ballroom | Indie, Rock, Folk Rock (January 24)
Josh Ritter's acclaimed 20-year career as a songwriter and musician reaches new heights with the release of his ninth full-length album, Gathering. Along with his loyal bandmates, the Royal City Band, Josh returned to the studio with more songs than he'd ever had before at one time. Re-energized after a recent collaboration with legendary musician Bob Weir (who also contributes vocals and guitar to a song onGathering) and –at the same time — tired of living in the shadow of his earlier self, Josh felt charged with exploring the possibility of cutting himself loose from his own and others' expectations. To win, comment on this post here.
————————————
Win Tickets ($170): Executive of the Year 2018 @ The Sentinel Hotel | 10 Honorees Share Their Strategies & Philosophies for Success (January 25)
Join us on January 25th as the Portland Business Journal honors our selections for the 10 Executives of the Year for 2017. In a series of brief on-stage interviews with our honorees well find out the strategies and philosophies that led to the very best performances of 2017. Will also be recognizing the Executives who made the "Watch" list for 2018. Attend this luncheon recognizing some of the region's biggest movers and shakers and get your chance to meet these luminaries! To win, comment on this post here.
————————————
Note: People who enter our contests are subscribed to our weekly Thursday events newsletter. You can unsubscribe any time. We do not give your email or info to any third party unless needed to collect tickets or prizes when you have won a contest.
————————————
Our Portland Events App for PDX Pipeline is now available for iPhones, Android phones and iPads!
Now, you can have all of the great Portland events from our website in the palm of your hand when you're out on the town.
Download the App for iPhone here
Download the App for Android here
–————————————
—————————————————–