From our sponsors: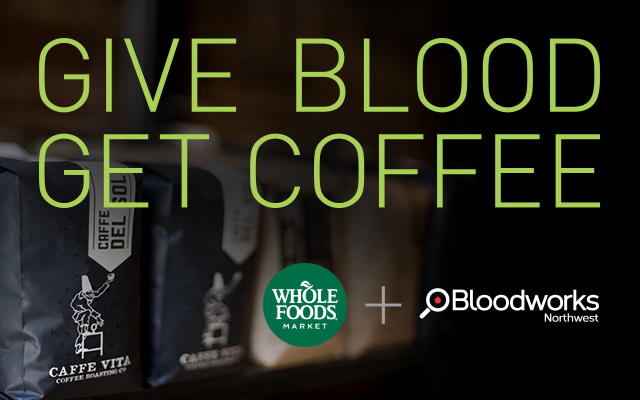 Give blood, get coffee!
More info: bloodworksnw.org
Call 1-800-398-7888 to make an appointment
Hey PDX: Give Blood, Save Lives, Get Coffee!
Bloodworks is teaming up with Whole Foods & Caffe Vita to keep our communities whole!
All registered blood donors at Whole Foods Market blood drives in January will receive a complimentary 12 oz bag of Caffe Vita coffee!*
*While supplies last.
Website for more info (pertinent for all drives), including sign up links for each drive: bloodworksnw.org
Greenway: Wednesday, January 10, 2018 12-6PM
Hollywood: Friday, January 12, 2018 12-6PM
Lake Oswego: Friday, January 19, 2018 10AM-4PM
Laurelhurst: Tuesday, January 23, 2018 12:30-6:30PM
Pearl: Friday, January 26, 2018 10AM-4PM
Tanasborne: Friday, January 26, 2018 12-6PM