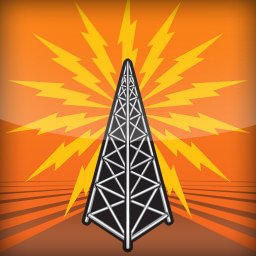 Pipeline is once again giving away many Portland event tickets this weekend including Adam Sandler, January Power Breakfast, Rufus Wainwright & more!

————————————
Win Tickets: Clark / Russell / Hendrix Organ Trio @ The Goodfoot | Funky Instrumentals (January 4)
Galen Clark (Trio Subtonic), Jimmy Russell (Quick and Easy Boys) and Tyrone Hendrix (drummer extraordinaire) join forces for an evening of funky instrumentals to shake the cold from your bones. Come dance with us! To win, comment on this post here.
————————————
Win Tickets: Farnell Newton & The Othership Connection @ The Goodfoot | Jazz, Latin, Soul, Hip Hop, Funk (January 6)
After countless shows bringing the heat with Othership Connection we welcome back Farnell Newton to the stage. The band features current or former members of Jill Scott, Bootsy Collins, The Doo Doo Funk All-Stars, Liv Warfield, Juno What?! and more. Trumpeter Farnell Newton is one of the most versatile musicians in the Northwest, playing straight ahead jazz, Latin music, soul, hip hop, funk and more. To win, comment on this post here.
————————————
Win Tickets ($120): Rufus Wainwright @ Aladdin Theater | Composer, Songwriter, Vocalist, Pop, Classical (January 7)
Rufus Wainwright, one of the great male vocalists, composers, and songwriters of his generation, has released eight studio albums, three DVDs, and three live albums. He has collaborated with artists ranging from Elton John, David Byrne, RobbieWilliams Mark Ronson, Joni Mitchell to Burt Bacharach. His album DzRufus Does Judydz recorded at Carnegie Hall in 2006 was nominated for a Grammy. To win, comment on this post here.
————————————
Win Tickets ($40+): The Future of Digital Marketing (Panel) @ BridgePort BrewPub | Learn From Experts, See New Tools and Products, All Skill Levels (January 9)
Please join us on Tuesday, January 9, in the Heritage Room at BridgePort BrewPub as we welcome our expert SEMpdx panel, who will be hosting a Q&A discussion on "The Future of Digital Marketing". To win, comment on this post here.
————————————
Win Tickets ($40): Destroyer @ Wonder Ballroom | Indie Rock (January 10)
Of his 12th studio album and its enigmatic title, Destroyer's Dan Bejar offers the following: Sometime last year, I discovered that the original name for "The Wild Ones" (one of the great English-language ballads of the last 100 years or so) was "Ken." I had an epiphany, I was physically struck by this information. In an attempt to hold on to this feeling, I decided to lift the original title of that song and use it for my own purposes. It's unclear to me what that purpose is, or what the connection is. To win, comment on this post here.
————————————
Win Tickets ($50): Steel Panther – Lower The Bar Tour @ Crystal Ballroom | Comedic Glam Metal Band (January 12)
The title of Steel Panther's third full-length album, All You Can Eat, came from a dream. However, it wasn't a dream Martin Luther King had or even any of the band members-Michael Starr [lead singer], Satchel [guitarist], Lexxi Foxx [bass], and Stix Zadinia [drums]-for that matter. To win, comment on this post here.
————————————
Win Tickets ($70): Keola Beamer & Henry Kapono @ Aladdin Theater | American Folk Rock, Slack-key Guitar (January 13)
American folk rock artist and slack-key guitar player from Hawai'i. Born 1951, Kamuela, Hawai'i, USA. Son of Winona Beamer, brother of Kapono Beamer, and great grandson of Helen D. Beamer. To win, comment on this post here.
————————————
Win Tickets ($50): Railroad Earth @ Roseland Theater | Americana, Rock, Improvisational (January 13)
There's a great scene in The Last Waltz – the documentary about The Band's final concert – where director Martin Scorsese is discussing music with drummer/singer/mandolin player Levon Helm. Helm says, "If it mixes with rhythm, and if it dances, then you've got a great combination of all those different kinds of music: country, bluegrass, blues music, show music…" To win, comment on this post here.
————————————
Win Tickets ($70): EO Talks @ The Sentinel Hotel | Overcoming Challenges and Breaking Barriers, Network w/ Entrepreneurs (January 16)
For the 4th year of EO Talks the PBJ and the Entrepreneur's Organization are bringing together some of the most successful entrepreneurs who have overcome challenges and broken barriers. These insightful speakers will share critical steps, unforeseen challenges and the heart felt stories behind their companies. To win, comment on this post here.
————————————
Win Tickets ($90): January Power Breakfast @ Sentinel Hotel | Meet Seattle Mariners CEO & Wireless Industry Pioneer, John Stanton, Networking & More! (January 18)
In April 2016, Stanton was appointed as the new CEO of the Seattle Mariners organization, where he was the minority owner. Major League Baseball formally approved the sale of the Mariners to Stanton in August of that year. To win, comment on this post here.
————————————
Win Tickets ($150): Adam Sandler @ Arlene Schnitzer Concert Hall | Actor, Writer, Producer & Musician, "Grown Ups, "Just Go With It" (January 19)
A successful actor, writer, producer and musician, Sandler's films have grossed over $3 billion worldwide and include box office hits such as Grown Ups, Just Go With It, Bedtime Stories, You Don't Mess With the Zohan and I Now Pronounce You Chuck & Larry. To win, comment on this post here.
————————————
Win Tickets ($170): Executive of the Year 2018 @ The Sentinel Hotel | 10 Honorees Share Their Strategies & Philosophies for Success (January 25)
Join us on January 25th as the Portland Business Journal honors our selections for the 10 Executives of the Year for 2017. In a series of brief on-stage interviews with our honorees well find out the strategies and philosophies that led to the very best performances of 2017. Will also be recognizing the Executives who made the "Watch" list for 2018. Attend this luncheon recognizing some of the region's biggest movers and shakers and get your chance to meet these luminaries! To win, comment on this post here.
————————————
Note: People who enter our contests are subscribed to our weekly Thursday events newsletter. You can unsubscribe any time. We do not give your email or info to any third party unless needed to collect tickets or prizes when you have won a contest.
————————————
Our Portland Events App for PDX Pipeline is now available for iPhones, Android phones and iPads!
Now, you can have all of the great Portland events from our website in the palm of your hand when you're out on the town.
Download the App for iPhone here
Download the App for Android here
–————————————
—————————————————–