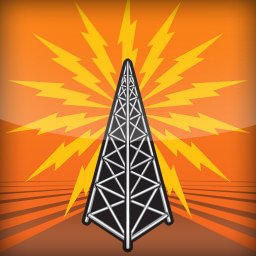 Pipeline is once again giving away many Portland event tickets this weekend including New Year's Eve, January Power Breakfast, Rufus Wainwright & more!

————————————
Win Tickets: An Evening with Mars Retrieval Unit @ The Goodfoot! Pre-NYE Show | Rock, Funk, Jazz, Reggae (December 28)
oin us for an evening with Mars Retrival Unit! Described by many as a band where every member has equal shred capabilities, Mars Retrieval Unit brings it to the table with their fusion of spacey funk, rock and psychedelia. As a unit, MRU defines the word genre-hoppers, and leaves no musical rock unturned and no minds un-spaced. The music is sometimes danceable, sometimes cerebral, with both female and male vocals cutting through a densely crafted wall of sound. To win, comment on this post here.
————————————
Win Tickets: Get On Up "Holidaze" w/ Takimba & DJ Saucy @ The Goodfoot | Funk, Soul & Hip Hop Remixed (December 30)
This month's "Get On Up" features Takimba and DJ Saucy mixing, looping and blending up all your favorite funk originals and rarities. They'll be keeping it nostalgic but fresh with live musicians sitting in throughout the night to help bring in your New Year. To win, comment on this post here.
————————————
Win Tickets ($50): Kick Off 2018 in Downtown Portland w/ Barrel Room's New Year's Eve! | Champagne Toast, Two Stages, DJs, Dueling Pianos w/ Liz Fohl and Steven Ramirez (December 31)
Portland's Longest Running and ONLY Dueling Piano NYE Celebration. LIVE Entertainment on Two Stages ALL Night Featuring National Touring Talent. Old Town Portland's LARGEST NYE Celebration! To win, follow instructions HERE to enter.
————————————
Win Tickets ($20+): 2018 Casino Royale New Year's Eve Party @ Grand Central Bowl | Free Champagne Toast, DJ Heat, 2 Levels of Games, Drinks, Dancing (December 31)
Ring in the New Year @ Grand Central's Casino Royale New Year's Eve Party featuring DJ Heat & Hosted by LO from Live 95.5. To win, follow instructions on this post here.
————————————
Win Tickets ($80): DJ Anjali & The Incredible Kid's 2018 New Year's Eve Dance Party Extravaganza @ Portland's Melody Ballroom | w/ Orquestra Pacifico Tropical, Savila & Dholi (December 31)
This party marks the 17th anniversary of Anjali and The Kid! We've been performing as a duo since our club debut on NYE in 2000. Anjali and The Kid were voted "Best DJ" in Willamette Week's 2017 and 2016 Reader's Poll. We can't wait to ring in the new year with you! To win, comment on this post here.
————————————
Win Tickets ($70): 2018 New Year's Eve w/ Fruition & The Lil' Smokies @ Crystal Ballroom | Champagne Toast, Soul, Blues, British Invasion, Bluegrass, Stringband (December 31)
The first time they ever made music together, Fruition's three lead singer-songwriters discovered that their voices naturally blended into beautiful three-part harmonies. In the eight years since that impromptu busking session, the Portland, Oregon-based quintet has grown from a rootsy, string-centric outfit to a full-fledged rock band with an easy but powerful grasp of soul, blues, and British Invasion era pop. To win, comment on this post here.
————————————
Win Tickets ($70): Breakside Ball 2018 New Year's Eve Party in NW Portland | Live Music w/ Kinky Brothers, Heated Tent, Silent Disco, Karaoke Lounge & More! (December 31)
We've always wanted to throw a true New Year's Eve party and now we have the perfect venue for it. It is with great anticipation we proudly present to you: THE BREAKSIDE BALL at NW SLABTOWN! Expect a complete transformation of the space. We're clearing out tables, shutting down the street and turning the whole block around our shiny new pub into an unprecedented dance party. To win, comment on this post here.
————————————
Win Tickets ($36): Portland Story Theater Presents Lawrence Howard, Armchair Adventurer, in Polar Opposites @ The Old Church Concert Hall | Recounting Heroic & Tragic Events 100 Years Ago (January 6)
Polar Opposites recounts heroic and tragic events in Antarctica one hundred years ago. Scott and his four companions fought their way to the Pole only to find the Norwegian flag flying there: Amundsen had beaten him by five weeks. Crushed by disappointment, utterly exhausted and short on food and fuel, Scott and his companions froze and starved to death on the return journey, just eleven miles from a huge cache of provisions and supplies. This a tale of the agony and the ecstasy, of accomplishment and failure, of a glorious victory overshadowed by an even more glorious defeat. To win, comment on this post here.
————————————
Win Tickets ($120): Rufus Wainwright @ Aladdin Theater | Composer, Songwriter, Vocalist, Pop, Classical (January 7)
Rufus Wainwright, one of the great male vocalists, composers, and songwriters of his generation, has released eight studio albums, three DVDs, and three live albums. He has collaborated with artists ranging from Elton John, David Byrne, RobbieWilliams Mark Ronson, Joni Mitchell to Burt Bacharach. His album DzRufus Does Judydz recorded at Carnegie Hall in 2006 was nominated for a Grammy. To win, comment on this post here.
————————————
Win Tickets ($40): Destroyer @ Wonder Ballroom | Indie Rock (January 10)
Of his 12th studio album and its enigmatic title, Destroyer's Dan Bejar offers the following: Sometime last year, I discovered that the original name for "The Wild Ones" (one of the great English-language ballads of the last 100 years or so) was "Ken." I had an epiphany, I was physically struck by this information. In an attempt to hold on to this feeling, I decided to lift the original title of that song and use it for my own purposes. It's unclear to me what that purpose is, or what the connection is. To win, comment on this post here.
————————————
Win Tickets ($50): Steel Panther – Lower The Bar Tour @ Crystal Ballroom | Comedic Glam Metal Band (January 12)
The title of Steel Panther's third full-length album, All You Can Eat, came from a dream. However, it wasn't a dream Martin Luther King had or even any of the band members-Michael Starr [lead singer], Satchel [guitarist], Lexxi Foxx [bass], and Stix Zadinia [drums]-for that matter. To win, comment on this post here.
————————————
Win Tickets ($90): January Power Breakfast @ Sentinel Hotel | Meet Seattle Mariners CEO & Wireless Industry Pioneer, John Stanton, Networking & More! (January 18)
In April 2016, Stanton was appointed as the new CEO of the Seattle Mariners organization, where he was the minority owner. Major League Baseball formally approved the sale of the Mariners to Stanton in August of that year. To win, comment on this post here.
————————————
Win Tickets ($170): Executive of the Year 2018 @ The Sentinel Hotel | 10 Honorees Share Their Strategies & Philosophies for Success (January 25)
Join us on January 25th as the Portland Business Journal honors our selections for the 10 Executives of the Year for 2017. In a series of brief on-stage interviews with our honorees well find out the strategies and philosophies that led to the very best performances of 2017. Will also be recognizing the Executives who made the "Watch" list for 2018. Attend this luncheon recognizing some of the region's biggest movers and shakers and get your chance to meet these luminaries! To win, comment on this post here.
————————————
Note: People who enter our contests are subscribed to our weekly Thursday events newsletter. You can unsubscribe any time. We do not give your email or info to any third party unless needed to collect tickets or prizes when you have won a contest.
————————————
Our Portland Events App for PDX Pipeline is now available for iPhones, Android phones and iPads!
Now, you can have all of the great Portland events from our website in the palm of your hand when you're out on the town.
Download the App for iPhone here
Download the App for Android here
–————————————
—————————————————–