From our sponsors: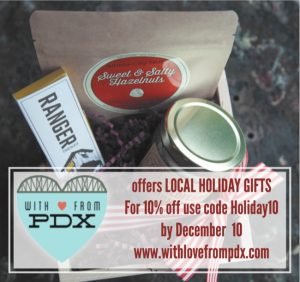 With Love, From PDX Gift Boxes
Save 10% off w/ code Holiday10 by December 10 at withlovefrompdx.com
Gift something uniquely Portland w/ With Love, From PDX gift boxes.
These gifts feature Portland's best local companies from Portland themed ornaments, coasters, coloring books Pinkleton's Caramel Corn, wine, coffee, soap, tea towels and more. These are great gifts for your friends and family for the holiday season. Send a beautiful gift this holiday season. We'll take care of packing, shipping, and we always include a personal note!
Save 10% off w/ code Holiday10 by December 10 at withlovefrompdx.com
#welovelocalpdx #withlovefrompdx #pnw #portlandmade