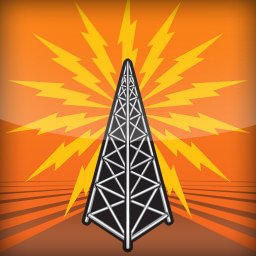 Pipeline is once again giving away many Portland event tickets this weekend including New Year's Eve, X The Band, Impractical Jokers & more.

————————————
Win Gift Card! ($35): Support Local Products & Your Community w/ LOCAL'd | Home Delivery, Supporting Local Charities
Through a unique blend of social media marketing techniques, brand awareness events, paired with home delivery, companies, including Berg Bites, Pinkleton's Curious Caramel Corn and Oregon Bark are building their own, fledgling brands to new customers. To win, comment on this post here.
————————————
Win Tickets: Last Call: Feat The Green Room, Sunday Bump, Subconscious Culture @ The Goodfoot | Reggae, Heavy Bass Lines, Hip Hop (December 7)
The Green Room is an original dub rock band from Portland. They combine reggae beats, heavy bass lines, inspirational lyrics, melodica and island percussion with electronic effects, delays and textures. Their musical inspiration includes Rebelution, Tribal Seeds, John Brown's Body, Fat Freddy's Drop, Lee "Scratch" Perry, Sublime and Augustus Pablo. Tonight they are joined by Sunday Bump— an 8 piece neo-soul fusion band from Eugene, Oregon dedicated to pushing the boundaries of funk, jazz and pop to the absolute limit. To win, comment on this post here.
————————————
Win Tickets ($40): Miz Kitty's Parlour Vaudeville Show @ Mission Theater | Juggling, Dance, Music, Comedy, Thrills, Surprises (December 9)
Miz Kitty and friends are back in our Cozy home, THE MISSION THEATER! Juggling, Dance, Music, Comedy, Thrills & Surprises!! To win, comment on this post here.
————————————
Win Tickets ($20): Steve Hernandez "Sex God" A Seductive Night of Comedy @ Alberta Street Pub | Chatterbox Comedy Night, w/ Jason Traeger, Bri Pruett, Adam Pasi, Scott Luhrs, Hosted by JoAnn Schinderle (December 9)
Steve Hernandez is a Los Angeles based stand-up comedian and the kinda straight, Mexican-American, fallen youth pastor of your dreams. He's the founder of Chatterbox Comedy Night, one of the hottest weekly stand-up shows in the country, which has been heralded as one of L.A's «most coveted stages» and a «Must See» (Time Out LA). When not onstage, his voice can be found on numerous hit podcasts including «Who's Your God?», «Reality Bytes», and «Views From the Vista». To win, comment on this post here.
————————————
Win Tickets ($24): Scott Law & Ross James' Cosmic Twang @ The Goodfoot | Americana, Bluegrass, Rock & Roll (December 9)
Scott Law & Ross James first met at Phil Lesh's Terrapin Crossroads in San Rafael, and have been blazing a trail through their own blend of psychedelic country rock n' roll music ever since. They share a passion for pushing musical boundaries, and have an amazing sense of improvisation and connection. To win, comment on this post here.
————————————
Win Tickets ($50): Hari Kondabolu – Late Show @ Aladdin Theater | "Comedy Central Presents," CONAN, Jimmy Kimmel Live (December 13)
Hari Kondabolu is a Brooklyn-based comic who the NY Times has called "one of the most exciting political comics in stand-up today." He has performed on Letterman, Jimmy Kimmel Live, CONAN, John Oliver's New York Standup Show, and has his own Comedy Central Presents special. A regular on the NPR circuit, he has appeared on Fresh Air with Terry Gross, All Things Considered, Studio 360, Morning Edition, The Moth…among many other programs. To win, comment on this post here.
————————————
Win Tickets ($290): Oregon's Most Admired Companies Celebration @ Downtown Hilton Hotel | Find out Who's Making an Impact! (December 14)
People work tirelessly to build their companies, it's brand, image and reputation. The hope is that millions of people interact with your brand daily but how do you know if your work is making an impact? There's one way to find out – Oregon's Most Admired. To win, comment on this post here.
————————————
Win Tickets ($98): truTV Impractical Jokers 'Santiago Sent Us' Tour Starring The Tenderloins @ Veterans Memorial Coliseum | Pubic Pranks With Hidden Cameras (December 17)
The Tenderloins are a New York-based comedy troupe, whose four members – Joe Gatto, James Murray, Brian Quinn and Sal Vulcano – are the creators, executive producers, and stars of truTV's hit series, Impractical Jokers. Now in its 6th season, Impractical Jokers follows The Tenderloins as they coerce one another into doing public pranks while being filmed by hidden cameras. To win, comment on this post here.
————————————
Win Tickets ($50): Ian Karmel @ Revolution Hall | 30 Minutes About Trump and then 30 Minutes to Make You Forget About Trump (December 22)
Ian Karmel is a homegrown Portland comedian whose style zig-zags between the eclectic and the universal. Ian is currently a writer on CBS' The Late Late Show with James Corden, previously he was writer and roundtable regular on E!'s Chelsea Lately. Karmel made his late night TV debut on TBS' Conan and was featured on Comedy Central's Adam Devine's House Party Season 2. In 2015, he released his debut album 9.2 on Pitchfork via the Portland based label Kill Rock Stars. To win, comment on this post here.
————————————
Win Tickets ($36): All Classical Portland presents Mark O'Connor's 2017 An Appalachian Christmas @ Arlene Schnitzer Concert Hall | Grammy Award Winning Violinist, Portland Holiday Music (December 22)
For a fifth and final year, All Classical Portland presents multi Grammy and CMA Award-winning violinist Mark O'Connor with the Grammy Award-winning O'Connor Band in An Appalachian Christmas at the Arlene Schnitzer Concert Hall, Friday, December 22nd at 7:30pm. To win, comment on this post here.
————————————
Win Tickets ($70): X The Band @ Crystal Ballroom | Rock, Punk Rock (December 28)
Three decades after the inception of X, one thing is clear: X was not only one of the most influential bands to crash out of the punk movement of the late ' 70s, but the band' s music continues to be sonically groundbreaking today. Songs written during the group' s inception are as relevant and inventive today as they were in 1977. To win, comment on this post there.
————————————
Win Tickets ($70): 2018 New Year's Eve w/ Fruition & The Lil' Smokies @ Crystal Ballroom | Champagne Toast, Soul, Blues, British Invasion, Bluegrass, Stringband (December 31)
The first time they ever made music together, Fruition's three lead singer-songwriters discovered that their voices naturally blended into beautiful three-part harmonies. In the eight years since that impromptu busking session, the Portland, Oregon-based quintet has grown from a rootsy, string-centric outfit to a full-fledged rock band with an easy but powerful grasp of soul, blues, and British Invasion era pop. To win, comment on this post here.
————————————
Note: People who enter our contests are subscribed to our weekly Thursday events newsletter. You can unsubscribe any time. We do not give your email or info to any third party unless needed to collect tickets or prizes when you have won a contest.
————————————
Our Portland Events App for PDX Pipeline is now available for iPhones, Android phones and iPads!
Now, you can have all of the great Portland events from our website in the palm of your hand when you're out on the town.
Download the App for iPhone here
Download the App for Android here
–————————————
—————————————————–