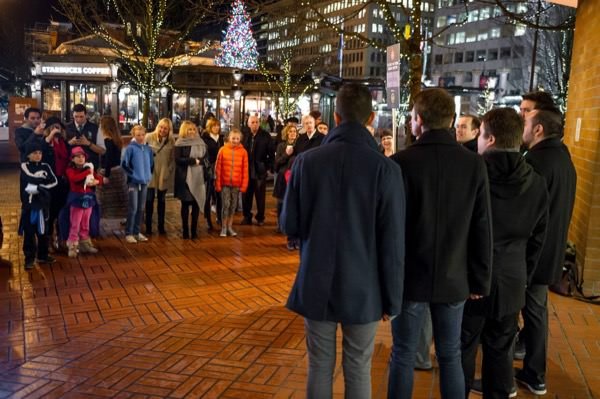 This weekend, Pioneer Courthouse Square, in partnership with Portland Mall Management, Inc., will host the 4th Annual Great Figgy Pudding Caroling Competition on Friday at 5:30pm. This fun and festive event will bring caroling groups of all ages to the heart of downtown.
———————————————
Related Portland Holiday Events and Info:
———————————————
From press release: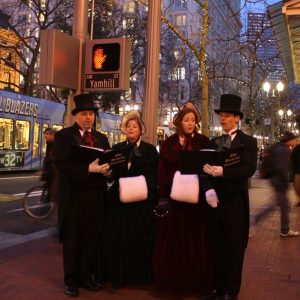 The Great Figgy Pudding Caroling Competition
December 8, 2017
5:30-7:30 p.m. | FREE | All Ages
More info: thesquarepdx.org
Pioneer Courthouse Square
701 SW 6th Ave, Portland, OR 97204
On Friday, Pioneer Courthouse Square and Portland Mall Management, Inc. present The Great Figgy Pudding Caroling Competition. Participating caroling groups will be positioned along the Portland transit mall on SW 5th, 6th, Yamhill, and Morrison, and will sing joyfully from 6pm- 7pm. Each group will be provided a sign with their team name, and attendees will receive a map of where the groups are located. Local classic caroling group The Dickens Carolers will judge each group based on categories such as creativity, singing ability, and originality. The Dickens Carolers will choose the top three singing groups, who will have a "carol-off" on stage at Pioneer Courthouse Square at 7:15pm. Audience applause will determine the overall winners, who will receive a $1,000 prize!
Second and third place prizes, as well as the coveted People's Choice designation, will also be awarded!
Photos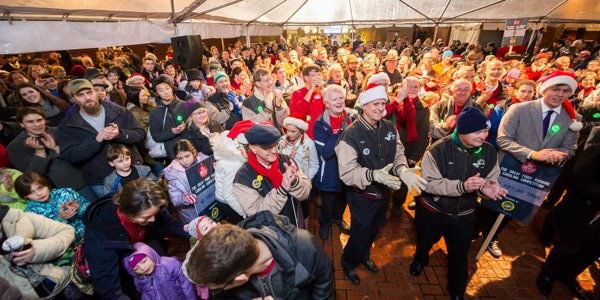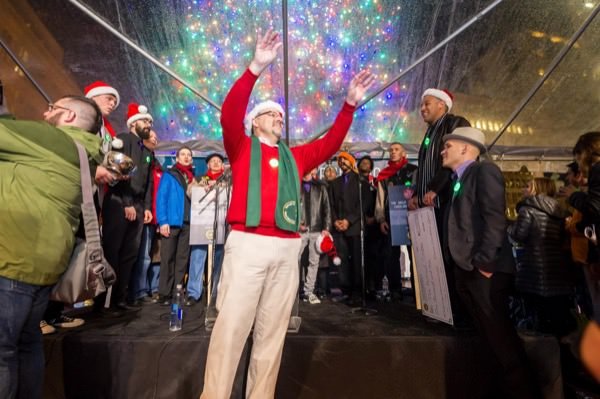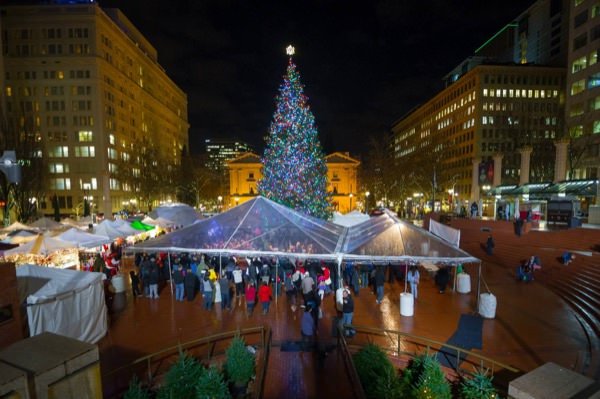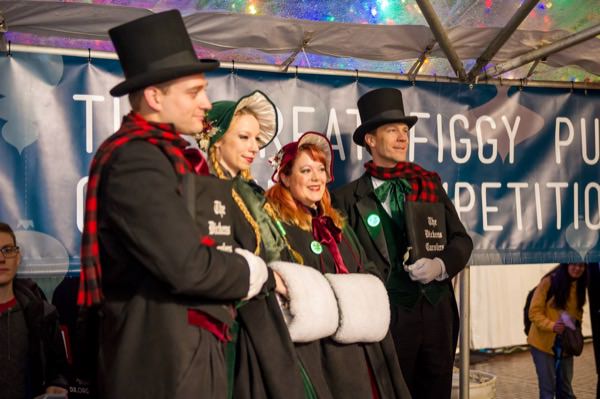 ———————————————
Our new Portland Events App for PDX Pipeline is now available for iPhones, Android phones and iPads!
Now, you can have all of the great Portland events from our website in the palm of your hand when you're out on the town.
–————————
———————————————